How Millenial Is Your Wedding?
The millennials, generation Y, 80s babies, 90s babies, us lot! When it comes to weddings we're one of the first generations to have a slightly different approach to that of generation X, aka, our parents. People tend to get married later, have more financial independence and have undoubtedly redefined the meaning of what it is to have a wedding. Gone are the days of popping to your local church or registry, and on to the village hall or tennis club for an afternoon reception, where your only choice is lamb or beef, and cream or white tablecloths. These days, we like to really put our 'stamp' on a wedding; to personalise it beyond belief, and have a celebration of you as a couple rather than a rigid formality and a slice of fruit cake. The rule book has been well and truly thrown out of the window, and now, the further you go to demonstrate your individuality and 'quirkiness', the better! So here's my ever so slightly tongue in cheek checklist to see, how millennial is your wedding?
1. You have a wedding website or app But not the kind that you got from a mainstream website and stuck your name in the template. You have a friend who is a web developer and built you a custom one.
2. There'll be a photobooth, and maybe a drone Which may or may not include a collection of vintage props you spent the last year collecting, and that thing whizzing above your head is not confetti, it's a drone. Duh.

Incidentally we love photobooths and you can find one here…
3. You've made a personalised #hashtag So that all your guests can upload their Instagram photos with #BillyandBettysBash and then tweet them to oblivion.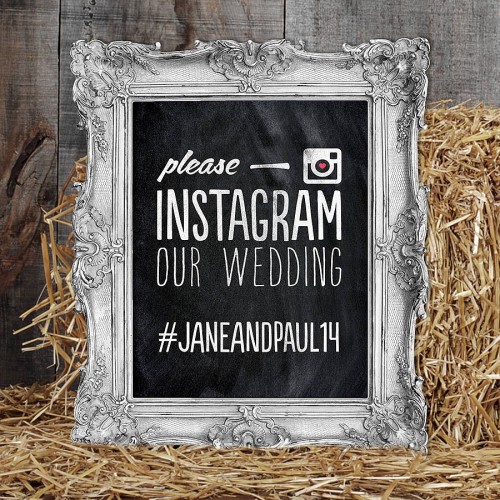 4. There's an abundance of food stations Not just pick and mix carts, no no, now you have a 'smores' bar (THANK you americans for that one) and a pickled vegetable table, and a stone baked pizza station.

We have a favourite sweetie station provider… she even does light up candy floss!
5. You probably have moustaches everywhere Or something other equally random and nonsensical logo like a sparrow or pug which adorns every tag, napkin, photobooth prop, etc.
6. Forget wedding video, you're having marryoke No words needed
7. Pinterest has planned your wedding Or more likely, your wedding, but also a wedding you could never afford.
8. You've crowdsourced opinions From what band to use, where to buy your dress, we really do take to social media for help with EVERY aspect of our planning.

9. You're venue is a barn, or warehouse, or basement Because a hotel just won't cut it anymore.
10. You've gone paperless Because we're all green these days. Duh.