The Ultimate Honeymoon Accomodation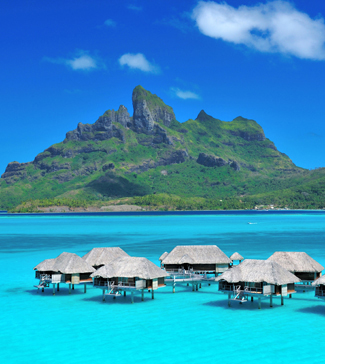 We are often asked what the most popular request for accommodation is amongst the honeymooners and the answer is always… huts on stilts, houses on poles, rooms over the sea or as they are most commonly known…overwater bungalows.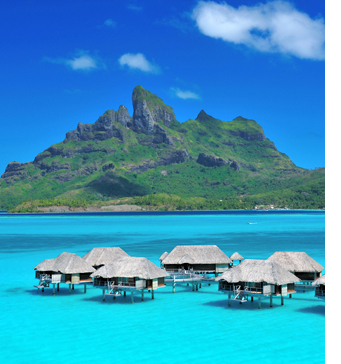 There is something wonderfully romantic about sleeping directly above the water and hearing the gentle lapping of waves against the supports of your overwater home. Many destinations and hotels claimed to be the first to introduce this type of accommodation to their room inventory, but the first rooms overwater were built within the shallow azure lagoon which surrounded The Hotel Bora Bora on Bora Bora island in French Polynesia. Unfortunately, this quaint Polynesian island resort is no longer in business, but it has left behind a romantic legacy that has spread throughout the South Pacific, the Indian Ocean and many other destinations around the world. The idea was sparked well before the over water accommodation craze began, by the local Tahitian fisherman who recognised the benefit of building out over the water in order to catch the passing schools of fish, and more importantly (and definitely more profitable!) it provided easy access to dive for the famously precious pearls of the Pacific Ocean.

Here are our top five tips and facts about overwater bungalows:

1. The further along a pontoon you are from the main resort, the more expensive the room category tends to be. Although seemingly no different to those closer to the resort, they are often much more private, the water is deeper, better for snorkelling and jumping in off your private deck!

2. When booking your honeymoon, in an overwater villa, make sure you specify whether you would like a sunset or sunrise villa, although this can't always be guaranteed before you arrive.

3. If you honeymoon in French Polynesia, leave your gadgets at home and enjoy Tahitian Television! Glass topped coffee tables, glass baths, and open-air bathrooms tend to be a theme, enabling you to study the stunning marine life below.

4. The best overwater bungalows often command a supplement, but book early to avoid these late charges and with a reputable tour operator who can request specific room numbers they know to be the best!! There are a wide variety of styles and designs between resorts, some even with private pools on your deck…explore all options before making your decision and consider splitting your stay in two room types to make it more affordable.

5.Thinking of getting married abroad? The St. Regis in Tahiti boasts the worlds first overwater chapel! Say 'I do' surrounded by the sparkling waters coral islands of the Pacific Ocean.