Bridal Fabrics - Become your own Expert in Seconds!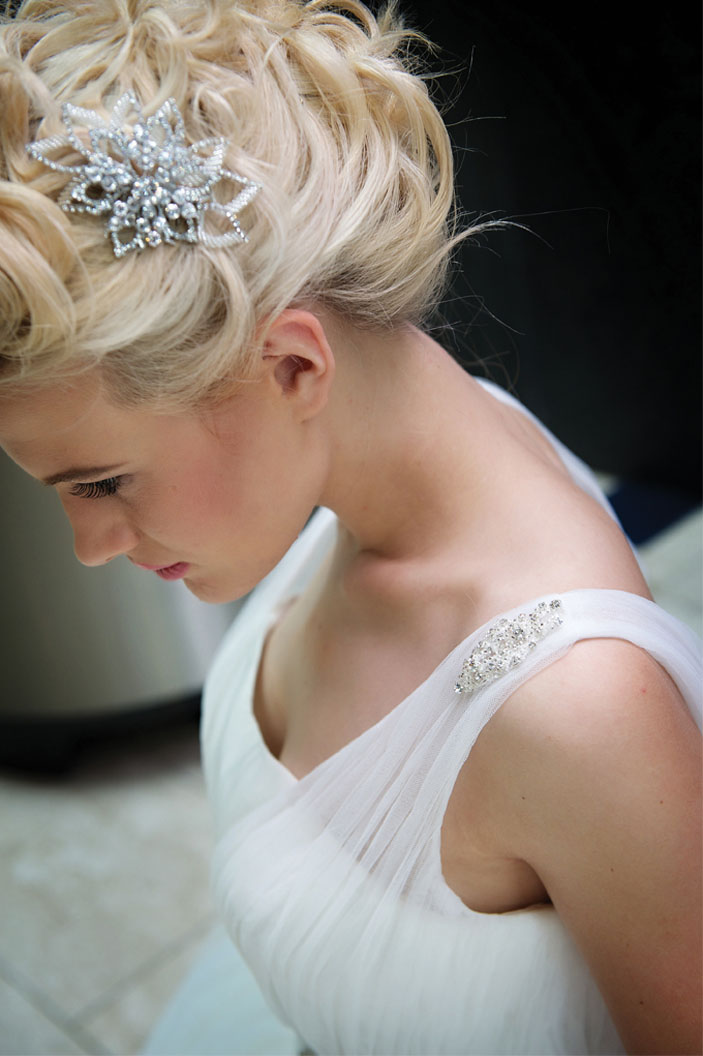 Unless you are an A-lister used to treading the red carpet or someone who has custom ball gowns made for high society events, you are probably as much in the dark about the vast array of bridal fabrics available as the next bride. The sort of fabrics used to make wedding dresses are very different from the fabrics used to manufacture the everyday clothes that we wear - so it can be confusing for many brides when faced with the choices out there. In turn this makes it hard to judge if a dress with a high price tag is made from an expensive silk material or a cheaper synthetic version if these are not fabrics you come into everyday contact with. So here is my guide to fabrics, to allow you to know your chiffons from your organzas on your next bridal shopping trip: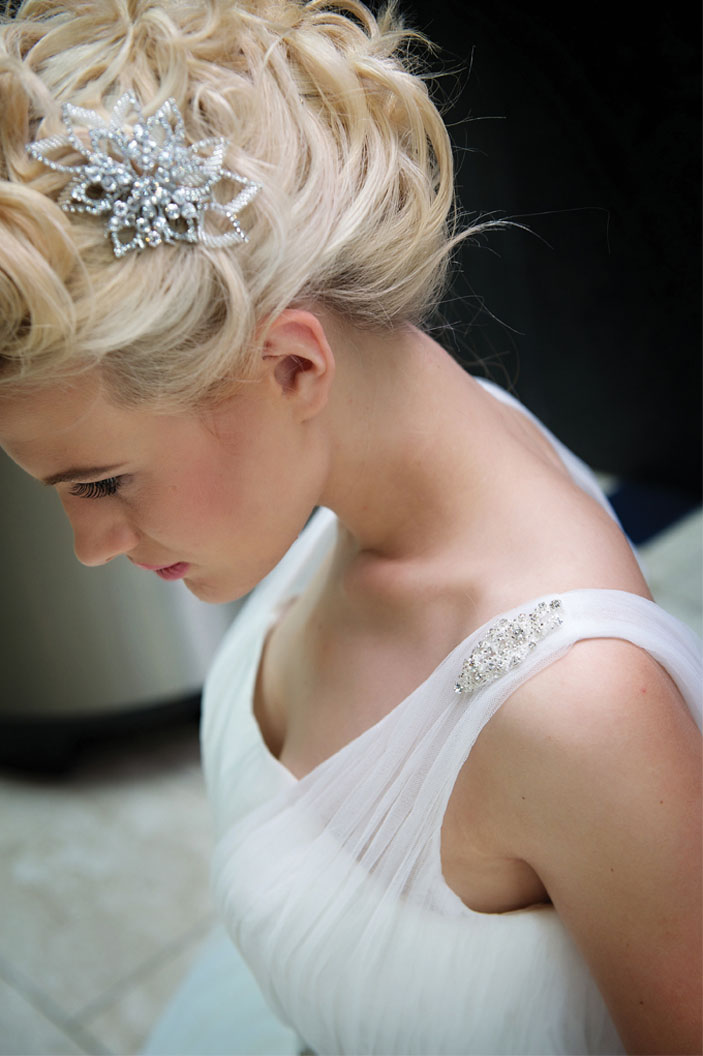 Silk vs Synthetic

Many designer bridal gowns are made from luxury silk fabrics and that is partly the reason for the higher price tag. Pure silk fabrics do come at a price when compared to their cheaper synthetic version - but silk fabrics are just fabulous and can be hard to match. As a dress designer, personally I love working with silk as it looks so beautiful and can flow in a way that a synthetic version can be hard pushed to do. However there is a lot to be said for some synthetic fabrics these days; the more luxurious ones are improving all the time in terms of texture and could fool some into thinking they are silk and can be a perfect alternative for any bride on a budget. There can be pros and cons for each choice - for example any bride getting married abroad should consider silk if they afford it as being natural fibre it allows skin to breathe and can avoid perspiration in hot weather. If a bride is desperate for a really sparkly look and wants an encrusted bodice of crystals and beads they should definitely opt for a synthetic fabric as if the fabric is mainly being covered with decoration why spend twice as much on silk just to cover it. These are the different fabrics and the points to keep in mind with each: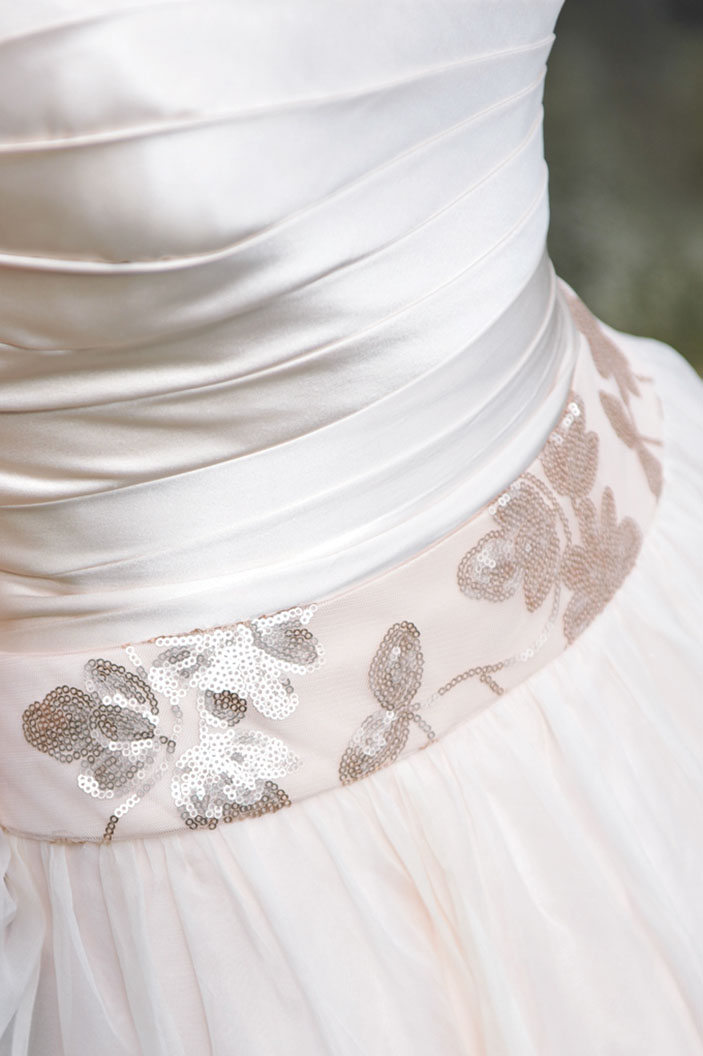 Silk Dupion

This is a pure silk fabric and is just beautiful for structured classic style wedding dresses. It is a rich and fairly thick fabric with 'slubs' on - this means there are rough bits in areas and some lines which adds to the character and texture of the silk - this helps to show that it is a natural silk fabric. This is a favourite for traditional brides. The synthetic version is made with a type of rayon - the slubs are made in the weave to look like silk but the texture of fabric is not quite the same - it can appear shinier.


Silk Taffeta

A similar fabric to the dupion but without the slubs - still quite a firm texture so perfect for ball gown styles. It makes a gorgeous rustling noise and can have the wow factor. Synthetic version are getting better and can look very effective - they have a similar texture about them with maybe not quite the same sheen, but all the same probably one of the best synthetic buys if trying to save money.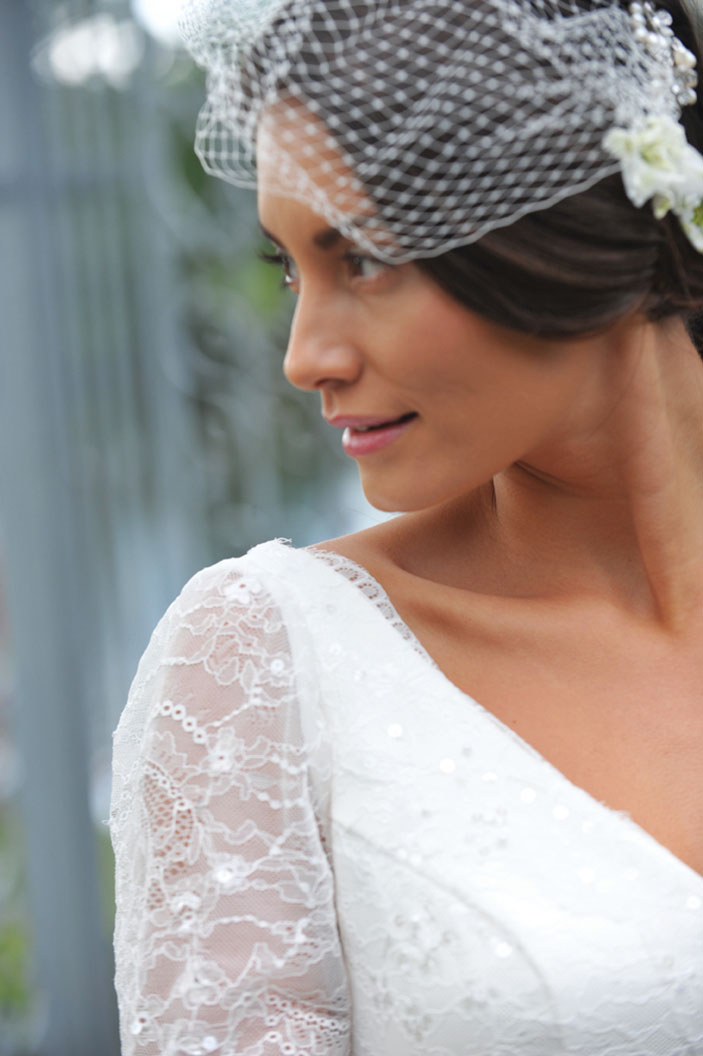 Silk Satin

One of the most opulent fabrics available for brides. The pre silk versions are just stunning! You can get heavy silk satins just perfect for dramatic gowns and a type called a Charmeuse satin which is the softest type used most often in 1920's style slinky dresses. There are many synthetic versions - some as a synthetic / silk blend and some made totally of polyester. This is one where it can be easy to be confused - a Duchess Satin sounds impressive but is often 100% polyester. The synthetic ones can look really good- but the downside with them can be that they snag easily on sharp jewellery or watches whilst it is unusual for this to happen with a 100% silk satin. The smoothest texture and fabric with the most gleam are the pure silk satins.


Soft draping fabrics

The best of these are silk crepe and silk georgette. These are soft and silky but without a high sheen - (The dress which Pippa Middleton wore as bridesmaid at the Royal Wedding was silk crepe) Perfect fabrics for brides not wanting a big dress as these look fabulous for slinky styles. Synthetic versions of these are available - you can get polyester crepe and georgette which flow in the same way - it will not have quite the same luxury feel to it but can work well with Great Gatsby style designs with lots of embellishments.


Sheer fabrics

The best examples of sheer fabrics are silk chiffon and silk organza. As these are sheer they are generally used in layers on skirts or as overlays in areas on dresses to create structured frills on a dress - or can be used as an overlay for softer style beach wedding dresses. Both silk organza and chiffon are softer than their synthetic counterparts - they have a better sheen too. The synthetic ones are much firmer - but this can be an advantage if you are wanting a dress with lots of frilly layers to really keep their shape.


Tulle

This is the soft netting fabric that bridal veils are made from. This is often used on fairytale style dresses as it looks wonderful as layers on a skirt and can also be used in pleated layers on bodices. It is available in silk and polyester - whilst the silk can be beautiful for a veil it is often too delicate and soft for a dress so it's stronger synthetic version is more commonly used for good reason.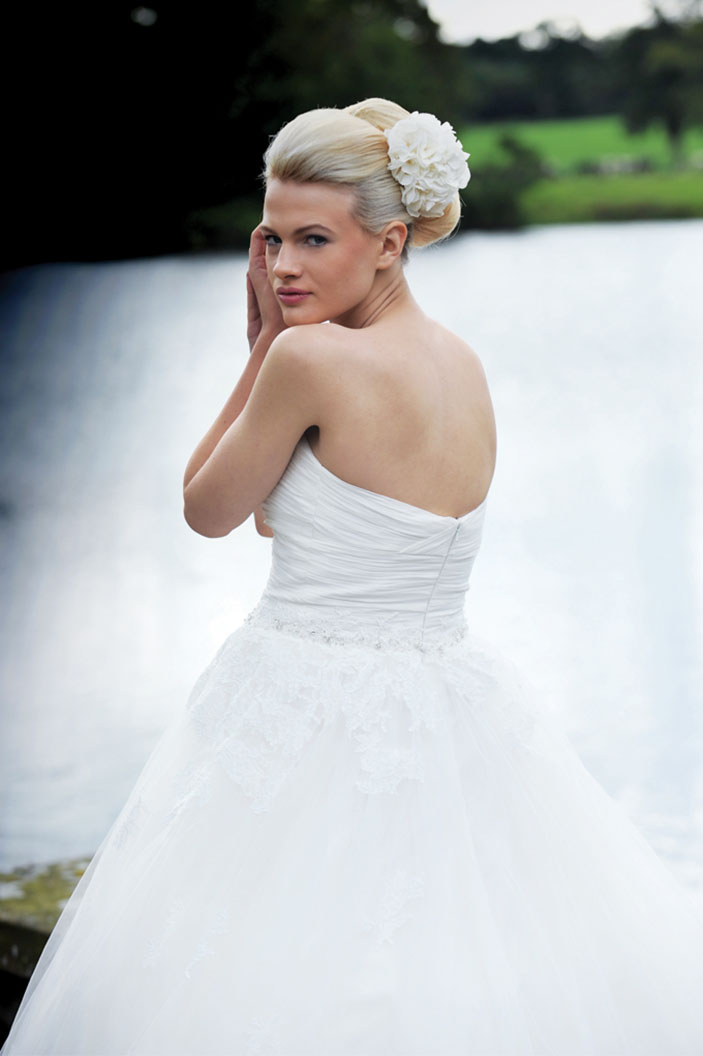 Lace

One of the most commonly used fabrics for bridal. There are many different types and qualities of lace - generally machine made lace from the far east is of lesser quality than the more elaborate European laces. Some of the finest lace is French or Italian many of which are corded meaning that extra lacework has been added to create a more textured lace. These can be much more expensive but create a wonderful look for bridal gowns. Lace is very popular, particularly at the moment, however, do remember that by opting for lace it may mean more expensive alterations as hems cannot be just cut and sewn to make shorter - it can involve removing the decorate lace hem and replacing when shortened which involves much more work.


Embroidered or beaded fabrics

Many tulles and laces in bridal gowns have been embellished with beads, pearls or crystals. These are perfect for girls wanting added sparkle and dramatic impact on their wedding dresses. Remember thought that beaded dresses are much harder to take in at the side seams if you lose weight and need your dress taken in. Ask in your bridal store for advice on which dresses with this type of fabric are easier to adjust than others.

The main thing to remember is to ask for help with anything that you are not sure about. Any good bridal retailer or wedding dress designer will be happy to discuss fabrics with you. They will be able to tell you whether dresses you are interested in are silk or synthetic. They will also be able to advise you which might be best for you depending on your wedding destination and budget. Don't be afraid to check details - sometimes brides assume a dress is silk based on the price tag - or they can often be surprised to find that some designers don't charge over the odds for silk as they can buy in larger quantities whilst passing the savings onto the bride. Take the time to try on dresses of all styles and different fabrics as you may be surprised by what you like the best. But at least now you'll know the fabrics and what style dresses they are most often used for, just have fun deciding which is the one for you!