Flawless Make Up for Beautiful Brides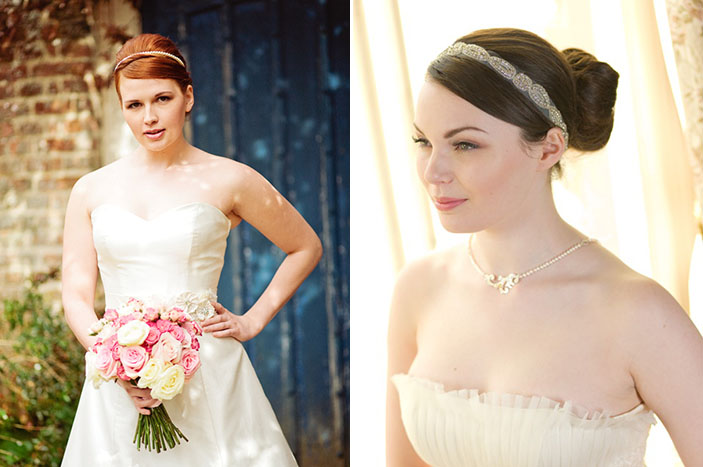 Creating a flawless face takes as much time as a dramatic make up look. From a make up artist point of view, making skin look flawless involves building layers of carefully applied base coverage so that the skin still shows through. This kind of natural look is great for brides that don't usually wear a lot of make up on a daily basis.

Many brides look at photos of celebrities and think I would love that look. One thing to remember is the images you see in magazines have been edited and your guests will be looking at you. This is where a make up artist's skills will come in. They will give you that photographic look without the camera. So your guests will see an enhanced version of you in the flesh!

There is absolutely nothing wrong with an edited photograph though. Photoshop can remove unwanted blemishes, moles etc. It will still be you underneath the make up just a flawless version. Your wedding photographer will love that they won't have to correct make up discolouration or uneven foundation colour.

Some brides prefer to apply their own make up so having a professional make up lesson will help to give you the confidence to do this especially for destination brides. Getting married abroad in a hot climate can involve a different type of foundation application and different product use so that your make up lasts all day. The last thing you want is for you make up to melt in a hotter climate just as you're about to walk down the aisle!

Most brides want a flawless look. Make up can be used to contour and highlight cheekbones, cover blemishes and scars and tattoos. Creating a flawless base is the most important part of make up application. Foundation should look like your skin and not caked on. Using pastel and nude shades on the eyes will give them definition without looking over made up! Choose colours that you feel comfortable wearing. Soft browns, pinks, pale golds and cream eyeshadows are good for the 'barely there' look.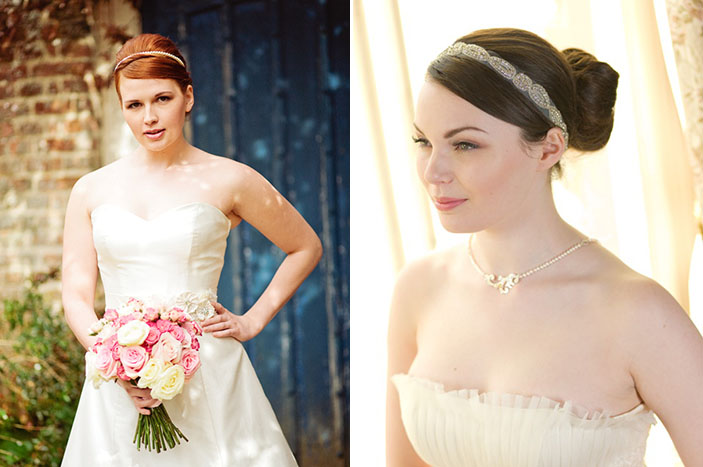 In the above images you can still see her skin. Believe it or not this girl is wearing moisturiser, eye cream, primer, foundation, concealor, powder, contour powder, highlighter, eyebrow pencil, three colours of eyeshadow, eyeliner, mascara, blusher, lip pencil and lipgloss.

Wearing make up doesn't mean you have to have a 'caked' effect. Applying make up correctly will give good coverage and on top of hydrated skin this creates the blank canvas for a flawless finish! If you have unblemished skin you can opt for a tinted moisturiser, this will give you a very sheer coverage or one of the BB creams that have an added SPF. Set your foundation, tinted moisturiser or BB cream with a powder for longer lasting make up.

Top Base Products
Laura Mercier – Tinted Moisturiser
Diorskin Nude – BB Cream
Hourglass Foundation

Banner image courtesy of: Alexandra Jane Photography
Article images courtesy of: Naomi Kenton Photography and Jonathan Ryan Photography