Recession Romance: How much did you spend on THE ring?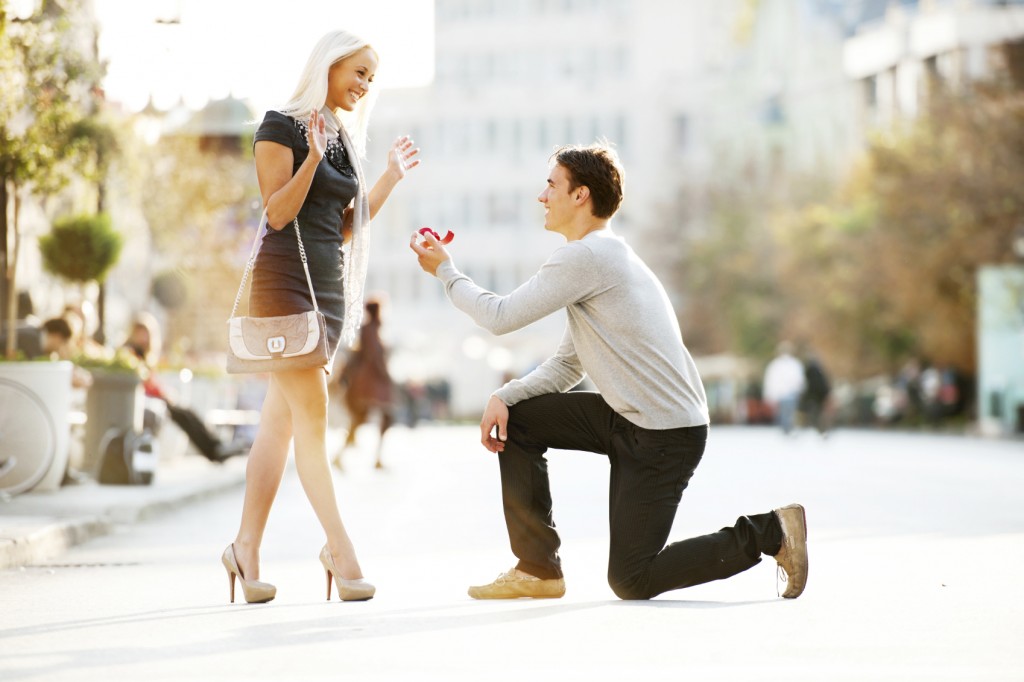 Whether it's an elegant vintage sapphire or a diamond the size of a small planet, there are many different ideas of the perfect engagement ring. But is there a perfect amount of money to spend on it? Tradition states that a man should spend roughly 2 months' salary on his intended's bit of bling; but with hard hitting times in the recession, and an increasingly modern approach to engagements, is this the guide of a by-gone era?
In case you (somehow?!) missed all the excitement and buzz at World of Wedmin HQ yesterday, we were fortunate enough to be featured in a
Mail Online
article surrounding current proposal trends. In fact, the article featured a study we had carried out into all sorts of proposal stats, including what people spend, who chooses the ring, and how the question is popped! You can read the full article
here
.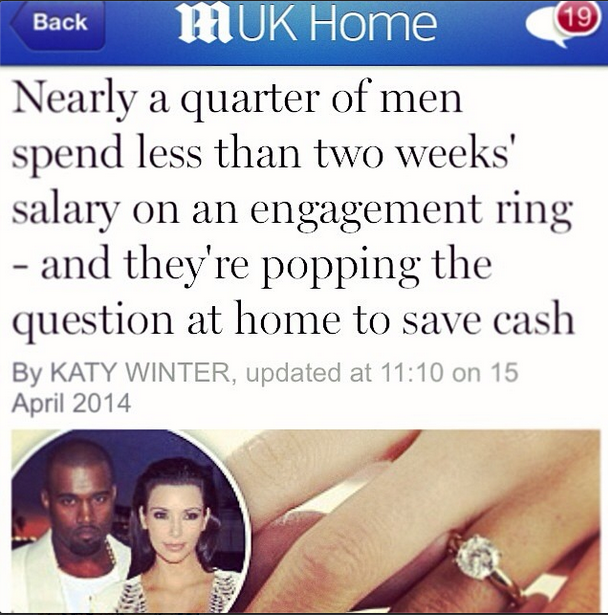 According to the survey (of 1,000 loving newlyweds) only 10% of men are still adhering to the 2 month rule, whereas a significant proportion (24%) spend around 2 weeks' wages on the engagement ring.
And how is the proposal happening these days? Perhaps down to the age of austerity, a great deal of proposals are taking place either in the home or in a familiar place such as a local restaurant. With almost a quarter of women believing location to be the most important factor of the proposal it is something you've got to get right! Yet how, in the midst of the craze of elaborate flash mobs and 50 piece orchestras (*ahem Kanye West) is your man meant to keep up?
Read the full article now, to catch up with all the stats and figures!
We think, however, that even if money were no object, the value of an engagement ring is in the sentimentality it holds (aww!) and not the percentage of one's pay packet it devours. There are so many fabulous rings out there which won't set you back too much! Sure, a Cartier would be nice, but some of the prettiest, and most unique rings come from the tiny random vintage jewellers dotted about our great metropolis. Fellas, we suggest you get off the internet and go have a good wander around to find that special something for your lady! To help you our with some inspiration though, and no matter what your budget, here are our picks of the best on the market at the moment, enjoy!
 P.s. You can also find a fabulous range of jewellery for both before, during and after the big day from our wonderful jewellery and accessories suppliers.