How To Get Perfect Wedding Photographs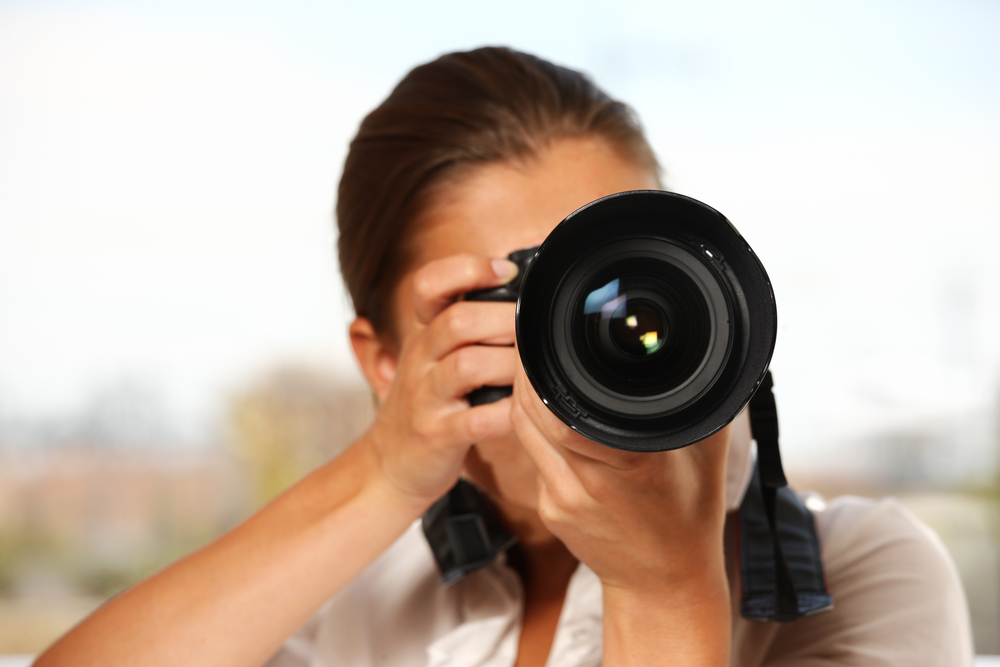 Your wedding should be the most incredible, beautiful and memorable day! After all the planning and hard work you have put into making the day special for you and your husband-to-be , you want to make sure you capture all the irreplaceable moments on camera. Choosing the right photographer is essential!
How to find the right photographer?

Start making enquiries as soon as possible, the best are snapped up well in advance so better to change your wedding date in order to get him or her!

Look at the images in the photographer's advertising and on their website. These will give you an idea of what styles and approaches are used.

When you have found one whose work attracts you, pick up the phone and speak to the actual photographer. If it is a large company and they cannot tell you who will be taking your photographs on the day, move on. It is important, right from the start, that you build a relationship with your photographer!

Meet with at least three photographers and ask to view at least two complete albums and not just their best shots. Every wedding is different and this should be reflected in each album and not be repeats of the same pictures and poses.

A good photographer will be asking you questions not just about your wedding venue(s): where the wedding will be, the date and time, the number of guests, etc., but they will also be asking questions about you and the style of your wedding. Your answers will give them an idea of your overall expectations.

Ask yourself, do I like this person? Does he, or she, make me feel comfortable? Do they exhibit the confidence to be able to control your guests on the day and get the job done quickly and efficiently? Does he or she have a sense of humour? Will they be too bossy? A defining question is, would we invite this person as a guest to our wedding? If not, do not ask them to be your photographer!
Photography tips and tricks


Ask your photographer if he can do a pre-wedding shoot so you and he can decide on the best angles for close-up shots.

Give your photographer a schedule of the big day's events, particularly any surprises planned. Also, provide him with a written list of "must take" shots and the names of the people you want included in groups. Avoid having too many in a group; the more people the smaller they will appear which may make for a boring picture.

Keep your photographer up-to-date with any family events or situations which may impact on your day, for example any deaths or divorces

Ask a family member or the best man to be responsible for identifying people on the day.

Ask your photographer to take photos of the little ones first before they get too excited or too bored!

Weekday or Sunday weddings may be discounted!

Enquire of your wedding venue(s), especially religious or historic buildings, if there are any no go areas where you cannot be photographed or where flash photography is not allowed.

For winter weddings, particularly if the wedding is later in the day, there may be a lack of natural light. Your photographer needs to skilled in low-level lighting so ensure you see examples of winter weddings in their portfolio!

Ask your photographer to take close up shots such as the detail on the back of your dress or your hair, table decorations and the flowers.

Consider setting up a photo corner, complete with lighting, at your reception - it's not everyday folks have on their best bib and tucker and have a professional photographer on hand!

Instead of one Guest Book, have a separate book for each table at the reception and ask your photographer to take a group shot to be included along with your guests comments!
Photo package questions

If you like what you see, ask what is included in the package as this can vary enormously. Tell them beforehand about any additional requirements, for example a framed engagement photograph, a Wedding Book or, a Parents Album - you may be able to negotiate a better price!

Otherwise, generally, the package will include:

the cost of meetings before the wedding, including at your wedding venue;

on- the-day costs;

the proofs and a certain number of re-prints.
Other questions to consider

Ask if any travel expenses are included?

How long would be set aside for the formal photographs? (An hour is usually more than enough time.)

How many photographers will be present on the day? Will they attend at the bride's home? Will they stay for the first dance at the reception?

How many pictures will they take?

Do you receive all the proofs or just a selection?

Will they be available to view on-line?

How many prints are included in the album and is the cost of the album included?

How much are the re-prints? How soon after the wedding before you receive the photographs?

Will he sell you the copyright? If so, how much? Does the quote include VAT?

Does he have a wet weather contingency plan and a plan should he be unable to attend or his camera fails? Only pay a deposit when all the details are agreed in writing!
Frequently asked questions


Q: My photographer has asked that no one else take pictures during the formal photography. Is this reasonable?
A: Yes, as it could slow everything down. With several cameras aimed at a formal group, diverted attention could ruin the professional's pictures. So, as you are paying him/her, let him do his job first.

Q: I want traditional and candid shots. Do I need two photographers?
A: Not necessarily, most photographers use several styles, though some studios offer two camera coverage one concentrates on the formal photography whilst the other on the more casual shots.

Q: How long will the photography take?
A: It all depends on your "must take" list. Do you want the photographer to meet you where you are getting dressed? Do you want him to stay until you leave your reception? Your photographer will endeavour to take all the shots on your list and will be able to give you an estimate of the time to set aside. It's essential, therefore, to talk this through with him beforehand to enable you to schedule your day.

Q: Should I ask, "What do I get and how much does it cost?"
A: Yes, but only when you have found the "right" photographer for you and you will only know this after viewing samples of their work. Remember, what you are buying is memories and feeling. When you find a photographer whom you feel will capture these for you, you will never regret your investment, whatever the cost.

Q: What technical details should I look for in sample photographs?
A: Lighting quality is an important ingredient in superior photographs. It should be natural and flattering so that pictures look almost three dimensional. Too much flash photography creates "flattened" faces and harsh reflections. Wherever the location, the photographer should make the picture be about either the people or, the people and the environment. In the former the background goes unnoticed. In the latter, the background adds to the composition.

Q: Colour or black and white?
A: Nowadays, each photograph is available in colour, black and white, sepia or combinations.

Q: I want to make copies of my photos. Does my photographer really own the copyright of his/her pictures?
A: Yes, images created by a professional photographer are copyrighted the moment they are created. However, he/she may set a time limit on the duration of the copyright. If so, have this written into the contract.

Q: What is reportage?
A: As distinct from formal or traditional photography, that is the posed shots, reportage or documentary photography has a candid or natural style. Reportage photography may look effortless, but in fact it requires a lot more spontaneity and creativity which only comes with experience and should not, therefore, be considered a cheaper option. For your album, the best advice is to have a mixture of formal and reportage, plus a mixture of black and white and colour photographs. Brown sepia effect is very romantic and perfect if your wedding theme is based on a bygone era.

Q: What is a wedding story book?
A: It is a book that tells your story and includes text and usually more than one picture per page. It can include copies of your wedding stationery, invitations, menus, your honeymoon photos, in fact whatever you wish to include. Maybe you would like a section where your guests can write messages!