10 Expert Tips For A Dapper Groom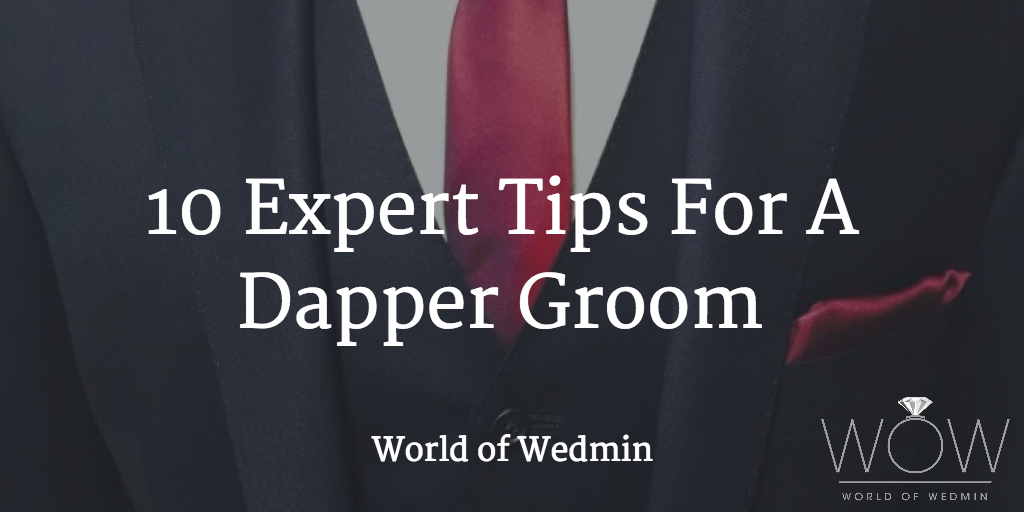 Though we sometimes forget it (guilty) it's actually NOT all about the bride. Alexandra Wood is an award winning bespoke tailor/designer on Savile Row and knows a thing or two about dressing Grooms for their wedding. Here she offers some tips and guidance...
"I'm always being asked what's in fashion for Men. Men's fashion used to be notoriously slow moving. Now that Men are taking a far keener interest in their appearance, fashions are moving more swiftly. With the introduction of the Popeye beard making a wave around the UK, it shows that men aren't too dissimilar to women in the fact that they want to look good for themselves and the other sex and that styles catch on."
"With weddings, I've seen this to also be the case. It seems that the days that the bride came along to fittings has long since passed. With the man taking an interest in what he will be wearing on their special day. Sometimes even (shock horror) the bride doesn't get to see his outfit until the day!"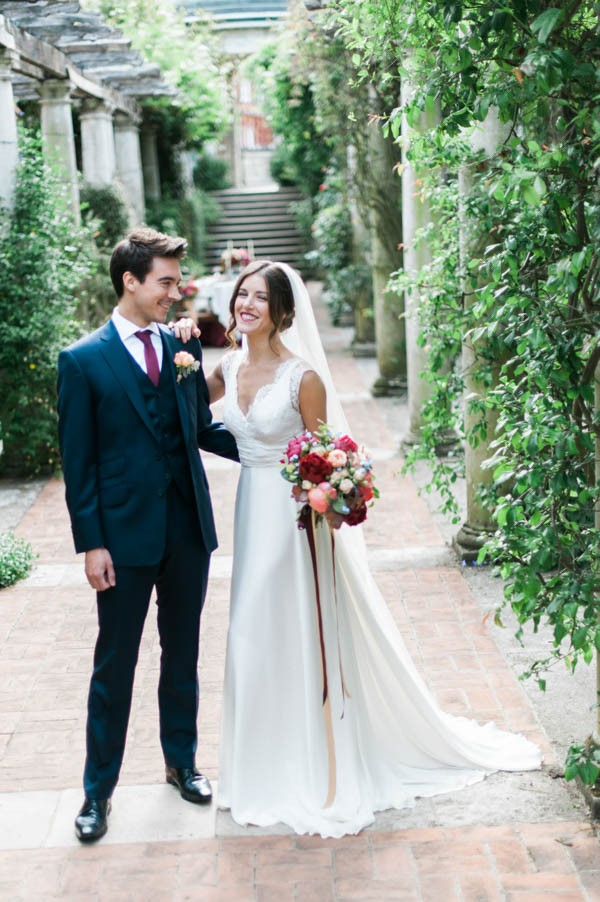 Credit: Kate Nielen Photography
"With this in mind, I've written some helpful tips to help make you look a million dollars on your wedding day.
Next year, I expect there to be even more colour, with fabrics indicating a much more rainbow like effect. Soft mint hues, pale purples with texture and soft, pastel blues that make Men look so chic."
Here are 10 top tips for you to think about when choosing what to wear for your wedding:
1. Which season are you getting married? If it's summer, you'll want to think about choosing a lightweight fabric with a soft colour. If winter, then go for richer colours and heavier weights of fabric.
2. Are you having a relaxed, vintage styled wedding? Choosing a quirkier styled that reflects your personality can look really great.
Maybe you're having a castle or church wedding, in which case you may want to think about choosing a morning suit, also known as tails.
3. If you've decided that you're having an evening wedding and going for a dinner suit, why not experiment with the colours. For example a black velvet jacket with black satin lapels and dinner suit trousers, rather than the standard black tie
Credit: Kate Nielen Photography
4. Whether you're having a theme for your wedding or not. Never go full pelt and have your clothes blend into the theme. The photos will end up looking gimmicky and you'll regret it years down the line.
5. To hire or not to hire? You may love suits and see this as a prime opportunity to indulge and go bespoke, in which case, if you can afford it, then why not?!
If you know that you'll never wear a suit again, then you're probably best to hire. The other alternative of course, is to buy bespoke for yourself and choose one shade lighter or darker for your groomsmen's hire wear.
6. Three piece is always advised. Once you've got so hot and sweaty, you'll want the jacket off. The waistcoat allows you to still look super sharp throughout
7. Opt to purchase two shirts. It's a long day and sometimes it's quite nice to have a freshen up in the evening
8. Do choose a suit colour that is flattering to your skin tone. For example, if you're very pale, don't opt for bright blue. This will just wash you out
9. Do choose a lining or accessories that match your theme. You don't want to look back at the photos and look like a misfit
10. Lastly, when the camera lens is pointing at you, un-do your top button. This stops the lapels rising up and making the shots look messy
You can see more of the beautiful collection from Alexandra Wood, and contact them about your wedding needs here.