6 Tips For Feeling Your Best in Your Wedding Photos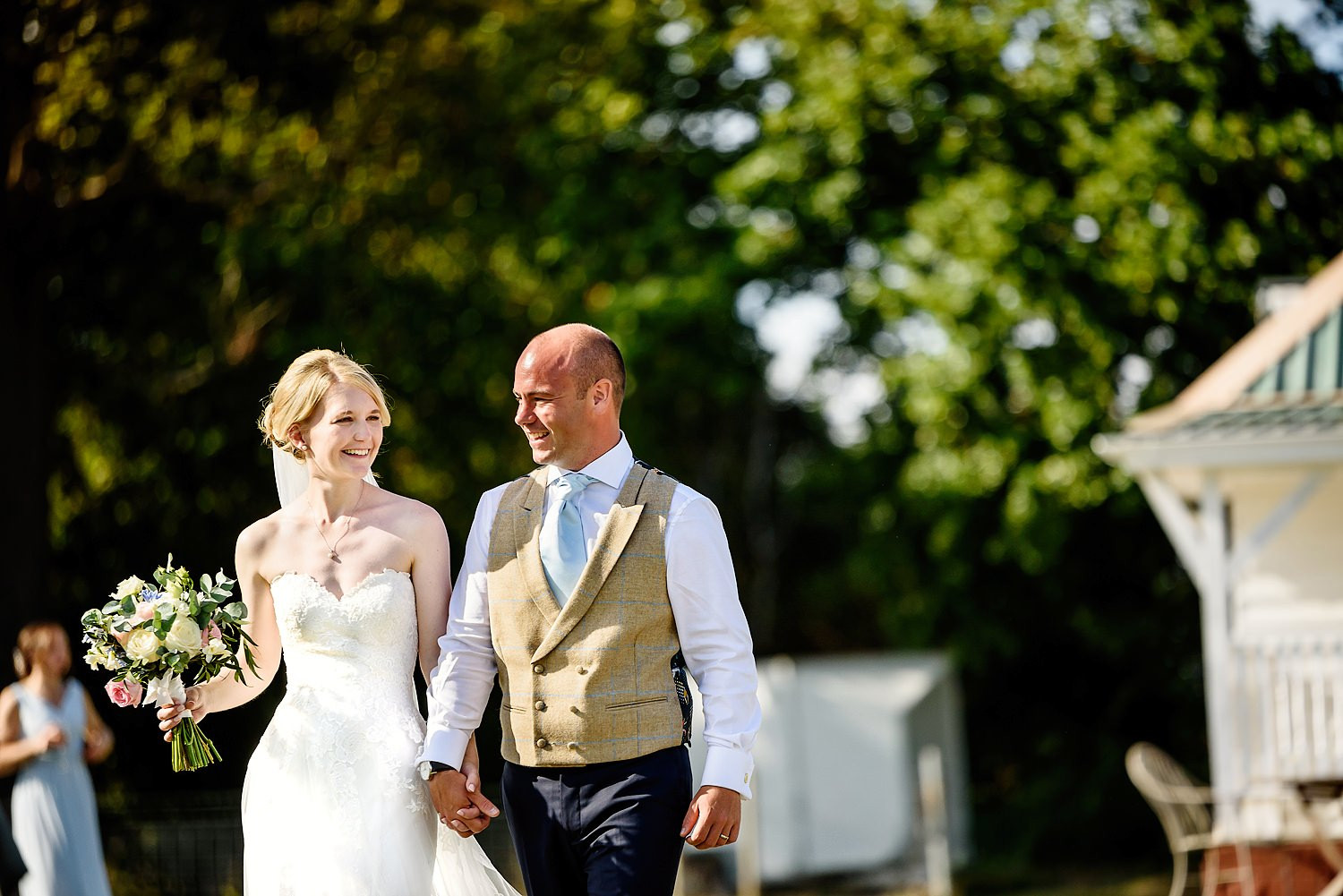 Your wedding photographs are a celebration of you as a couple, your relationship together and are something both you, family members and future generations will hold dear for many years to come. So how on a day of such emotion can you get the best out of your wedding photographer to ensure they capture you feeling your very best?
To help you out wedding photographer Andrew Miles has shared with us 6 of his best tips for feeling and looking great on camera.
1. First things first, relax.
Whilst I know it's sometimes easier said than done, how you feel in yourself really does make such a difference to how you enjoy your wedding day and feel on camera. I tend to find it's noticeable within photos if a couple is feeling anxious or stressed, so try your best to relax and let the day naturally unfold. This is your time to feel completely at ease surrounded by people who love you, so embrace the present moment and relish the beautiful moments that make up your wedding day.
2. Avoid looking straight ahead in all photos
If you've hired a documentary wedding photographer, candid photos will make up the majority of your wedding gallery. If you're looking directly into the camera in every picture, you'll miss out on capturing that particular style you hired your photography for and the gallery of images won't quite have that feel you were after. The best way to really nail this is to be mindful of where your photographer is at the time whilst keeping your focus on what you're doing or who you're talking to, so that you avoid the temptation of staring at the lens.
3. Embrace natural looking make up
Choose a make up artist with a style that enhances the natural appearance of your skin and all your lovely features. Whilst it is possible for photographers to retouch skin, if your make up base is natural in style to begin with it makes a world of difference to your images.
To really make your eyes pop on camera, I would recommend wearing false eyelashes that are natural in style to draw attention to your eyes. Ideally individual lashes are better than strip, as it's less noticeable if they start to come away from the eye.
4. Focus on your posture
A great way to ensure you look as elegant and as gorgeous as possible in your wedding photos is by standing up tall and keeping your shoulders back. Whilst a seemingly subtle change, making sure you're holding a good, confident posture will really help you look and feel your very best. In the lead up to the wedding try practising in the mirror beforehand, so you're primed and ready for your photos on the day.
5. Rock those hips
Alternate your weight onto different feet whilst keeping a slight bend in the knee to help you look less tense and more laidback in photos. Just a little change, but you'll find it'll keep your photos looking interesting, casual and will help you feel more relaxed in them too.
6. Enjoy yourself!
I think the last and most important tip is to enjoy yourself. This is your special day and you deserve to enjoy all the hard work you've put into planning it. Let everything and everyone be and embrace this wonderful time with your friends, family and new hubby or wife. When you're having a good time, you just create such a warm atmosphere and energy around you and your photos ultimately end up reflecting this too.
To find out more about Andrew Miles and his photography offering, head over to his profile on Wedding Planner here.