10 Creative Ideas For Your 'Something Blue'
It's Monday, and we're feeling blue. A bit. Only a bit because actually the weekend was pretty damn good and sunny and tomorrow is set to be 23 DEGREES (in London) and that's actually got us quite excited. But still, on Monday's you're allowed to feel a tad blue right? So we thought we'd harness that blue-ness and turn it into something pretty with 10 ideas for your 'something blue' for your wedding.
Why do we even have a 'something blue'? We asked google... "Something old represents continuity; something new offers optimism for the future; something borrowed symbolizes borrowed happiness; something blue stands for purity, love, and fidelity; and a sixpence in your shoe is a wish for good fortune and prosperity, although this remains largely a British custom." Good stuff, now that's that cleared up, bring on the pretty...
1. A secret bow tied into your underskirts...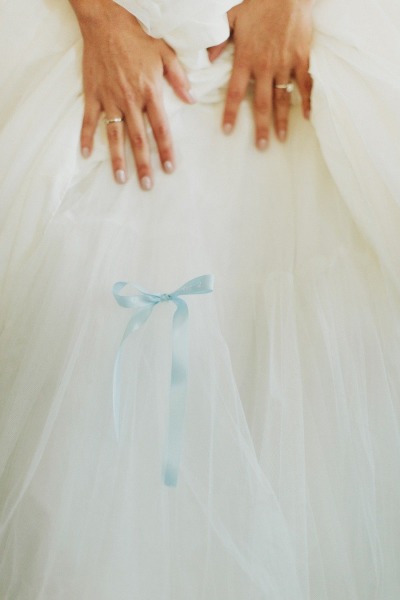 2. The garter is a fabulous hidden spot (until you get drunk and show everybody)...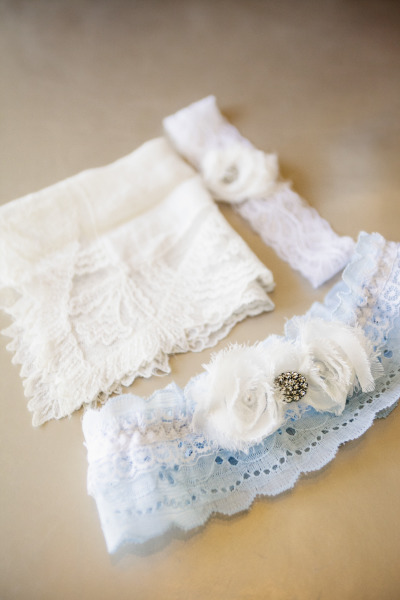 3. Why not have a blue getaway vehicle?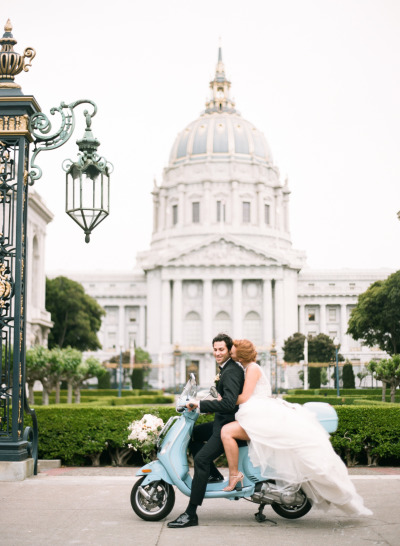 4. Emroider your initials and wedding date and sew it into your dress...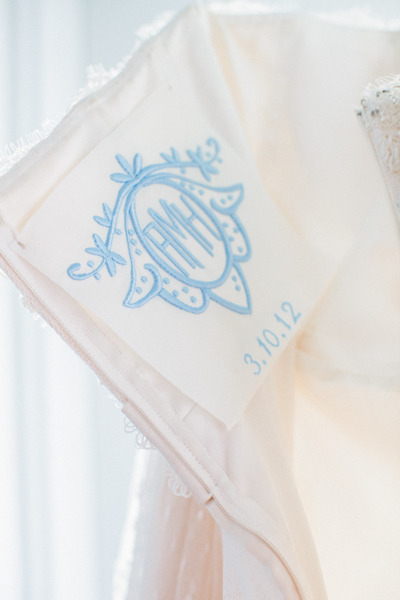 5. Blue lined Laboutins?! YES.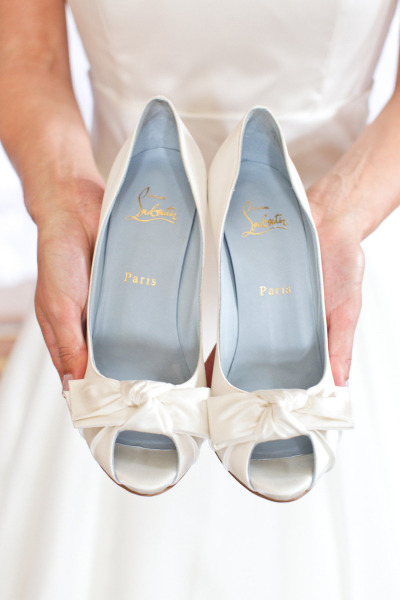 6. Give blue a nod with your floral choices...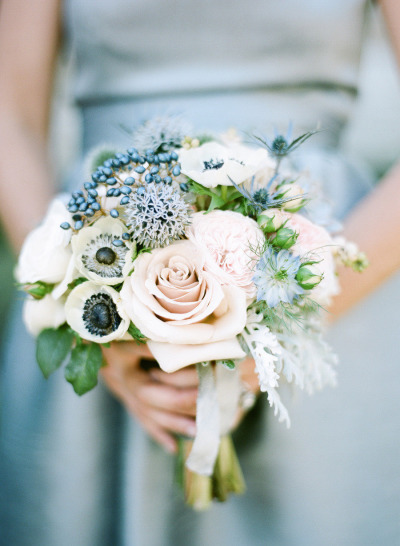 7. Create you're very own something old, new, borrowed AND blue pin to go in your dress...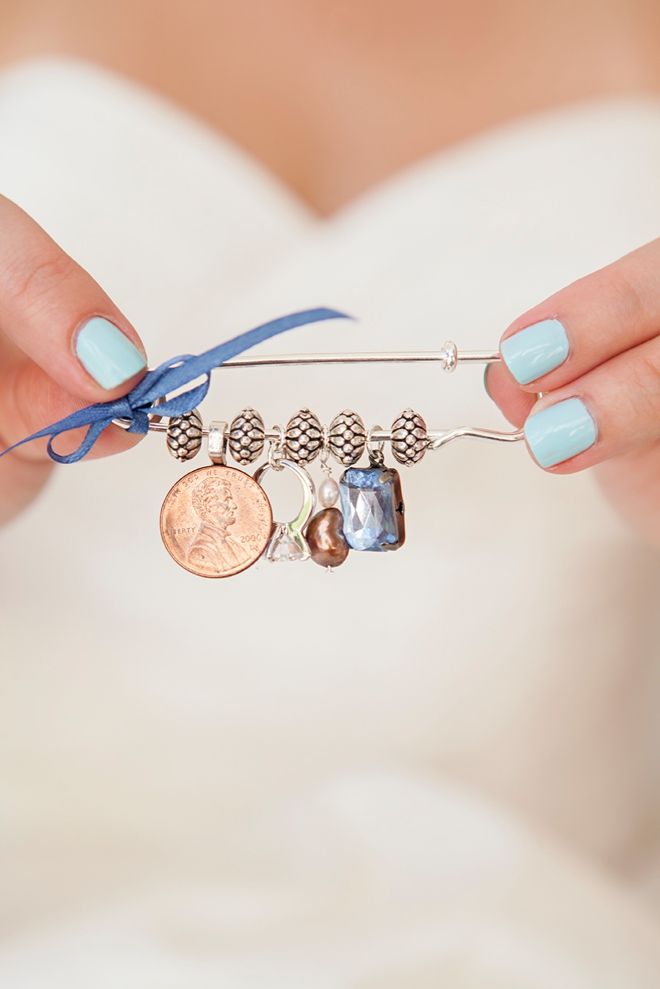 8. Opt for the pretty blue bridal lingerie...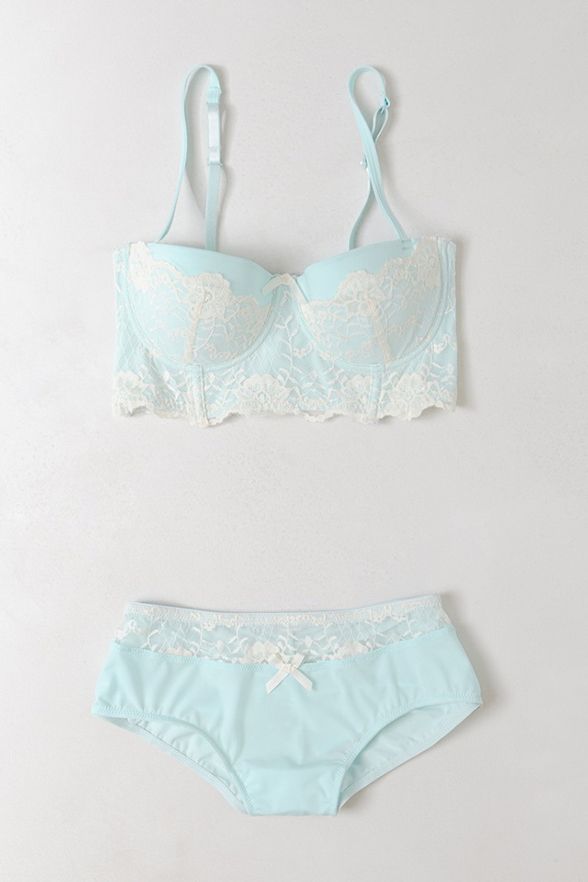 9. Adding some sparkling saphire to your outfit can be a sublte addition..
.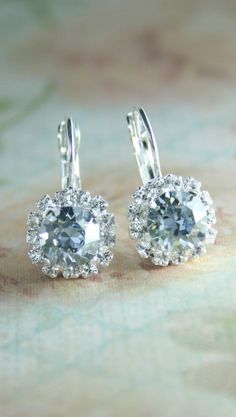 10. A delicate hint of blue in your hair piece...