Stag nights: Planning a Good One!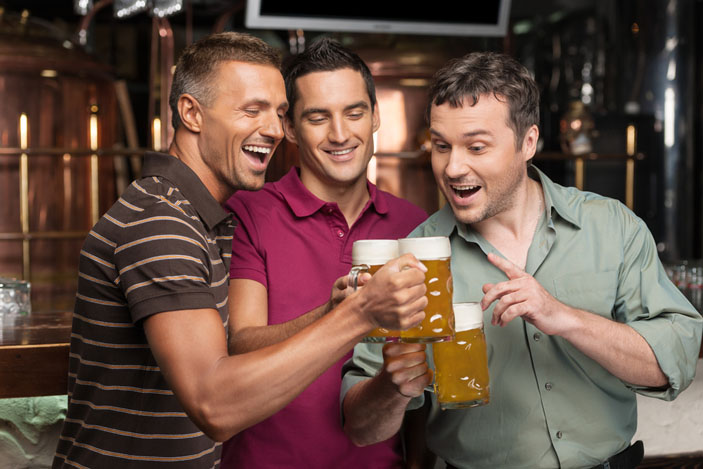 As far as stag weekends go the stag night is probably the key element of the weekend, sometimes the do is centred around a really key event – especially if it's something the groom has really wants to do such as golf at the Belfry, The Grand National, a major festival, international sport and so on, but otherwise the main Saturday night is usually going to play a massive part in proceedings.

Getting the stag night right comes down to preparation, having a fun group, decent enough timekeeping and getting your reservations all sorted. If you don't do that and you throw a few beers into the mix it can turn from stag night to nightmare pretty quickly. Even worse the organiser can look like a right div despite some genuine effort. As the cliché goes, failing to plan here with boys and beer involved is definitely planning to fail.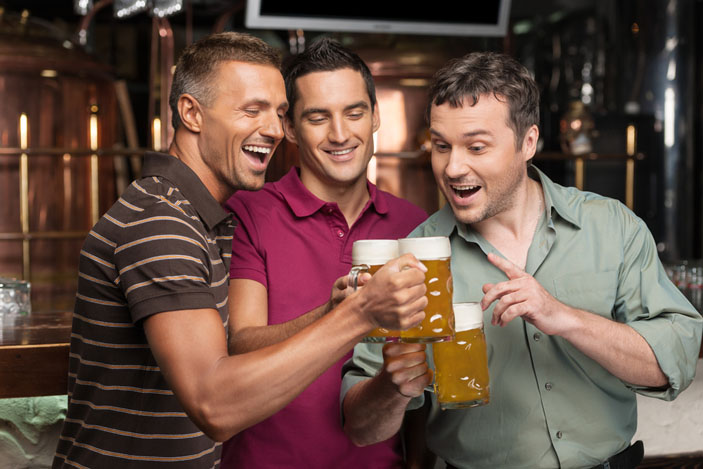 So once you've had a chat with his nibs and got a steer on what he's after you've got to check out what's on offer easily in you chosen destination, with the internet it's pretty simple to do but remember it can be out of date and you're having to take it on face value. There's no substitute for recommendation so the more hands-on info you can get hold of the better placed you'll be (and smarter you'll look on the night). In most cases the minimum you're dealing with is pubs, bars and restaurants. Then as the destinations get livelier the range of choice and new options become available from casinos and comedy to clubs and lap dancing, if you look hard enough and are in the mood there may be cabaret and burlesque shows. You might also be able to seasonal evening activities like evening horse racing or other more one off events like greyhound racing and night gokarting. Hit the Continent and our European cousins open up even more options and of course if you're prepared to hire something out exclusively (whether it's the UK or abroad) then opportunities open up even further.

But...whatever's on your mind your job as the organiser is to make the itinerary and the type of venues fit with the group and the budget. It sounds a bit serious but as a clued up bestman you might also have to take into account various factors within the group, such as a range of ages and income brackets, family members, any religious, moral, dietary and or drinking preferences. And then you might have to accommodate some of the bride-to-be's orders such as "absolutely no lap dancing". Which isn't so bad as us married men all know the bride does that for the groom for the next month anyway, and once a month thereafter.

In all seriousness it's crucial to get your reservations coordinated, don't for good times sake let the stag night slip clumsily into a badly organised free-for-all where you're struggling to get in anywhere. Even if you've pulled off genius levels of bestmanship in other areas, screw up the stag night and it's rarely forgotten. Plus you'll have the worst night of all and it'll cost you a fortune to make up the ground you've lost.

So by way of a quick review here's what to do...


Ask the groom what he wants and try to accommodate at least some of it but do throw in a surprise or 2


-

Understand your group in terms of who's coming and potential acceptable levels of spend


-

Check out your proposed destination for options and ideas


-

Research those options


-

Make your selections


-

Confirm your reservations (get numbers, references, tickets, etc)


-

Make any advance payments (keep receipts)


-

Get your confirmations and keep hold of them (keep numbers and contacts in your phone and take printouts if appropriate)


-

Reconfirm reservations the week before (don't worry about being a pain, it's more of a pain if the wheels fall off on the night)


-

Get any necessary transport sorted (limos are always a nice touch for a stag do, adds a certain je ne sais car!)


-

Keep to your schedule (leave others behind if you have to)


-

When you arrive at your venue/s introduce yourself to your contact (act sober, responsible and charming)


-

Tip them


-

Enjoy!
-


Lastly, make sure the groom stays out of trouble and gets home in one piece. And 'voila' gents, in a nutshell that's a pretty well organised stag night sorted, of course if you want to go the extra mile and take the hassle away completely use an expert.