Supplier Spotlight: Paper Willow Stationery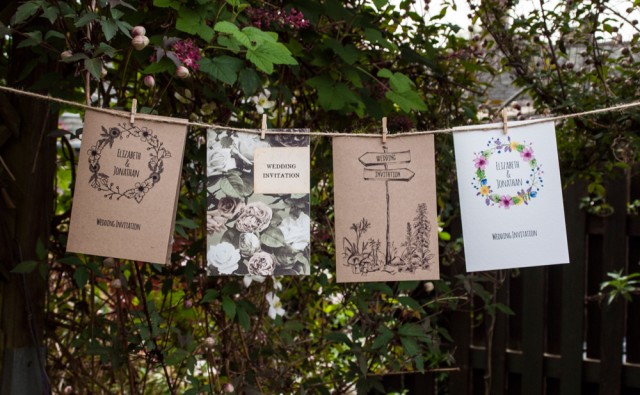 Choosing stationery which reflects you as a couple and your wedding day is an exciting, if a little overwhelming(!) task. How nice would it be to have your very own designer to help you through the process? BINGO - Today on the blog we're lucky enough to have the wonderfully talented Jacqueline from Paper Willow, makers of stunning bespoke wedding stationery! This lady has an impressive design background, so a great person to have on your wedding planning team!
Introduce yourself, and your business.
I'm Jacqueline Thomas, a graphic designer and experienced digital printer based in the High Peak, Derbyshire. Before starting my wedding stationery business, Paper Willow, I worked mainly in the party industry, designing and printing party decorations and packaging including lots of licenced party products for Disney, Star Wars and Doctor Who. While I greatly enjoy designing decorations and packaging what I really love designing is hand drawn pretty things with beautiful typography! That's why I started Paper Willow.
Why did you start your business? And how long has it been going?
I started the business is 2013 after a friend asked me to design her wedding stationery. I really enjoyed the whole process, especially producing the invitations and other bits that would match her beautiful wedding venue and I loved seeing what a difference they made to the day.
I run a business that is very customer friendly; I always want my customers to have a huge amount of choice about how they order and how their stationery is created. Some customers love to do everything on-line so I've designed my website to make that easy to do. Other customers prefer to chat to me about the process and get really involved with their design. It's hugely satisfying working with couples; they are always pleased with the results and they enjoy having the direct contact with the designer. I enjoy saying 'yes' when customers make a special request because the chances are that I can fulfill it. Recently I was asked to add hand-drawn swallows and keys to my Woodland Walk' collection. Being asked to do things like this makes it interesting for me and allows me to further flex my creative muscles!
What is your greatest achievement to date?
One day I hope that I can win an award but for the time being my greatest achievements are that so far I've had 100% good reviews and not a single order go wrong. It's probably due to my previous industry experience, but I also work extremely hard to prevent mistakes and ensure that my customers are entirely happy with the results. I love getting good reviews; my first ever customer wrote to me after receiving her order to tell me that I had the best invitations on Etsy. That made me very happy! It pushes me to keep developing further beautiful ranges and to push the graphic design to an even higher level.
I think it's interesting that couples planning their weddings are becoming more adventurous with their stationery and are increasingly using it as part of the decoration and look and feel of the day. Wedding stationery isn't just about telling your friends and family the important details; it's about setting the tone of the day and building excitement beforehand. It's about showing your friends and family something about yourselves and making the day about you as a couple.
What makes you stand out from other products?
I think what makes me stand out is the quality of my graphic design and that (as far as possible) I've tried to move away from some of the standard simple stationery designs that are available. I want my designs to look different to what is on the market already.  I also (as far as possible) use my own hand-drawn elements and I include things like personalised maps which have proven very popular and something that you usually only find in bespoke design services.
How do your friends describe you?
I think my friends would describe me as very creative and (at times) pretty clever as well as being very reliable and competent. I'm not sure I deserve all of that but I'm glad I give that impression! To my customers I *hope* that I come across as very trustworthy and nice to deal with. I get a lot of returning customers (people come back nearer to their weddings to buy order of service cards and other on-the-day stationery) and they are always very happy to work with me again.
In your opinion, what makes a truly stand-out wedding?
The weddings I personally love the most are the ones that are very relaxed, informal and are very much representative of the couple getting married. I don't like them to be too 'out of the box'. Obviously as a designer I tend to appreciate the decorations and stationery. I think well thought-out decorations and stationery can help set the tone of the day; they give people something to look at and admire and they help maintain the feeling that this really is a special day. For my own wedding I relied a lot on Pintrest to give me ideas of decorations that would work with my theme. (What ever did we do before Pintrest?!)
From your industry experience, what's your top tip for couples?
It's very tempting to cut corners on certain aspects of wedding planning to save money (I know I did the same myself), but it's probably worth spending money (if you can) on services where you aren't an expert and on the things which will matter most to your guests.  I'm talking about services such as hairdressing, photography, catering and of course, graphic design.  For my own wedding I naturally did my own graphic design but I paid an expert to give me a fabulous hairstyle, we had great food and a superb swing band whilst cutting costs elsewhere.
Paper Willow offers services where we provide you with a print file of your design so that you can save money on the printing by doing it yourself whilst not cutting back on the professional graphic design services. For example, lots of couples ask for Paper Willow to print their invitations and order-of-service cards while they print the simpler items such as table numbers, signs and seating plans for themselves.
What can we expect to see from you in the future?
Lots and lots more designs and an increasing amount of choice within my collections; in particular different types of invitations within each collection.  If you have a suggestion I'd love to hear from you.
What is it you enjoy most about your job?
Most of all I love being involved in other people's wedding planning. You really get to know people throughout the process; our customers are so creative and are planning such interesting weddings and they are always so nice!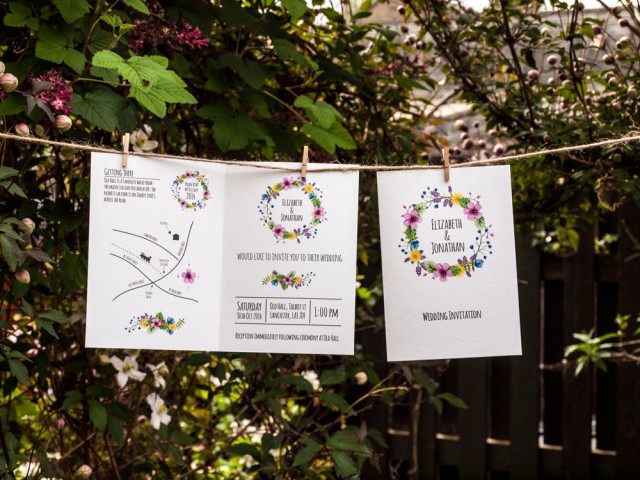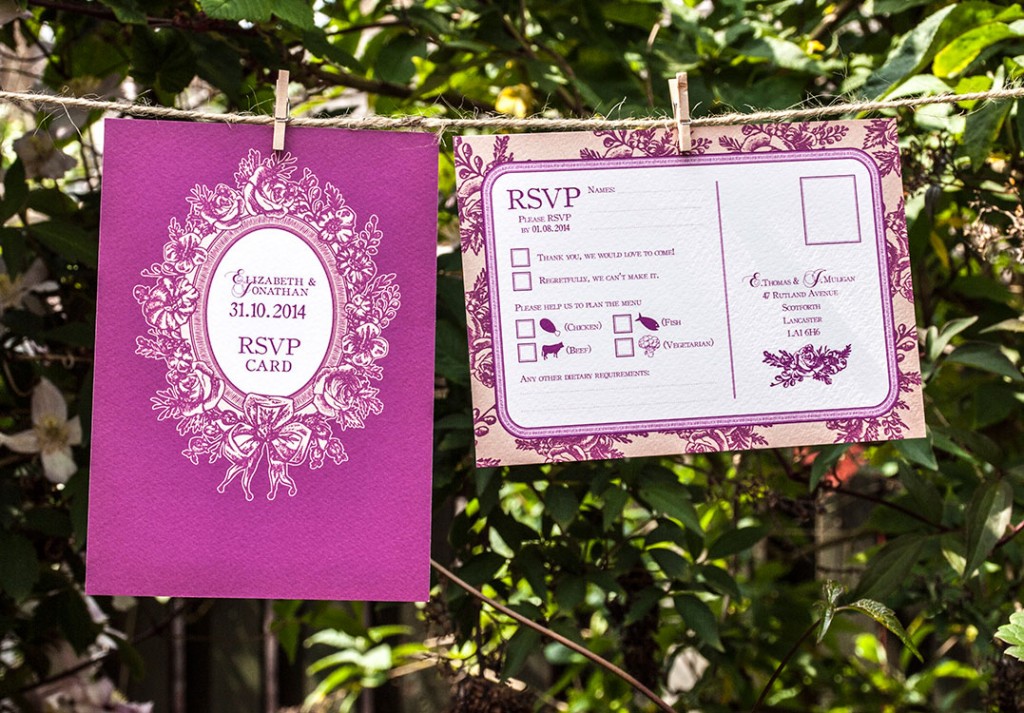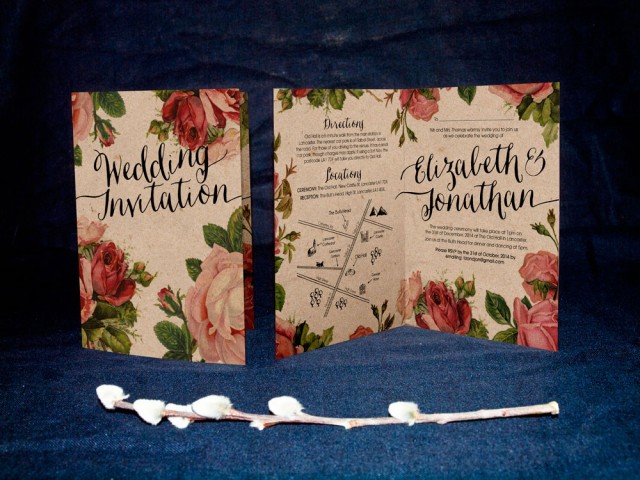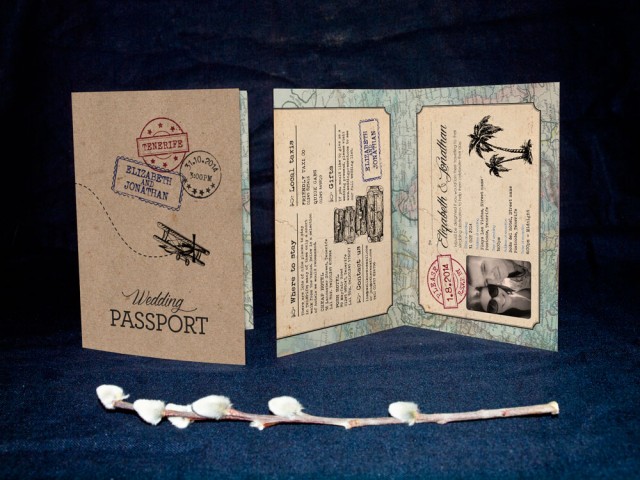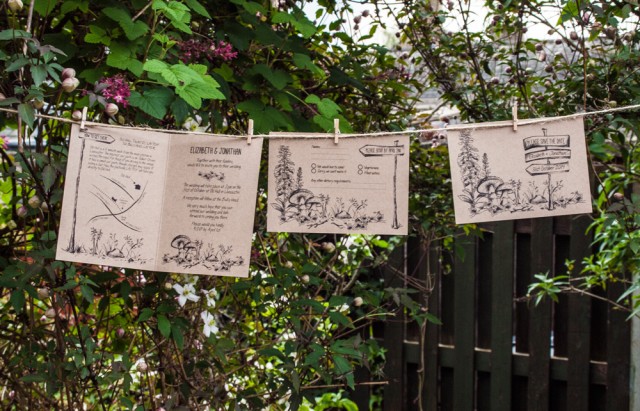 You can find more of Jacqueline's beautiful work here!