How to Style a Barn Wedding
Barn weddings are so popular right now and it's easy to see why because the mix of countryside cool and rustic luxe is just perfect for a super memorable wedding. Barns also offer a wealth of styling opportunities and they work with so many themes so whatever your theme, a glorious barn really is the perfect backdrop. To help you bring your barn to life on your big day, Country House Wedding Venues give us some tips for styling barn wedding venues.
Source: Wow Photography
Decide on your theme
One of the best things about barns is that they're such a great blank canvas so deciding on your theme early on is super important. You can opt for vintage, rustic, elegant country or something entirely different like a cool 1950s vibe or almost anything that takes your fancy. Some barns, such as Bassmead Manor Barns, Blackwell Grange and Packington Moor, give you a choice of spaces that have different styles so you can tweak the look of your wedding from ceremony to reception if you prefer.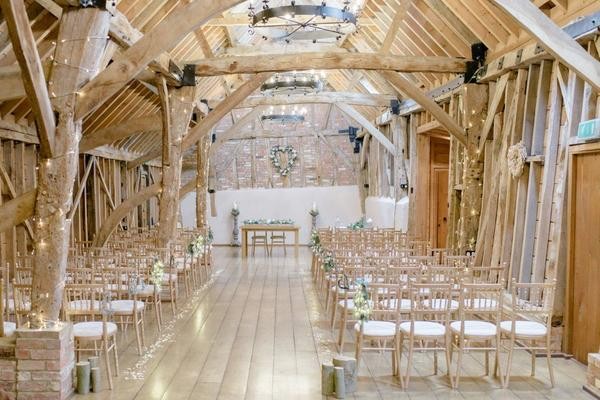 Source: Rebekah Robert
Once you've decided on your theme, it's time to get busy on Pinterest and start pinning all of those ideas for decorations and details. Armed with that information, you can visit your venue again and start to decide what will work and what won't. For example, if you've pinned a photos of a vintage bicycle with a flower-filled basket, where could that be placed at your venue? Where might you put a welcome sign or a photo display on stepladders? It's also helpful at this point to understand how guests will move through the venue. So, at Rivervale Barn, you know that guests will be walking through the venue from Ceremony Barn to the outdoor spaces and into the Dining Barn. This means that you can decide what's needed where so there's a real sense of style right through the day.
Source: Chris Matthews Photography
Recommendations from your venue
The staff at your venue really are wedding experts so don't be shy about asking them questions! They'll have a great understanding of what looks great and they can even recommend suppliers to help you. Don't forget to ask them what's included and what's allowed. The gorgeous Clock Barn provides pretty bunting for example while other venues such as Gaynes Park already have lots of fairylights in place. Make the most of what's on offer at your venue!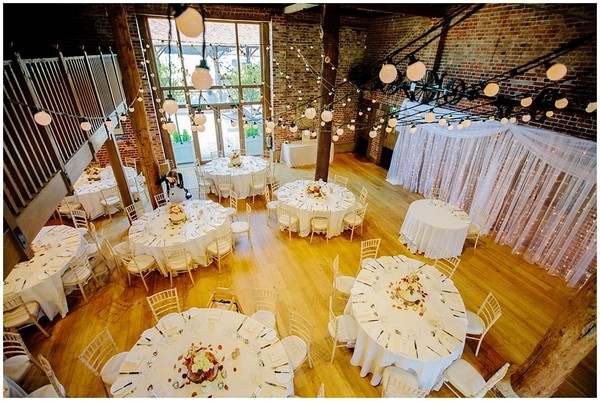 Sources: Mia Hooper Photography and Kerry Mitchell
It's also a great idea to make a real focal point of your venue's stand out features. These unmissable details are made all the more memorable when you bring your own touch to them. The minstrel's gallery at Curradine Barns looks amazing when it's dressed with flowers or bunting so highlight the areas that you just know your guests will be looking at!
Source: TH Photography
Styling essentials for barn weddings
Whatever your style, there are some decorations and details that are just perfect for barn weddings. Take your pick from these ideas and make sure that your barn is dressed to impress:
• Hanging decorations look amazing when they're suspended from wooden beams. Flowers in little jam jars, paper lanterns or floral installations all give your venue the wow factor and don't forget the bunting!
Source: Elizabeth Lois
• Backdrops are seen at more and more weddings now and they certainly create an impact. From huge pieces of fabric hung behind the top table to tissue paper or ribbon garlands, backdrops bring colour and a touch of fun to your day.
• Chalkboards are definitely the coolest way to inform your guests about your plans for the day. Timings, menus, cute quotes and lists of cocktails all look great on chalkboards displayed around your venue.
Source: Paul Fletcher
• The informal feel of wedding barns means that you can definitely do things differently so instead of a traditional table plan, how about something more creative? Pots of flowers or herbs with tags, photos of guests with their table assignments hung in frames, cards hung inside antique suitcases or even names written on bookmarks poking from a 'library' of vintage novels.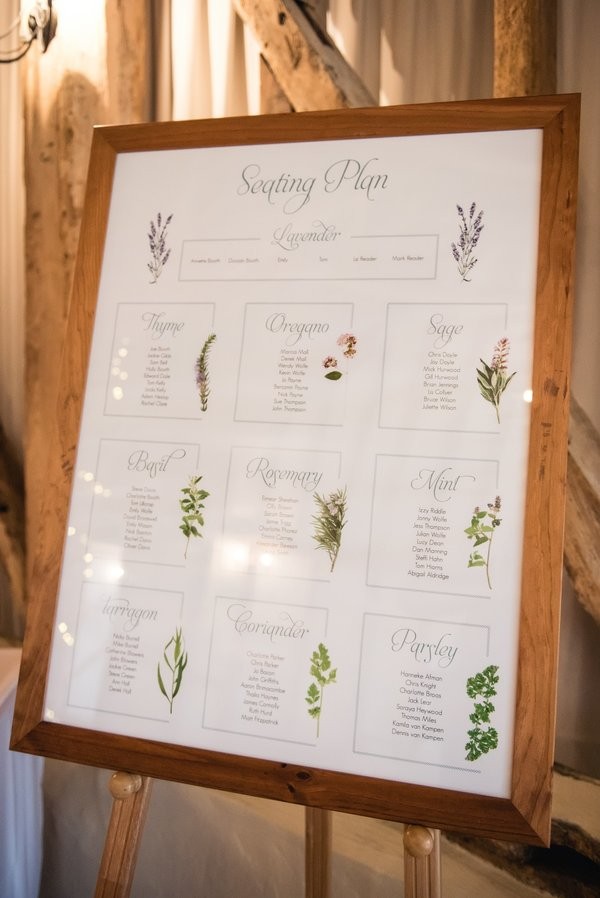 Source: Sarah Elliott
• Mix up your textures for a real country feel. Woods, hessians, raffias, laces and soft silk ribbons all create a really interesting look when you use them together.
Source: Ed Brown Photography
• Think differently for table centres and use a variety of containers for flowers. Jam jars, interestingly shaped bottles, enamel jugs, vintage tins, wooden crates and even old (but clean!) tin cans are fabulous choices.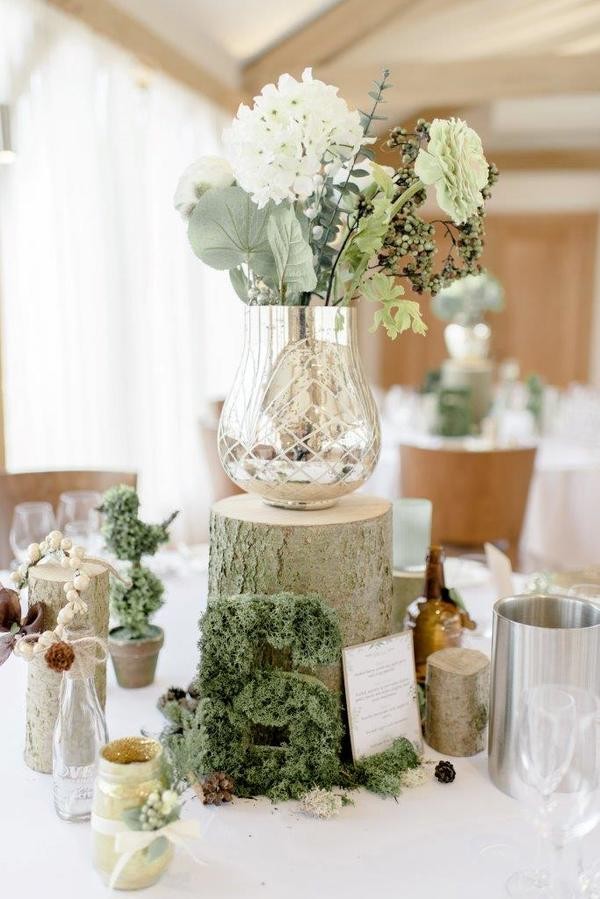 Source: Rebekah Robert
• Seasonal flowers are an absolute must for barn weddings. Don't forget to add in lots of foliage too and even some country accessories such as feathers or herbs.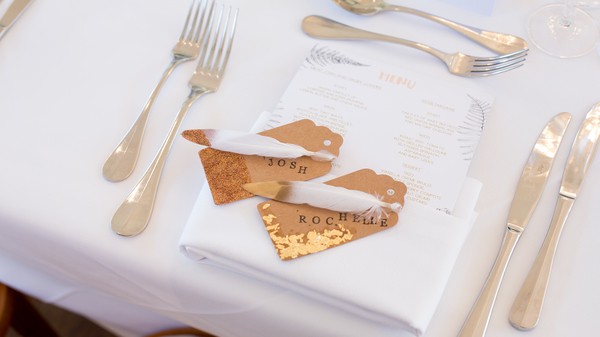 Source: Enchanting Wood Wedding Photographer
Finally, make sure that your styling makes you happy – playful or sophisticated, luxe or rustic, your wedding should be your wedding from start to finish.
So if a barn wedding is the perfect choice for you, explore all the barn wedding venues we have to offer here.