Civil Weddings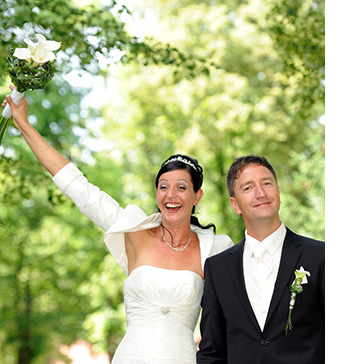 Civil weddings are currently the most popular choice for marriage in the UK. If you are looking for a more informal ceremony then this may be an option for you. Or perhaps you want to hold your wedding and reception in the same licensed building? It can make your day a lot easier to organise and there is a lot to be said for that!

Register Office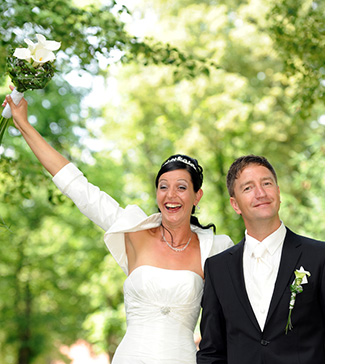 Register Office weddings last approximately half an hour, but you should arrive at least 30 minutes before the ceremony! The registrar sees the couple in private before the ceremony to ensure that the particulars to be entered in the register are correct.

You will be able to choose your own music, have readings and personalise your vows provided there is no religious content and that they have been approved before the day of the marriage. Maximum numbers allowed at the ceremony vary dependent on the venue so make sure you check beforehand!

There are no dress codes for register office weddings! It can be "best dress", for example smart suits, or formal wedding attire. The bride can choose to walk into the room on the arm of her father, or whoever gives her away, and can be accompanied by her bridesmaids. The groom can select a best man and ushers. It is simply a normal wedding, just without a religious view!

Approved premises


Since 1994, local authorities have been able to approve and licence premises for civil weddings. These include hotels, historic buildings, stately homes, banqueting suites, sporting venues and even moored boats. The local superintendent registrar officiates at the wedding, so you must check if he is available before making a booking with your chosen venue.

The fees for the registrar's attendance, and the fees for each individual venue, are set by the local authority, so they can vary considerably. They may also vary dependent on the day of the week you wish to marry, Saturdays and Bank Holidays are usually more expensive.

The ceremony must not include religious music or words but you can write your own vows or have poetry or readings, but these must be authorised by the superintendent registrar at least a month before the wedding. Each person getting married must have a "Marriage Authority": the documents to allow the marriage to take place!

A major advantage of "approved premises" is that you can have your ceremony and wedding at the same venue, making them a particularly good choice for winter weddings or, if your guests will be travelling from far and wide!

Things to check


What are the fees to book the venue for a civil wedding?
Do the room hire charges include setting up the room for the ceremony?
Are there any restrictions on photography, video and music during the ceremony?
What is the maximum number of people for the wedding ceremony/reception?
Is the superintendent registrar available on your wedding day?

Other Timeless Advice you might like to read:
'Guest Lists- who to invite'
'After the Wedding