Christmas Themed Weddings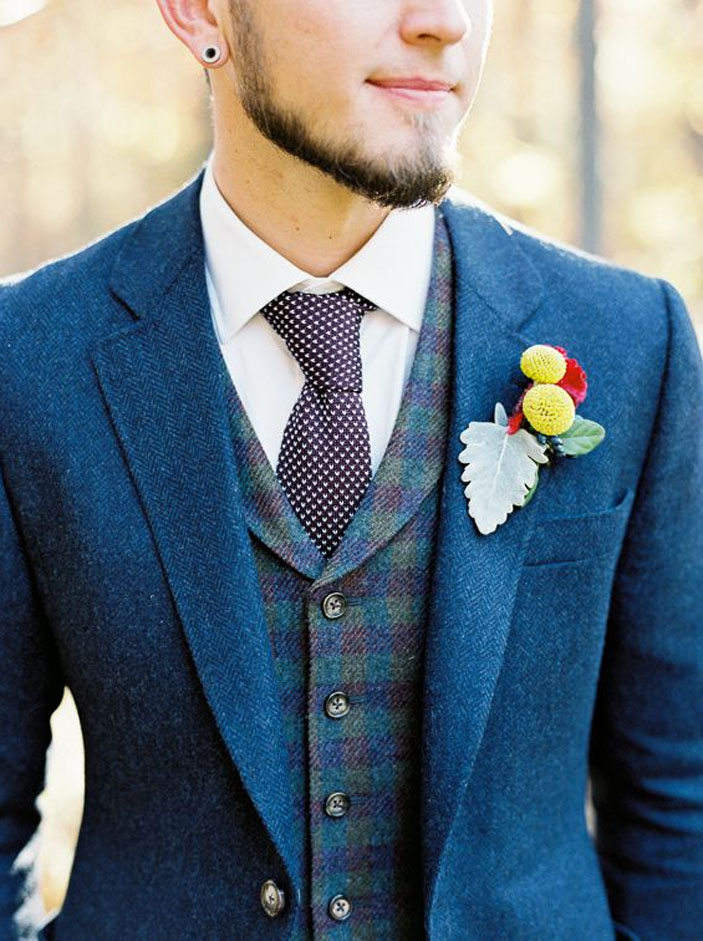 It amazes me how few weddings actually choose the Christmas colour scheme for their wedding. More often than not the venue has their halls decked with holly and such like so it would seem rather fitting.

Saying that I guess a dress or cravat colour could blend into nothing so perhaps blending isn't such a good idea.

I would imagine a bride has had a vision of her wedding dress, colour scheme and overall theme well before fixing a date such as around Christmas so perhaps this is why. I may have to be thankful as a typical Christmas theme will consist of green, gold and red, colours of which can be very difficult to work with.


Weight of Suit

Winter weddings are commonly linked with cold weather with a common thought process being that the lightweight suit designs will be to

o

cold and that heavier fabrics would be required. This is relevant to a point but most Winter Weddings take place predominantly inside. Yes inside with that roaring fire or that uncontrollable central heating. Therefore, to me lightweight is still important.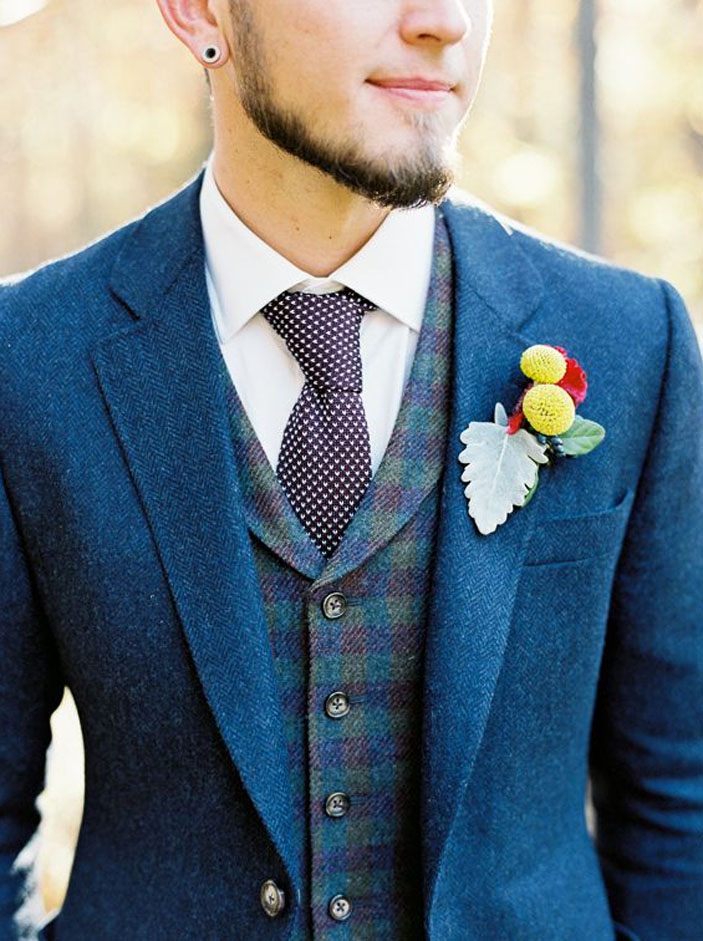 What Is Hot

I am sure every county or area of the country sees very different trends. At our place tails are hugely popular BUT this may be because our suiting, whether it is to hire or to buy, is cut using fitted blocks and lightweight materials giving a very trendy visual on a formal look. For those less formal weddings, usually lounge suits, more and more grooms are buying a variation on the suit hired for his groomsmen. For example, say a best man and ushers are put in a 2 button mid grey lounge suit, what we will be asked to do is create a groom a variation on this such as a one button jacket in the same fabric and perhaps changing his lining colour to co-ordinate in with the general wedding theme. I would say 3-4 out of 10 grooms are choosing this as there suit option and of course, like the bride keeping her dress, the groom gets to keep his suit.


2015

This is proving incredibly busy so far because, thankfully there doesn't seem to be anything getting in the way of planning a wedding. Without question the last few years what with recession, Royal Weddings, Olympics and the World Cup have seen the typical wedding season seeing dramatic change. More out of season weddings have taken place but in general a slight lull in weddings taking place seems to have resulted. Not it seems for 2015 so if you are tying the knot in 2015, my suggestion, get cracking.