10 Stunning Country House Wedding Venues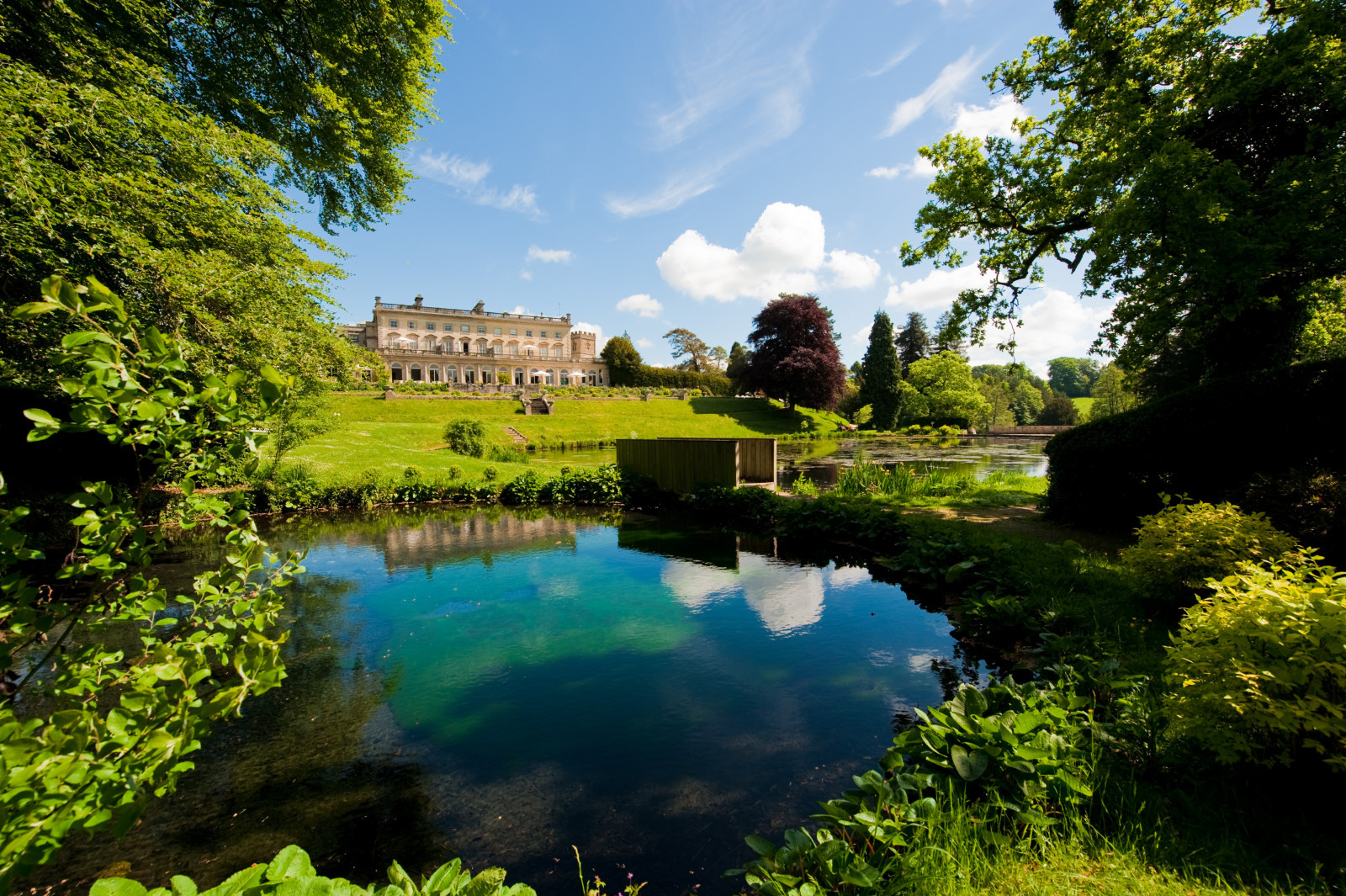 Have you always dreamed of having your wedding in a historic country house but you're not sure where to start looking? The UK has some of the most beautiful country houses in the world, set in some of the most beautiful landscapes. Why not get married somewhere breath-taking that you (and your guests!) won't forget?
Here are some of our favourite country house wedding venues to provide the perfect backdrop to your big day. From historical Tudor manors to charming listed buildings and even a couple of castles, these stunning country houses offer unique locations for your ideal wedding.
Max Capacity: 250 |Estimated Price Range: £3,500 – £13,000
This lovely great house in the heart of a thriving country estate in Norfolk offers you a range of impressive locations to hold the wedding to suit you. The secluded Temple is perfect for an intimate wedding in the woods, while the state rooms in the mansion can offer an opulent backdrop to your ceremony. The dramatic Marble Hall, with a 50ft high ceiling, is sure to make an impression, while the Statue Gallery is lined with sculpture which provides unique surroundings for a ceremony you'll always remember. Explore Holkam Hall here.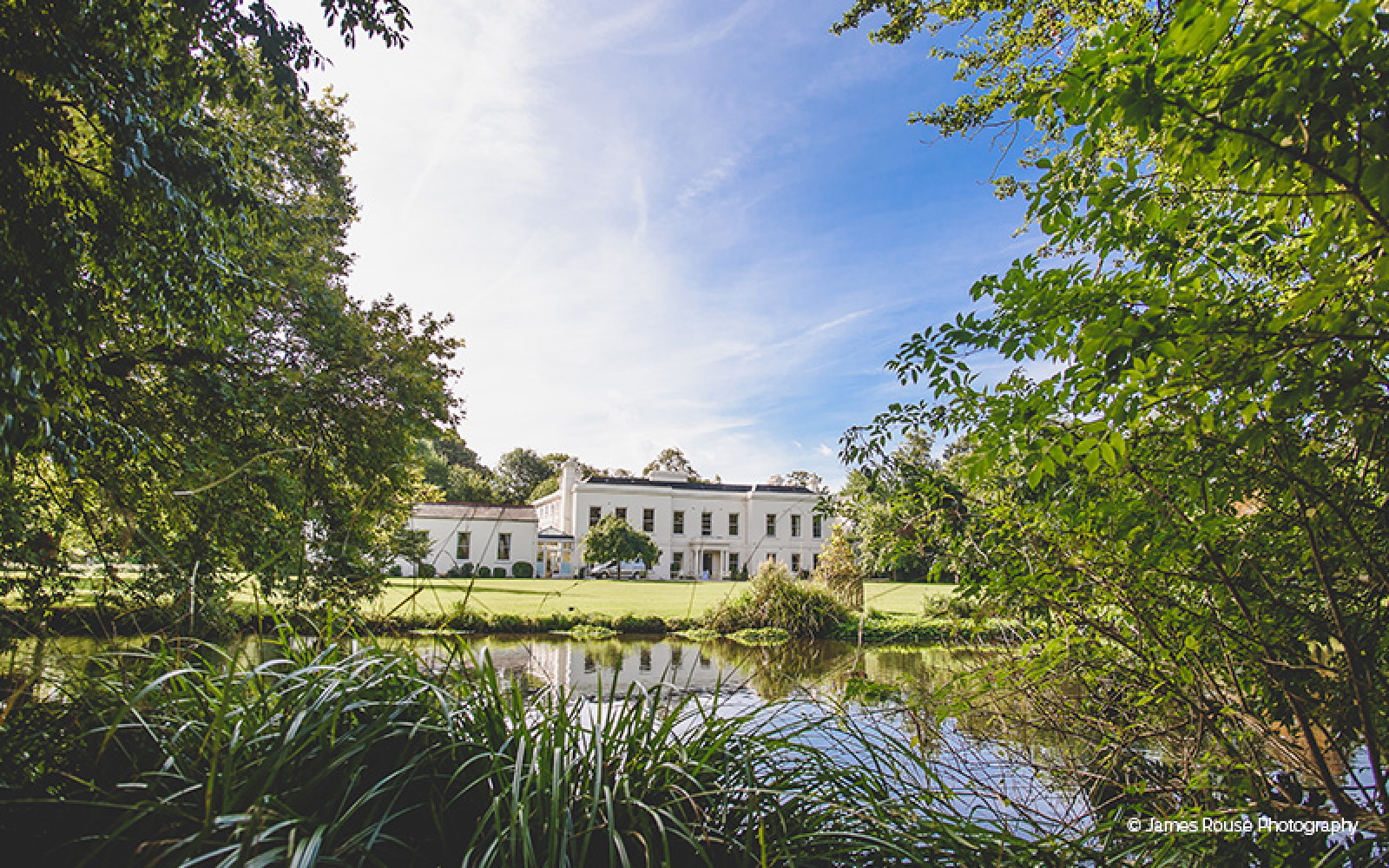 Max Capacity: 150 |Estimated Price Range: £1,960 – £7,295
A tranquil escape that feels a million miles away from the hustle and bustle of London just up the road, this elegant and luxurious house provides a wide choice of options no matter what size of wedding you are planning. If you want a more intimate ceremony, the Hawthorn Room has a view of the surrounding parkland and period features, while the stylish Willow Room has space for up to 120 guests. Explore Morden Hall here.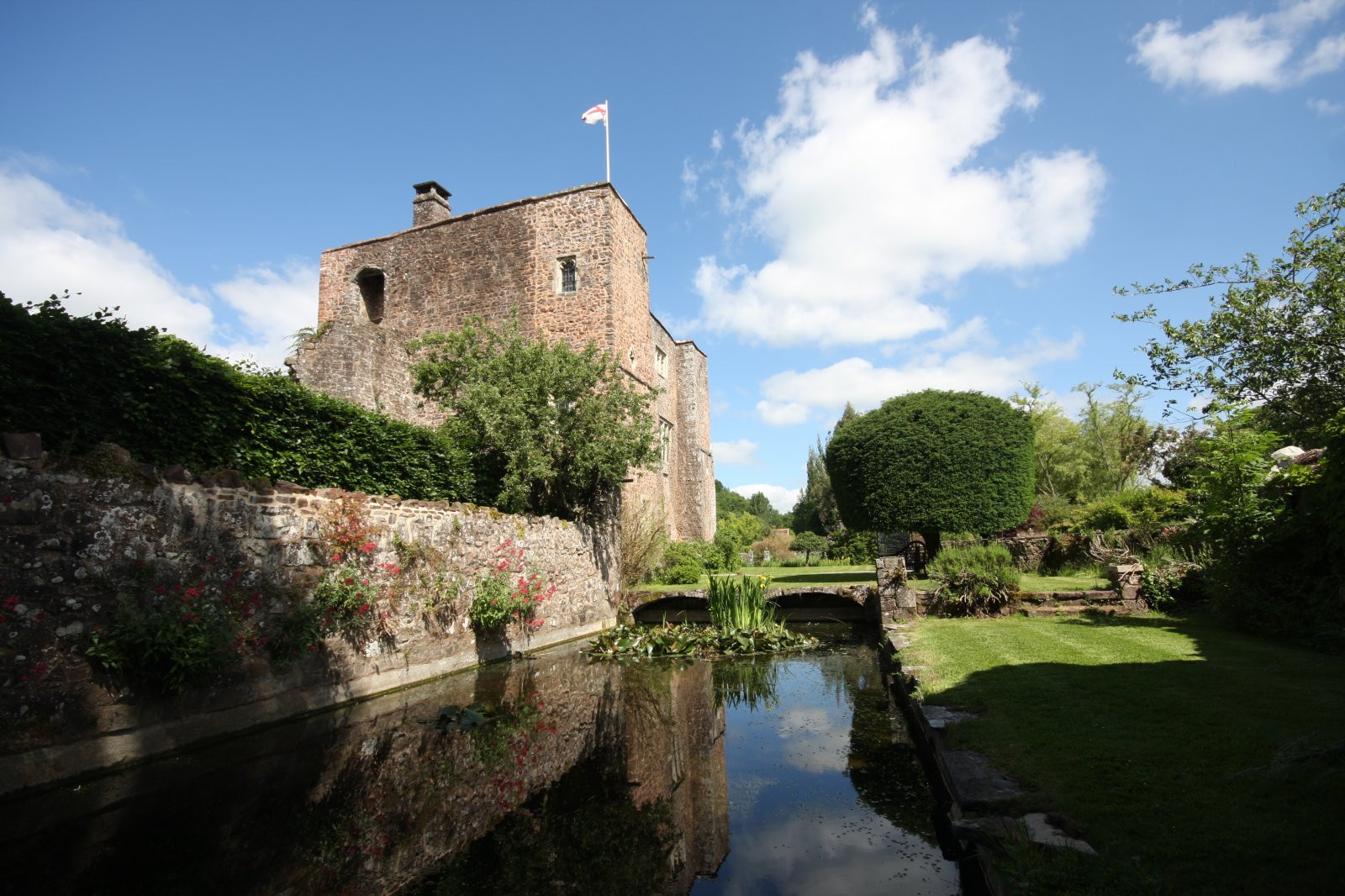 Max Capacity: 120 |Estimated Price Range: £2,500 – £10,000
The only castle in Devon, this is the perfect location for the wedding of your dreams. Choose to have your wedding outdoors in the Castle grounds or inside to suit you – this unique venue will cater for any occasion and you're unlikely to find a more magical backdrop. Ensuring everything goes smoothly are a personal wedding coordinator and a toastmaster. Let the enchantment of the surroundings help create a day you will never forget. Explore Bickleigh Castle here.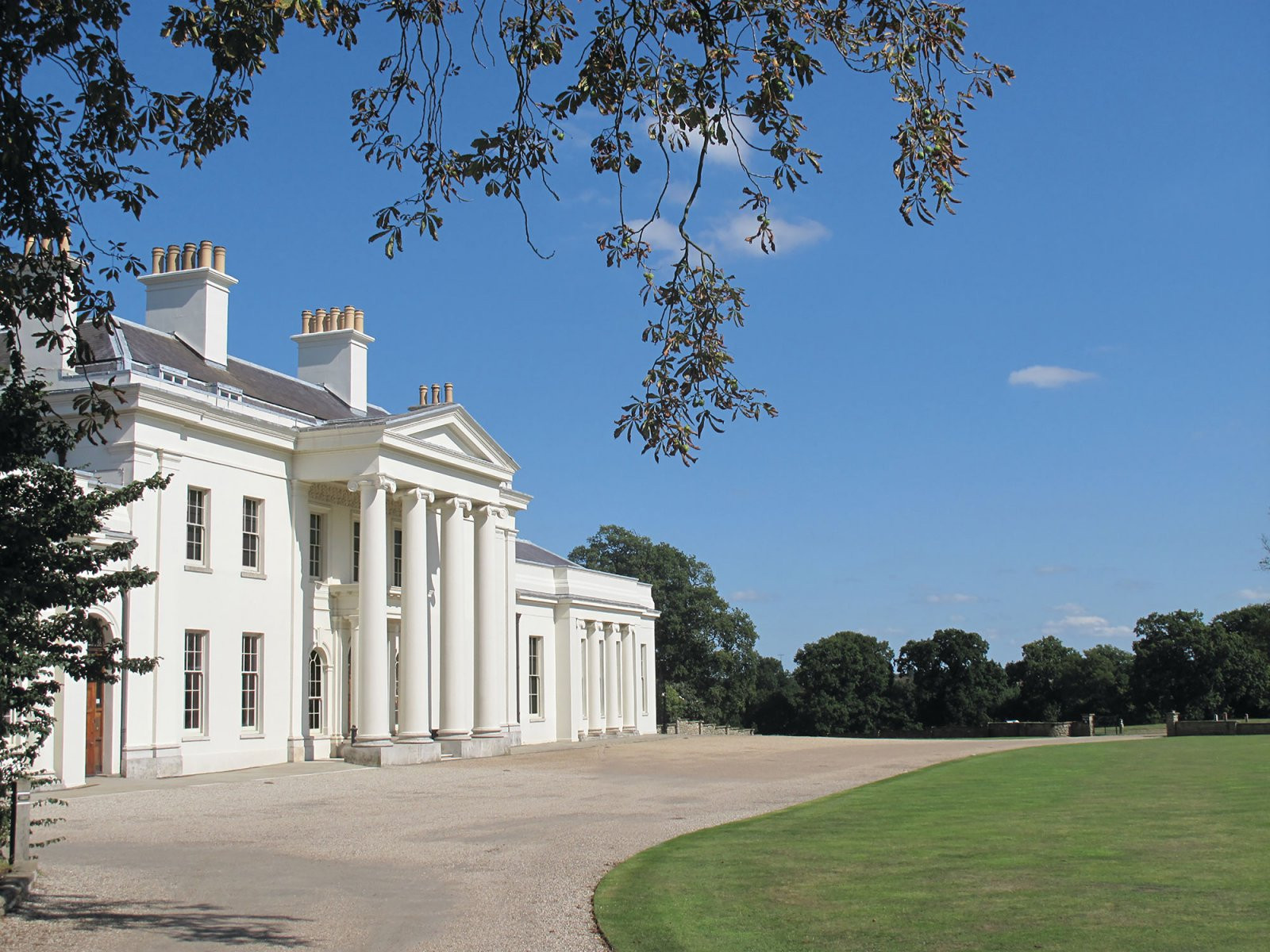 Max Capacity: 300 |Estimated Price Range: £4,500 – £9,400
One of the finest wedding venues in Essex, Hylands Estate is a spectacular Grade II listed mansion set in over 500 acres of parkland. Choose one of the beautifully restored period rooms or the Grand Pavilion to host your personalised event. Enjoy exclusive use of the space and support from the experienced weddings team to help ensure your big day is perfect. Explore the Hylands Estate here.
Max Capacity: 300 |Estimated Price Range: £4,500 – £9,400
An elegant 10 bedroom property with a welcoming atmosphere, Herefordshire's Barton Court combines period features with modern luxuries. The perfect place for enjoying a weekend-long celebration with those you love, this stunning Georgian country house can cater for a range of weddings whether you want an intimate event or a marquee wedding for up to 300. Explore Barton Court here.
Max Capacity: 120 |Estimated Price Range: £120 – £180 per head
If you want to enjoy luxury and comfort in the heart of the rolling hills of Devon, this is the venue for you. Its flawless combination of historical location with modern facilities ensures an idyllic and stress-free wedding weekend. The Tudor Gothic manor house offers endless possibilities for your celebration: enjoy panoramic views of the countryside at your reception in the Glasshouse or explore a five-course tasting menu for your wedding breakfast. Explore Paschoe House here.
Max Capacity: 200 |Estimated Price Range: £10,300 – £13,390
On the banks of Lake Windermere in Cumbria, this Georgian manor house offers all the grandeur and history you could want for a perfect wedding day. It's even carbon-neutral! Choose to have your ceremony in one of the perfectly restored rooms or in the grounds overlooking the lake, then enjoy festivities in the Coach House or in a marquee in the private gardens. Explore Silverholme here.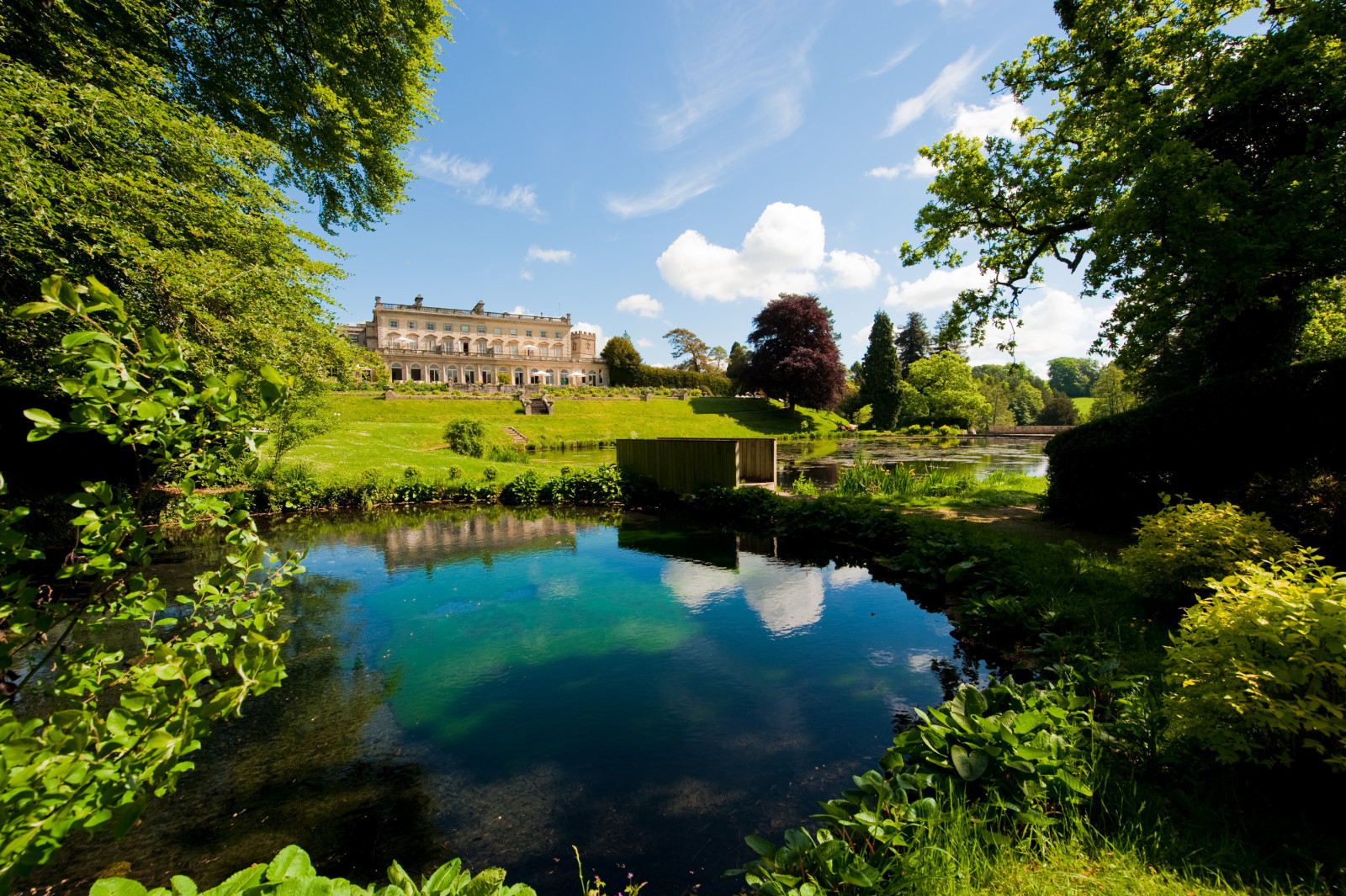 Max Capacity: 200 |Estimated Price Range: £130 – £175 per head
If you prefer a more contemporary style but still want the grandeur of a country house, then Cowley Manor is perfect for you. Set in the picturesque Cotswolds, Cowley Manor is light and open with period features – ideal for a tailored wedding experience. Take photos in the landscaped gardens before enjoying a reception under the stunning globe pendants in the restaurant. Explore Cowley Manor here.
Max Capacity: 200 |Estimated Price Range: £118 – £173 per head
Everything you need in one place, this award-winning venue provides a stunning environment for your wedding day. West Yorkshire's Rudding Park offers extensive facilities including a range of rooms with garden view for the ceremony, a dedicated wedding coordinator and even a spa for that all-important pre-wedding relaxation. The Grade I listed building is set among beautiful Yorkshire parkland and can host weddings for between 10 and 200 guests. Explore Rudding Park here.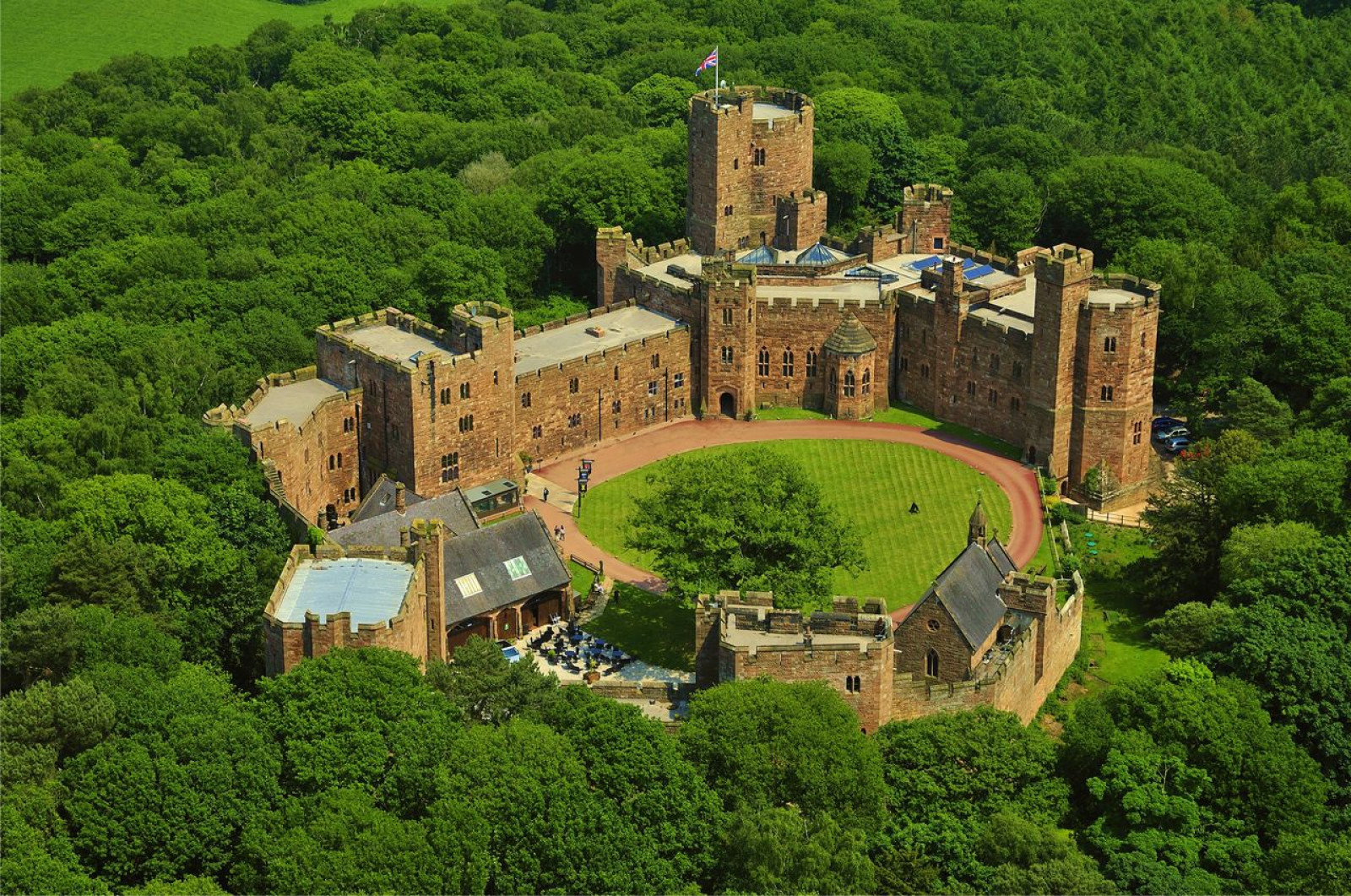 Max Capacity: 160 |Estimated Price Range: £6,000 – £20,000
For the ultimate fairy-tale wedding, why not enjoy exclusive use of this breath-taking castle? Peckforton Castle in Cheshire offers a romantic and elegant location that you and your guests can enjoy in complete privacy. Take photographs in the vaulted dining rooms, or outside against the red sandstone walls for a memorable effect. Explore Peckforton Castle here.
You can explore all our wedding venues here and narrow down by price, size and location.