Winter Wedding Dress - The Suit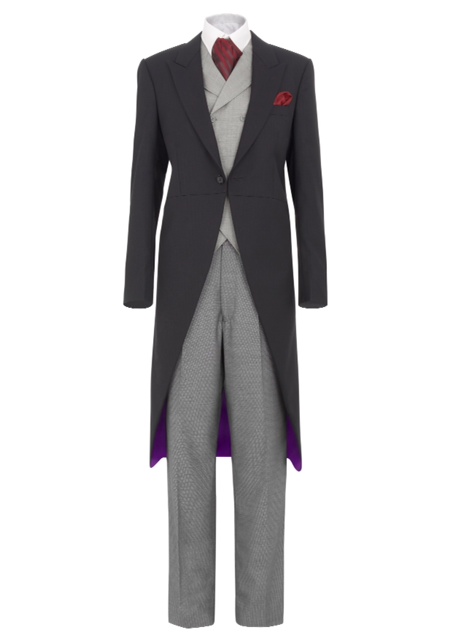 Winter weddings are a magical thing. So you're risking the weather a little, but you've got such an amazing array of colours and textures to work with. I am, personally, a definite convert to the winter wedding! (Not to mention the reduced venue costs...)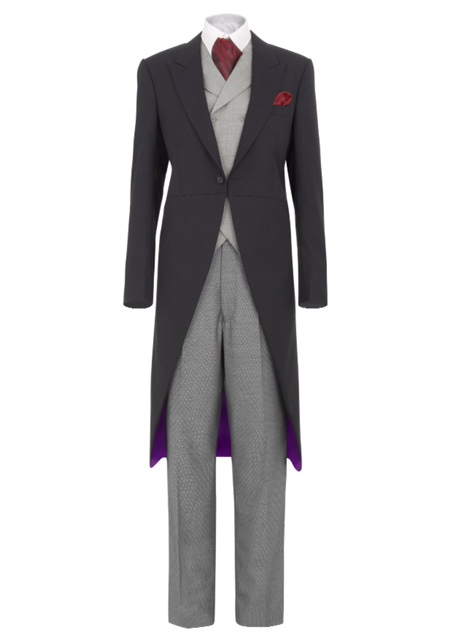 Whether you're heading towards the deep reds and oranges of an autumnal day, golds and greens of a Christmas theme or blue and silvers for a winter wonderland the principles for the outfits remain the same. For both image and practicality, this is definitely the time to launch your waistcoat. It will give you an extra layer to keep you warm, and transform that versatile 2 piece into a sharp looking wedding suit.

This is one of my grooms Ian, who went for a Silver-Grey Herringbone which is just a touch heavier than your everyday suit, but still very much an all year round option. The warm fuchsia colours used in his accessories, the bridesmaids' dresses and the bride's bouquet look stunning - even down to the bows on the wellies!

The main difference you'll see between a summer and a winter wedding suit is the colour of cloth. Light grey is a very popular option for spring/summer weddings as it's more reflective to keep you cooler, and is a generally brighter look.

However in the autumn/winter months you want something a little cosier, such as your warm greys, navy blues, chocolate browns and even black. Pale suits in cold weather just makes you look washed out and everything feels a bit frosty, whereas a warm colour palette wakes everything up!

When it comes to accessories - don't forget your neckwear! Again, in the summer months it's now not uncommon to go for the more casual look and wear an open shirt - particularly when getting married abroad. However when it's chilly, it's far more practical and looks much more formal to wear a tie, cravat or bow tie. This doesn't mean that you have to go overly formal if you don't like that look - just be a bit more creative! For example, a silk Ascot style cravat worn with an open shirt looks very dapper, or if you really can't stand the thought of closing your shirt collar button, why not go for a Dinner suit with open bow tie?