Who's Up For A Pizza Party?
Pizza is pretty much always the answer. And when the pizza comes from a stone baked oven transported by a pretty, blue retro citroen van, it's a damn good one at that.

As a seasoned wedding goer, I can indeed confirm that when presented with anything other than palma wrapped chicken, dry potatoes and boiled to death veg, or even then super unique and quirky 'mini fish and chips in a cone' - I get pretty excited. On being presented with a made to order pizza from a cool retro van, excitment reaches another level.

Ruff Wood Pizza have just added this awesome 1974 citroen van to their fleet, fitting it out with a wood fired pizza oven which can bang out a whopping 100 pizzas per hour. Just imagine the delight on your guests faces when this beauty rocks up at your reception, providing either the main meal or a very welcome mid-dancing snack in the evening.



The blue citroen joins the all ready super popular copper oven, which has been delighting wedding guests throughout 2015, but this time adds an aesthetic edge, which would certainly be a showstopper if it pulled up at your venue!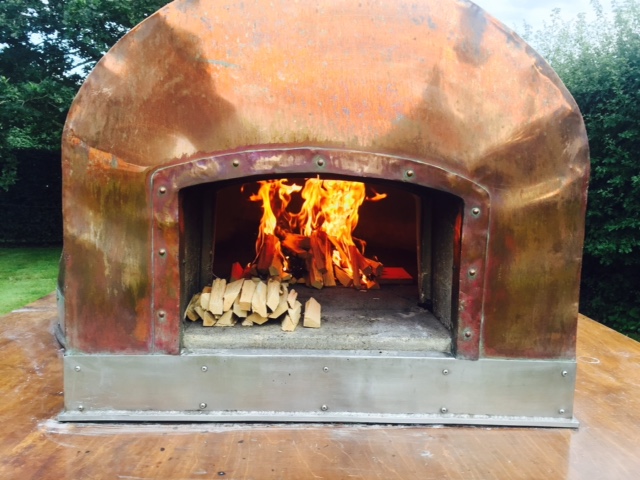 If you'd like to get in touch with Ruff Wood Pizza to bring the fun to your wedding in the south and east (ish) of the country (check their profile for details!) you can do so here. Prices start at £7 per person, with a minimum of 40 guests. A small price to pay for some very happy tummies!