Wedding Hair and Beauty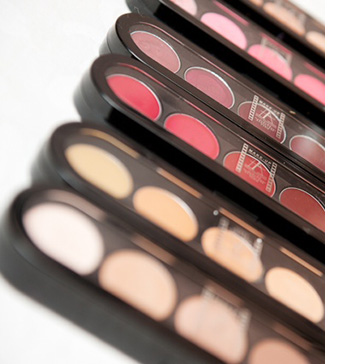 It's a good idea to start looking for a hair and make up artist as soon as you've booked your wedding venue and ordered your wedding dress. Get recommendations from friends, family and your other wedding suppliers. Take a look at the work of the chosen hair or make up artist to see what they've done, in the past, for other brides. Ask questions before you book.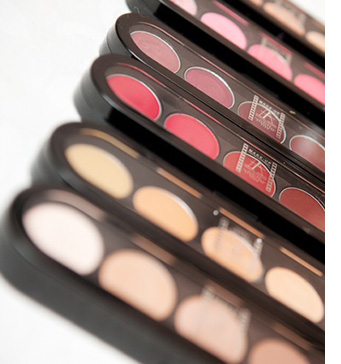 Ask to have a consultation so that you can discuss looks and talk about your wedding day plans. It's a good idea to have a scrapbook of hair and make up looks you love and some of the looks you're not so keen on too. For photographic reasons your make up will need to be slightly different to everyday application. You might want a completely different look or feel than what you would normally have on your wedding day.

Get your hair in good condition for the big day. Some deep conditioning treatments will help to give your hair a natural sheen. Shampoo hair twice, apply the deep conditioning treatment and leave on for 15-20 minutes, rinse apply your conditioner and rinse off. Blot hair dry and style as normal. This can be done weekly if you wash your hair daily or fortnightly if you wash your hair less often. Using hair straighteners regularly can dry out the ends of your hair so try to apply a heat protection serum first. If you're growing your hair have it trimmed every 6 weeks so the ends stay healthy.

Good skin helps to give a great finish to make up. Having facials to get your skin into tip top condition can help. Depending on what your skin needs will determine the type of facial you have. Most skincare salons will be able to recommend the right treatment for you. You can also take care of your skin at home too! It is normal to have a make up trial so you can decide the right look for the day of the wedding. Book a trial of hair and make up on the same day if you can. Wear a top in a similar colour to your wedding dress because the colour of the fabric reflects back onto the skin and can make the make up colours look different.

Have photos of your wedding dress and colour scheme to hand so that the hair and make up artist can determine an overall look for you. Take along any hair accessories and jewellery to the trial session too. Ask the bridal shop if they have fabric swatches of the dress to add to your scrapbook.
Top Tips:
Have the trial on the same day as your dress fitting so you can see the complete look
Bring along a friend or your mum to the trial
Be aware that your hair might not look like the picture if it's not the same type of hair
Tell the make up artist and hair stylist the type of hair and make up you don't like.

Banner image courtesy of: Carey Shefield