Where Can I Get Married? The Rules!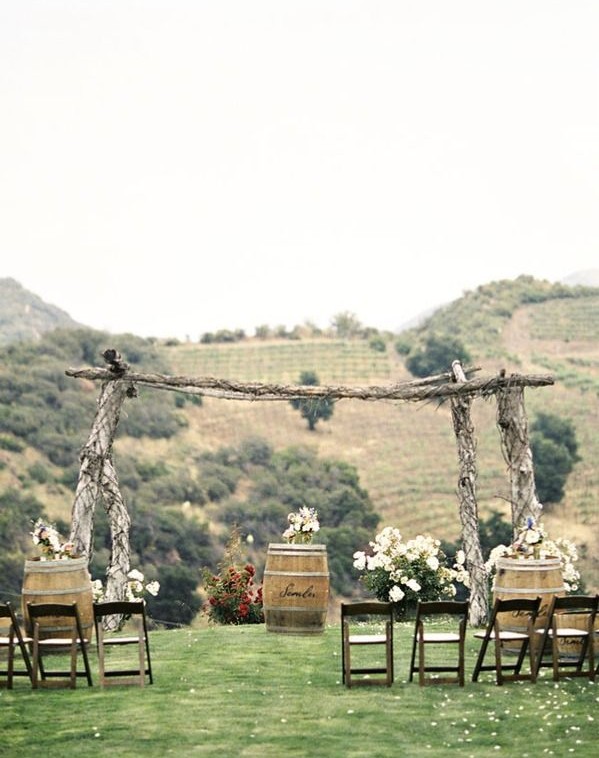 The rules on where you can get married in the UK (and it be recognised legally) are quite tricky to navigate. Unfortunately, we're not (YET) as chilled about the whole shebang as our friends across the pond, so, it's worth reading up on the legalities before you get obsessed with a gorgeous 'middle of a meadow, underneath an old door frame, in front of a shabby chic dresser, surrounded by wild flowers and bunny rabbits' wedding scene from Pinterest. As of yet, this is not possible in the UK for most people. The idea of the sanctity of marriage is based on the fact that it is performed in either a sacred or authority registered building. Stately homes and hotels are often licensed to hold civil ceremonies performed by a registrar though it's worth bearing in mind that the license belongs to an individual room, and not the whole building!


Licensed Venues For Civil Ceremonies - hotels, stately homes, local authority buildings. You must first check the venue will be available on your chosen date, and then call the local registrar's office to check whether a registrar will be available too.




Outdoor Venues - in England and Wales, it is not currently possible to hold a Civil Ceremony in the great outdoors. Recognising the growing demand, however, many venues offer semi-outdoor licensed rooms (such as a pavilion or a veranda) where your guests can be seated outdoors, but the ceremony actually takes place under a solid structure. Marquees unfortunately do not qualify.




Special License - Special licenses can be applied for in certain cases. You must apply to your local authority/registry office in such cases. Special permission is regularly granted in cases where one of the partners is seriously ill, housebound or detained.




Special License For a Private Home - in general, private residences are not approved for civil ceremonies. This is because in order to gain approval the house must be open to the public, and be available to host other civil ceremonies in the time the license is held (3 years, generally). It must be inspected and deemed fit for purpose, and have all the necessary fire and safety procedures in place as stated by the local council.




Former Religious Buildings - for example a chapel in a stately home, are not approved buildings for civil ceremonies. Many stately homes offer you the option of carrying out the ceremony in a licensed room, followed by a blessing in the chapel.




Religious Services - for a Church of England wedding ceremony, you need to first contact the vicar of the parish. There are certain restrictions for marrying in church, you can't just choose any, and you can find full details here. In general, one of you needs to either live in the parish or have lived in the parish at some point in your life, your parents live or have lived in the parish at some point, you or your parents regularly or have regularly attended the church, or, your parents or grandparents were married there.




Non Church of England - other religious buildings such as synagogues usually hold licenses to conduct marriages, it's best to approach the minister associated with that building to check. Most religious buildings other than the Church of England will stipulate that one of you must practice that particular faith. A little known fact is that Quaker and Jewish marriage ceremonies can be conducted outdoors due to legislation dating back to 1753!


Fear not, however, if you're hell bent of marrying under the stars, there are still ways. You can always conduct the legal bit in a registered place, then have a symbolic blessing or ceremony carried out wherever you want it. What's more, legislation is beginning to change! In recent months there have been promises from the government to consider changing the rules to recognise outdoor marriages conducted by licensed individuals, in recognition of popular spiritual movements such as humanism (in Scotland this is already allowed). Wahoo!