Wedding Day Beauty on a Budget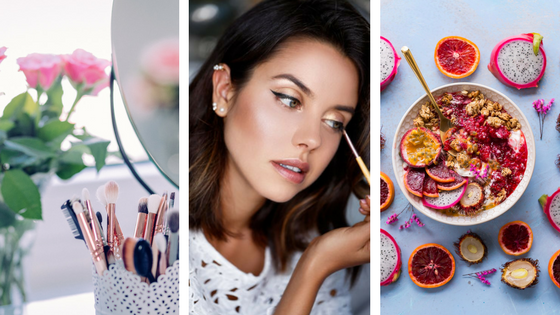 Expert hair and make up artist Camilla J Collins is here today chatting to us about all things beauty when you're on a budget. Over to you Camilla!
"Oh, there is VAT on top of that fee? Right… and that's an extra cost? Oh, and this too?! When you are planning a wedding, no matter how well prepared you think you are, there are a few surprises and the costs can really start to mount up.
Everybody's priorities are different, whether it's spending more on that PERFECT venue or that little bit extra for the photographer whose photos you absolutely love, there are some things that you just can't avoid paying that bit extra for. As for the beauty side of things, there are certainly a few ways you can keep the pounds in your pocket!
It's easy enough to get swept up with everything, taking on board all the suggestions of those around you and this can leave you feeling a little overwhelmed as well as worrying about finances to fund it all.
Skincare, Health and Fitness
Certain beauty treatments such as facials, are the most obvious thing a bride feels that she needs but to be honest with you, if you aren't having regular facials already then there is really no need to start now. The same thing goes for any other treatments or products promising to tone, tighten or take years off you!
The best thing you can do for your skin is keep yourself healthy. Making a conscious effort to drink more water, eat more vegetables and increase your protein intake will give you far better and quicker results than any "wonder" treatment or product. Green and herbal teas are great for keeping you hydrated and for flushing out toxins and they are a lot more interesting than water.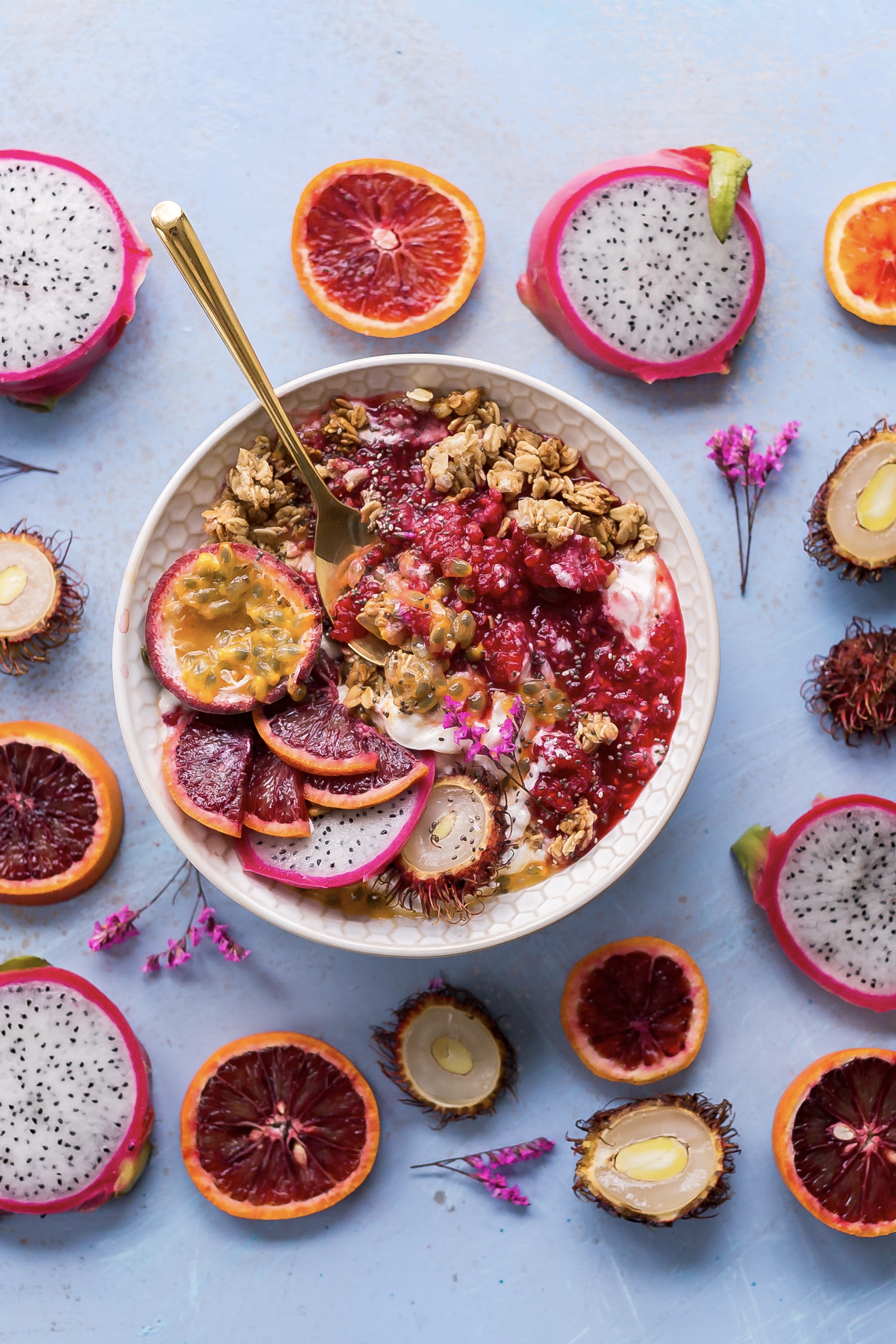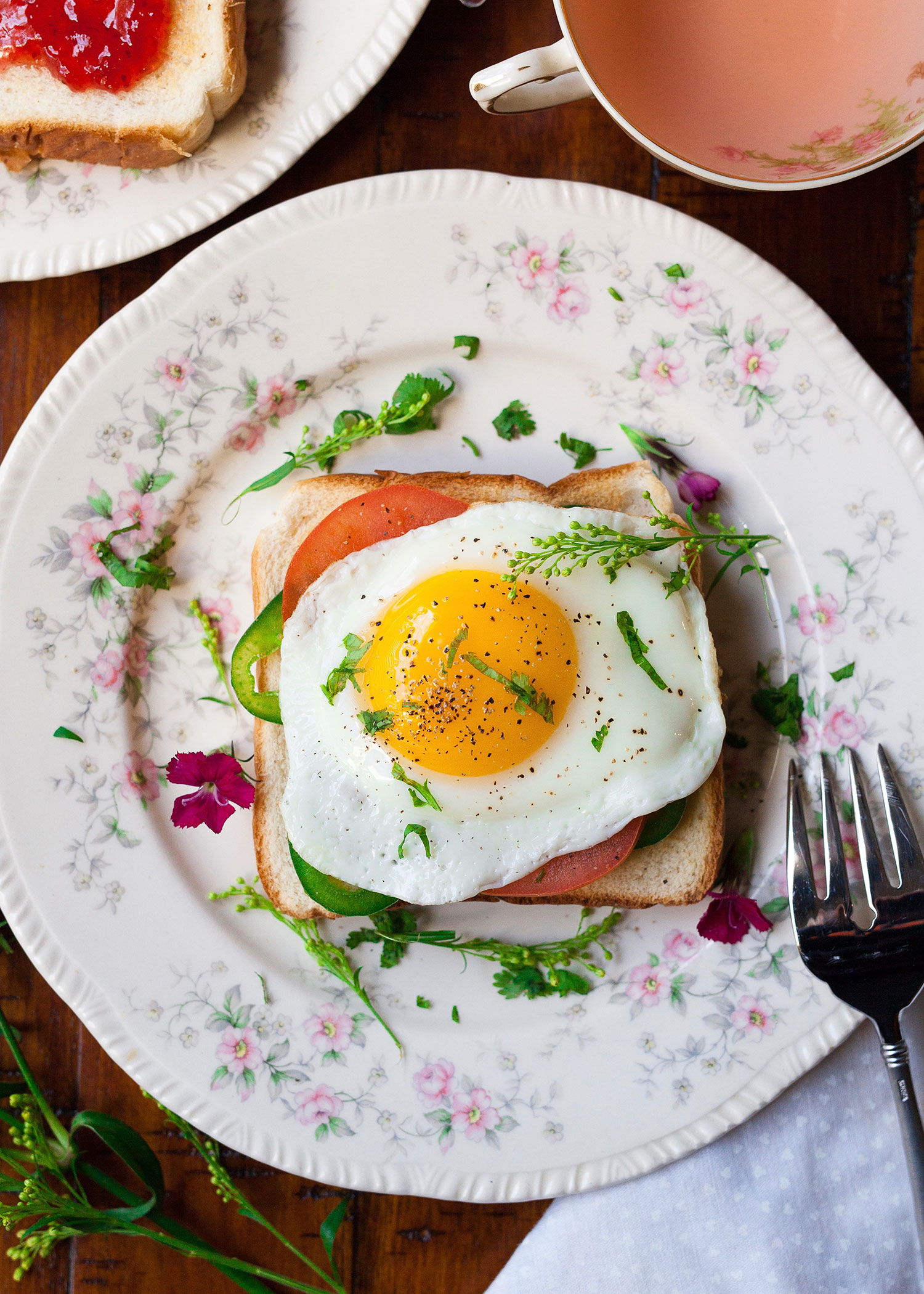 You don't need to go into a blind panic and sign up at the gym or worse, hand over wads of cash to a personal trainer. The simplest pleasures in life are free! Getting out there in the open and doing some high powered walking or running will really jump start your metabolism and you will begin to notice results within a few days - not to mention that you will feel better too! Even if it's just 10 minutes a day, make a point of factoring it into your pre-wedding beauty routine and you can start pushing yourself further and for longer as you get used to it - trust me, you will quickly start seeing and feeling the benefits!
Nails
As for manicures and pedicures, while it is lovely to visit the salon and be pampered while they do it for you, this can become extremely costly. Fear not however! These are super simple to do at home and in all honesty I actually prefer doing these myself at home. I don't have to sit impatiently waiting for my nails to dry in a strange place, I can watch TV or read a book in the comfort of my home while any polish sets.
All you really need for this is a cuticle remover, orange stick and a nail file. It's very simple, the cuticle remover when applied and left for a minute will get to work and then you just need to push them back with an orange stick and the cuticle itself should easily come off. You can remove any dead skin from the heels of your feet with a pumice stone, or by lightly grazing a razor and then just finish off with a good helping of moisturiser. That's really all there is to it!
Hair and Make Up
So, moving onto hair… well, I'm not going to encourage anyone to attempt to cut their own hair but to save some pounds during "maintenance mode" when all you need is regular trims, you can look for hair salons offering substantially lower rates for trainees. Firstly, make sure it is just a basic trim and not a complete restyle that they need you to model for! There should be no need to worry as you'll usually find a senior stylist present at all times to ensure there aren't any mistakes. As for conditioning your hair, again, it's nice to get wrapped up in all the beautifying but you don't need to rush out and buy the latest keratin treatment! There are lots of home remedies you can make to nourish your hair or even just applying coconut oil can help bring any ratty locks back to their ultimate shine!
When it comes to make up for the day, if you don't have the budget for a make up artist then putting some hours in on YouTube tutorials to teach yourself can really help. It's like learning any new skill, it'll take time so be patient. I would make sure you find a YouTube artist that you find easy to follow and stick with following their videos only instead of confusing yourself hoping from one to another. If you're in need of some new make up anyway, then getting yourself down to a makeup counter for a '"free" makeover which is redeemable off products purchased after then this could be a great learning tool for you too.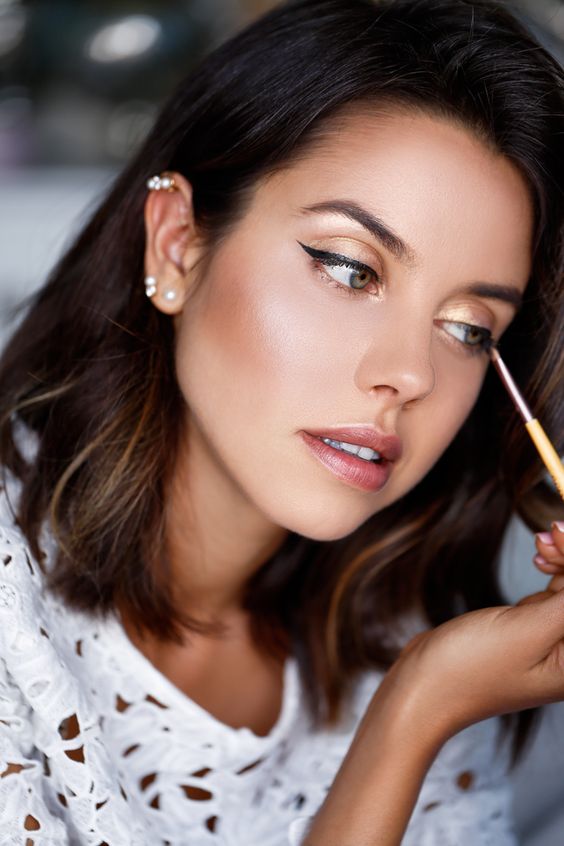 Image Source: Kate La Vie and Viva Luxury
If you really don't have the budget at all for a wedding hairstylist or make up artist I would strongly advise that you don't scrimp on costs or forego a hair or make up trial unless you are absolutely sure that they will do a great job for you on your wedding day. Tension will be running higher that normal on your wedding morning and time will be precious so you do not want any nasty surprises or added stress of trying to rectify a bad hair or makeup situation! You could be better off just doing it yourself if you've practised enough - that way you will know exactly what you are doing and what to expect.
So there are just a few of my tips for keeping wedding costs lower on the beauty side of things. As for tanning, there are lots of self tanning products out there - I particular like the Ambre Soleil or L'oreal with their mist versions and be sure to get yourself a mitt to blend as well. They will be cheaper than a salon spray tan, so grab yourself one of those well in advance of the wedding and practice applying it. Remember, practice makes perfect!"
To have Camilla and her team look after your hair and make up on your big day, you can enquire here.