Wedding Budget 101: How much should a wedding cake cost?
---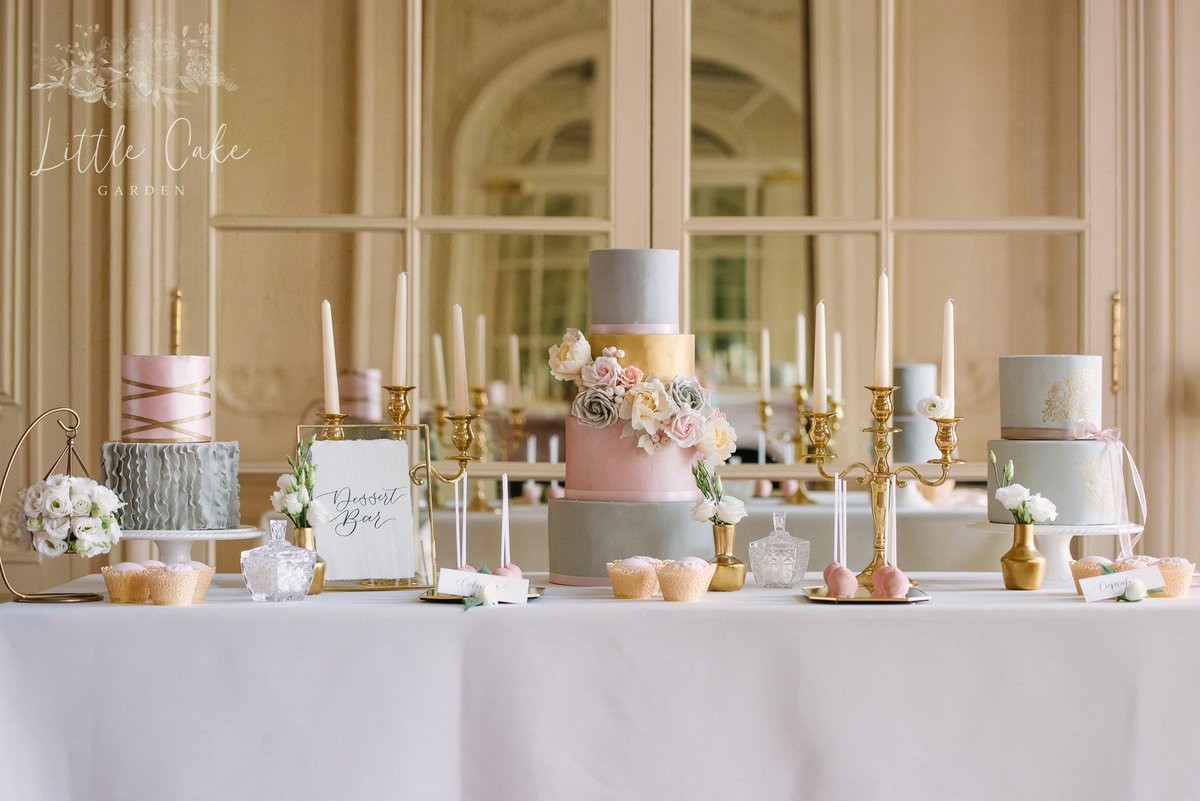 It's safe to say that there's a few things that are pretty vital when it comes to planning a wedding. The wedding cake is one of these things. Whether you're planning on a traditional cake, a modern alternative, or even lots of little ones, there's quite a few things that go into the costs of getting your dream wedding cake. Don't worry though, Wedding Planner has come to the rescue! Just for you, we've listed all the things you need to expect to pay for when it comes to your wedding cake…
1) When thinking about costs for your wedding cake, it's important to consider your budget and then to find suitable providers. On average, two tier wedding cakes tend to cost around the figure of £350 and a three tier around £550. High street brands like Marks & Spencer's have wedding cakes of high quality available at around this price range. Luxury providers, such as Rosalind Millar, offer stunning arrays of designer cakes with prices often starting over £1500.
2) The size of the cake is also an element to consider when it comes to wedding cake costs. Cake pricing is quite often established by the price of each individual slice that the cake can provide. Therefore, the bigger the cake the higher the price will be! If you're looking to save money why not go for a smaller cake and half portions? With slices of cake often abandoned half eaten, this well-loved tip could prove very cost and waste friendly.
3) Dependant on your cake bakers range of techniques and skills, the design of the cake can also determine some of the costs. For example, Geode and Topsy Turvy cake designs require skill and extra time; two factors that will almost definitely increase the price of the overall cake.
4) Once you've picked a baker and a type of cake, it's time to choose the decorations and extra add ons. Consider the type of icing and colours that will be used as these both can impact costs; marzipan and royal icing are the most expensive and buttercream is the least. Likewise, consider how intricate the decorations will be. If the baker is going to have to spend a few days fine piping your design of choice then odds are that will be factored into the overall price.
5) Leading on and tying into decorations is the potential use of fresh flowers on your wedding cake. Fresh flowers can add extra elegance and beauty to your wedding cake. However, make sure you get them from a good provider, that they are clean, and that they are edible (you don't have to eat them but it's a good idea not to put anything poisonous on your cake just in case.) Fresh flowers for wedding cakes can start at around £10 for a box of 100 miniature flowers and reaching around £50 for boxes of 40+ larger flowers. Prices will vary depending on the provider.
6) Wedding Cake toppers have been a feature of wedding cakes for well over 150 years; even Queen Victoria and Prince Albert had one. However, it wasn't until the 1950's that this trend shifted from being a status symbol to becoming a wedding cake must have for all. This is not to say that all couples must have one as it's totally up to the couple whether or not to include a miniature couple or design on top of the cake. However, if you do wish to do so then here's what you need to know! Online, wedding cake toppers start at around £10 and tend to range up to around £60. Amazon, Etsy, and Confetti are great online suppliers of reasonably priced toppers. If you're after a personalised wedding cake topper then suppliers usually price around £30 and upwards.
7) Once you've picked out your dream wedding cake then you're probably going to want to show it off! Cake stands are a great way to elevate your cake and give it priority. They are also wonderful ways of accentuating the design or any special features on the cake. Basic wedding cake stands start at around £6-15 with M&S, John Lewis, and Amazon being fab providers. More extravagant designs tend to start around £30 and can be as expensive as over £100. Providers of these types of cake stands include Etsy and Cake-Stuff.
8) The alternatives! Traditional tiered wedding cakes are certainly not your only option for your cake or sweet treat and if you choose to do something different then that will almost definitely lower or increase the costs. Cupcakes, doughnuts, cookies, and profiteroles are all different wedding cake alternatives (and ones that are often cheaper too). They can be stacked and even have toppers placed on them! Don't feel like you have to go with the status quo, your wedding cake or cakes or treats are completely your choice!
9) Finally, transportation! Unless you or someone you know will be transporting the cake to the wedding, make sure the necessary arrangements are made so that your cake arrives safely on the big day. Delivery charges will vary per courier and will vary depending on how far the cake needs to travel.