V-DUB Rides | Supplier Spotlight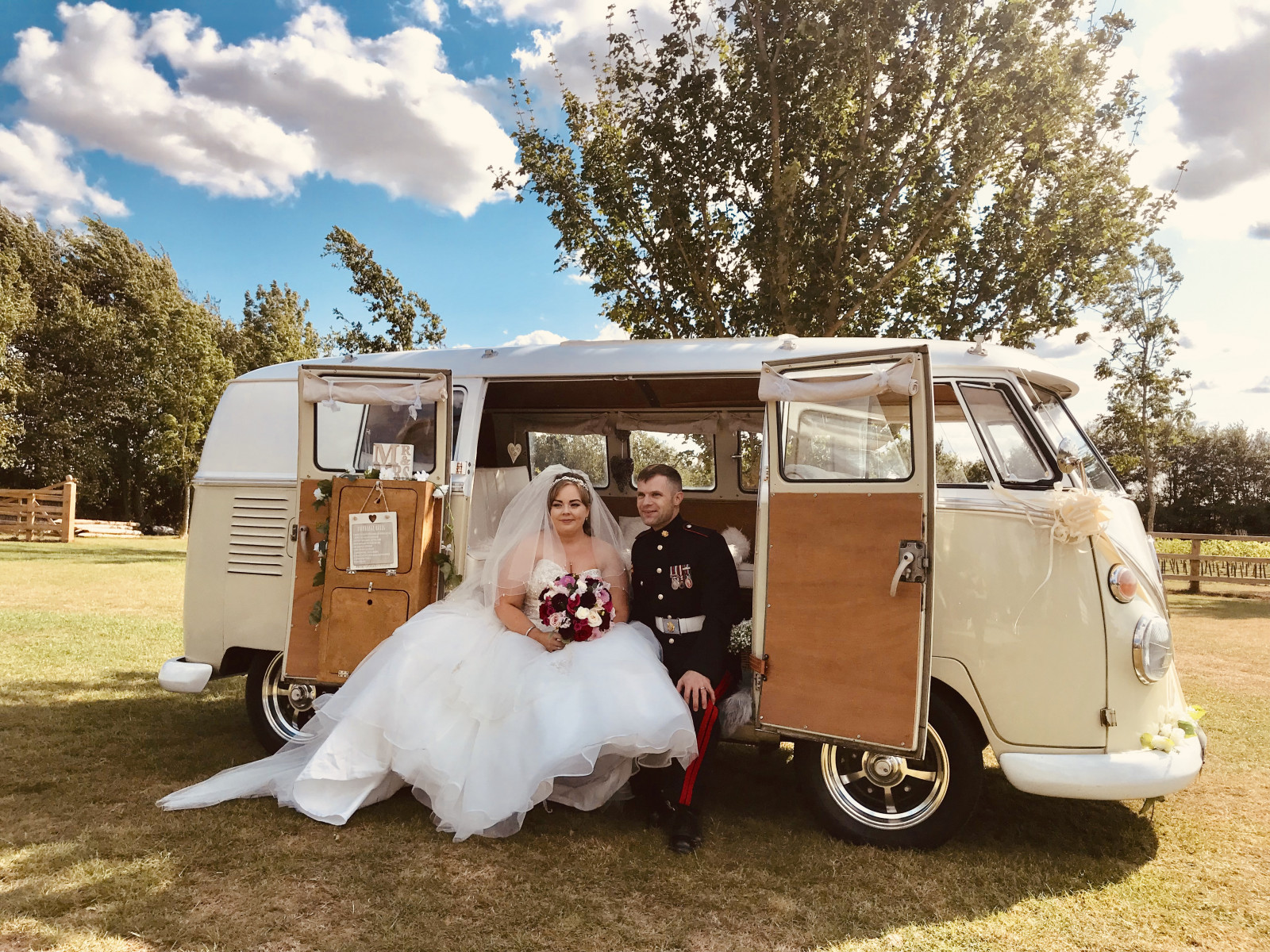 Wedding transport can often be left to the last minute. It may just be that you're actually spending more time than you think travelling to and from venues so making sure that you enjoy it and make the experience memorable is key! Here to give us all a bit more insight into wedding transport are
V-DUB rides:
Introduce yourself, and your vehicles, how did you get into transporting wedding couples?
"I'm Hayley, married with 2 teenagers, a cockapoo & 2 cats & we live in Chelmsford. I'm lucky to own a 1971 Classic VW Beetle Karmann cabriolet called 'Billy Lovebug' & a 1962 VW Split screen Camper van called 'Lyla Lovebus' both of which I use for my wedding business 'V-DUB Rides'.
After I left Top Gear Magazine to start a family 16 years ago I was itching to work part time & have always had a love for motoring, driving and cars in general. My husband Nick was heavily into the V-DUB scene & had owned a few classic VW's in the past and present. Anyway the idea struck to use he's bus for taking bride & grooms to their weddings, however a stern no was the answer…. He following week I had found a beautiful beetle, applied for a business loan and the rest is history. 13 years later & I now have the camper too & hundreds of weddings under my belt. I can't think of any other job I would rather do & love making people happy & so excited to be in the VW's on their special day :-))) The comments and reviews I receive are simply amazing and make it all worth while."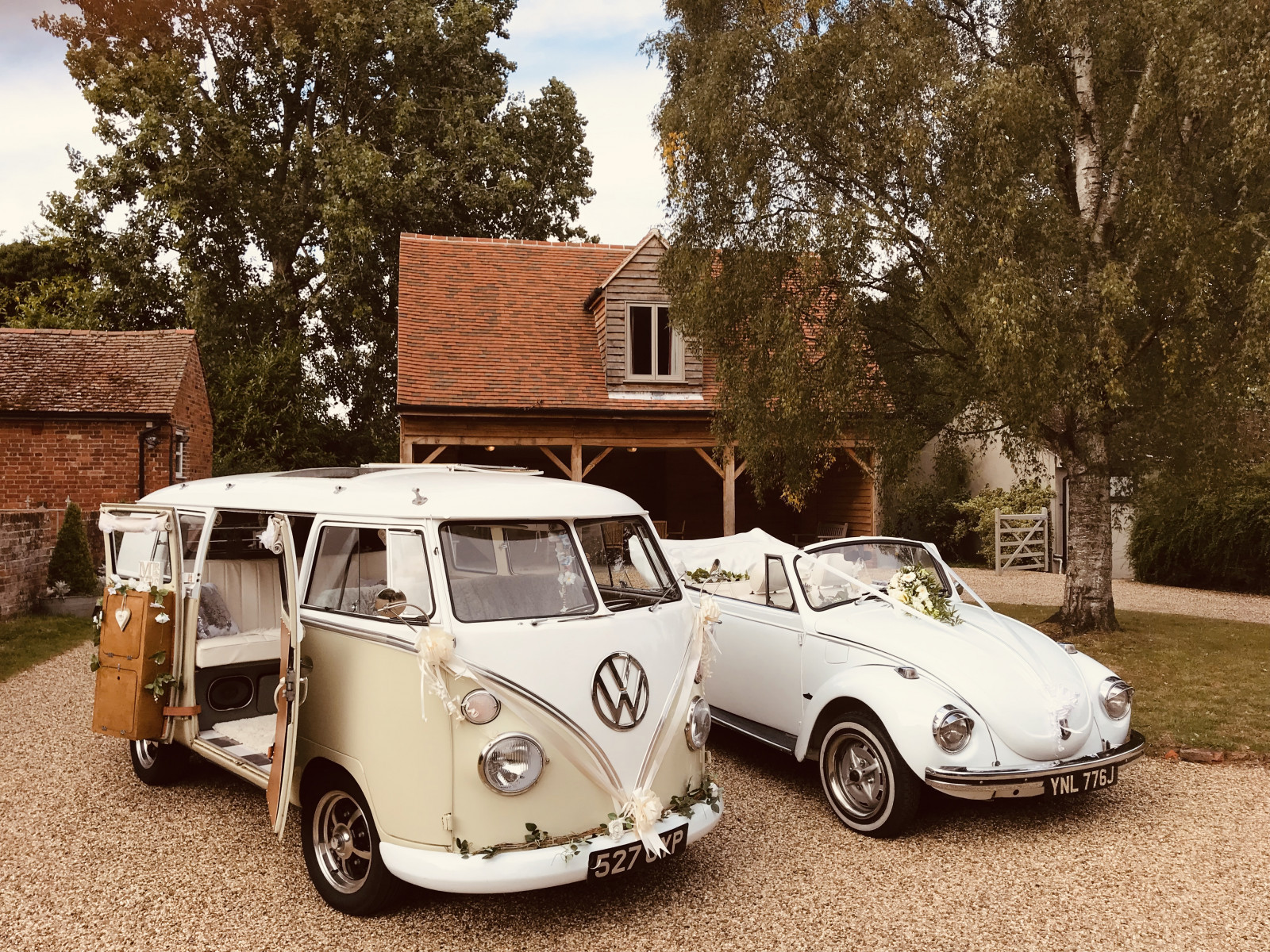 What makes your VW Beetle and VW Campervan stand out from others?
"My VW's are not only in pristine condition but they are also cute & quirky. Billy Lovebug is a rare flat screen 71 in stunning white with cheeky eyelids. I've not seen any other wedding Beetle quote like Billy. Lyla Lovebus is also very cool & has a secret hatch for those extra special pictures. She seats 6 comfortably as she has no camping equipment on board & is purely for weddings. They compliment each other perfectly & can be used separate or together for multiple trips too."
If you could drive any celebrity couple to their wedding, past or present, who's would it be and why?
"It would have to be Liam Gallagher & his fiancee although I would be very jealous ha ha.
I have actually taken a very lovely celebrity bride to her wedding - The one and only 'I'm a celebrity get me outta here' Victoria Derbyshire' who was so lovely, looked gorgeous & she had her sons with her too. I then took her & her husband and boys back to their wonderful home where they celebrated there."
Any plans for your existing vehicles and are you looking to add more to the family?
"No plans for any more VW's at the moment unless I win the lottery however I do have 2 other beetles, a T25, a Beach buggy & a Wizard on my website - all belong to other friends & are available for weddings."
Are you running any special offers / discounts for couples?