V-DUB Rides
The Basics
---
Types of transport offered:
Vintage/Classic Cars, Buses
Details of the fleet:
Volkswagen Beetle and campervan/bus
Where are you based?
chelmsford essex
Is there a minimal rental time?
3-4 hours but will extend
How far in advance do I need to book?
NA
Do you offer any additional services?
yes my service is exceptional as I go above and beyond to make your day even more special. I play your favourite tunes, position the cars to your best advantage for photography, provide drinks and sweets and a smile
What forms of payment do you accept?
Cheque, Cash, Bank Transfer, PayPal
About
VW Chauffeur drive classic Wedding car service VW Campervan and Beetle cabriolet
Arrive at your wedding in style but with a quirky touch and a relaxed feel with V-DUB Rides, a unique VW Wedding car service. Billy Lovebug our gorgous 1971 classic triple white VW Beetle Cabriolet is sure to turn heads and make you smile on your journey We also have 'Lyla Lovebus' a 1962 Split screen camper in white/cream, she seats 6-7 so ideal for your bridesmaids or groomsmen! We will drive you to your ceremony and reception with our friendly professional chauffers. We provide a fully insured service including Ribbons & Bows in your colour choice, sunshine, smiles and music of your choice to make it a truly memorable drive!
We also have several other wehicles that are an option for you! We have Betty Boo & Elodie also stunning triple white beetle cabriolets, Rocky Blu a super cool beach buggy
If you'd like to hear more about our VW's then do get in touch because we would love to hear from you!

Find Us
Reviews

13
Leave feedback

Gaynor Staggs
I hired Billy the beetle to get me to the church on my wedding day, I loved the car and the service from Hayley was great, she made our car journey to and from the church fun and romantic and stopped in our local woods so we could capture so special photos.


Geoff Butcher
Our daughter was married toward the end of last year at Little Channels and chose Billy (the Beetle) and Lyla (the Camper Van) to get us there. Billy and Lyla are both full of charm and character which was what we wanted. V Dub rides were a pleasure to deal with, efficient and very friendly. It all added to a memorable and lovely day. Highly recommended.


Julia Payne
Had a wonderful experience on our wedding day, Hayley was so friendly and the camper van looked beautiful with drinks and sweets inside! This added a really fun element to our day and we absolutely loved it


Clare Rogers
I would highly recommend Hayley and VDub rides to anyone, what a brilliant addition to our big day and Hayley is so friendly and helpful. We had the lovely VW camper named Lyla, as seasoned campers ourselves she was the perfect addition as a suprise ride for the bridesmaids! She looks beautiful in photos and such fun for the girls to ride in. Hayley made their journey great fun hooting to passers by and playing good music, she even took some lovely photos for us on her phone and sent them the next day which was so nice to have- Thank you Vdub! Xxx


Cheryl & Michael
Hayley has now done two weddings for our family. She is a vivacious and fun lady and both times we have been delighted with the service.
Hayley made the day so much fun and is extremely accommodating throughout. She made the journeys fun and such a great part of the day. The service is professional, the car and van are beautiful and I would definitely recommend to any other brides to be. A fantastic service, with your wishes and requirements at the top of the list which makes the day so memorable and stress free.
Great value too. If you want a fun day, you will be delighted with the results. Thank you Hayley..

Bri Ev

What can we say about Billy and Hayley?
The car is brilliant and a real eye catcher but what makes it so special is Hayley and her attitude.
She is fun, friendly, warm and enthusiastic. She makes the trip special and has a great sense of humour.
One of the people at the wedding, and they are getting married in 2022 have already said they will book Hayley.
Cannot thank her enough and my daughter and now husband loved every minute.
Hayley also takes awesome photos.
Cannot recommend highly enough: you will not be disappointed as Hayley goes the extra mile.
Thank you Hayley and Billy for making the day extra special.

Nicola O'Shea
Hayley at V Dub Rides was amazing from start to finsh. Very professional and was able to answer all questions quickly. The car was decorated beautifully and Hayley really put us at ease.
Would totally recommend. Thank you Hayley for helping our special day go so well. Xx

Karen Capener
Thank you so much for making our wedding extra special!! What a fabulous camper....really loved arriving in style like that....you were amazing with guests as well and they all loved it! Thank you so much xx


Wendy Stubbington
Can't thank v dub rides enough for the campervan on our wedding day. It was a surprise for my now husband and he loved it. So friendly and nothing to much trouble. The photos were fantastic with the campervan in the back. Fully recommend


Victoria Derbyshire
We hired the stunning retro campervan, Lyla, to take me and my two boys (who walked me down the aisle) to the church and back again after Mark and I got married. Lyla was divine and Hayley as our driver was lovely, fun, warm, and upbeat. Lyla was beautiful, quirky, different and very stylish. We didn't want to the conventional kind of wedding car and Hayley driving us in Lyla was absolutely perfect. THANK YOU HAYLEY! We loved you and Lyla.


Holly White
We would just like to say a massive thank you to Hayley and her beautiful Beetle for making all of my wedding dreams come true! I'd always wanted a vintage VW Beetle as my wedding car since I was a little girl and after searching high and low I came across V Dub Rides. From the first email Hayley was friendly, kind and so helpful. She arranged for us to view the car at another wedding first to make sure we were happy (which I knew I would be anyway!) And then we booked them for our special day. The Beetle is gorgeous, a real asset to any vintage/rustic barn wedding like our own. It certainly got a lot of attention! On the day Hayley was so lovely to be around, happy, lighthearted and fun. But also her professionalism was spot on and she made sure we were all there on time! The car was my dream, but we were so lucky to get our dream chauffeur along with it

Kirsten McMillan
We had an amazing day with Billy and lyla for our wedding. Riding to the church in Billy chatting and laughing with my dad is such an amazing memory/ Also dancing to music with the top down with the hubby to the Venue <3 Lyla being so comfy my children slept in her! You made our day beautiful <3 Hayley is so beautifully bonkers that the kids loved the fact she tooted Lyla's unique horn all the way through Old Leigh and southend. Amazingly unique and vintage way to make it to your big day!


Laura Studd
Massive thank you to Hayley and her beautiful VW campervan, it added such a special and fun element to our day! Hayley was fabulous and really made us feel relaxed and excited on the way to the venue. We also went for a quick spin after the ceremony which was a lovely idea. The van was perfect, it came equipped with comfy cushions and fans which helped on a hot day! Thank you so much, perfect service and a wonderful idea.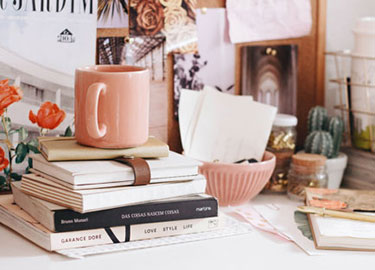 Your free account will also enable you to:

Easily manage and securely book your suppliers

Stay on top of wedding planning with our intuitive checklist

Keep an eye on spend with our budget tracker

Create and track your wedding guestlist

Plan your wedding on the go with our mobile app, downloadable via the App Store or Google Play
Thanks for your enquiry! You'll hear back shortly.
Couples interested in V-DUB Rides also sent enquiries to the suppliers below too. You can simply send the same enquiry to them in one click.
MC Wedding Cars
13

MC Wedding Cars is a family owned and operated business providing uniq...
Wedding Cars For Hire
13

At Wedding Cars For Hire we want to make sure your special day runs sm...
Wedding-Car.co.uk
13

We have beautiful genuine 1920's and 30's Vintage and 1940's Classic a...
MC Wedding Cars
13

MC Wedding Cars is a family owned and operated business providing uniq...
Wedding Cars For Hire
13

At Wedding Cars For Hire we want to make sure your special day runs sm...
Wedding-Car.co.uk
13

We have beautiful genuine 1920's and 30's Vintage and 1940's Classic a...
Are you sure?
If you don't ask, you'll never know...
Continue to chat
Leave
Is this supplier not for you?
Explore other suppliers.
Sign up to our free planning tools today to save suppliers