Valentine's Day - The Perfect Favours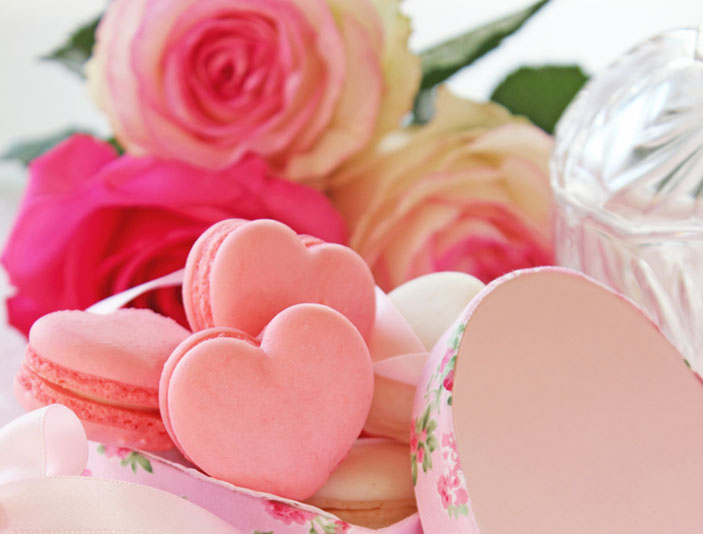 A huge congratulation goes out this month to all the lucky couples who not only tied the knot on Valentine's Day this year but also to those getting a surprise engagement too! It has to be said that the 14th February is the most romantic day of the year for millions of couples across the world and for those planning their wedding day celebrations to fall on this momentous day of romance, wedding preparations seem to be well under way.

And so, the flurry of excitement that is now encapsulating many newly engaged couples eager to begin planning their Valentine's Day weddings brings with it a plethora of ideas on styles and designs for flower arrangements, the wedding dress, bridesmaids dresses, venue decorations and much more. Amongst which, will definitely be the style and type of wedding favours you may wish to consider using. As you may know, wedding favours are the tradition gift presented to guests as a reminder of the special day and contain a selection of sweets or traditionally sugared almonds.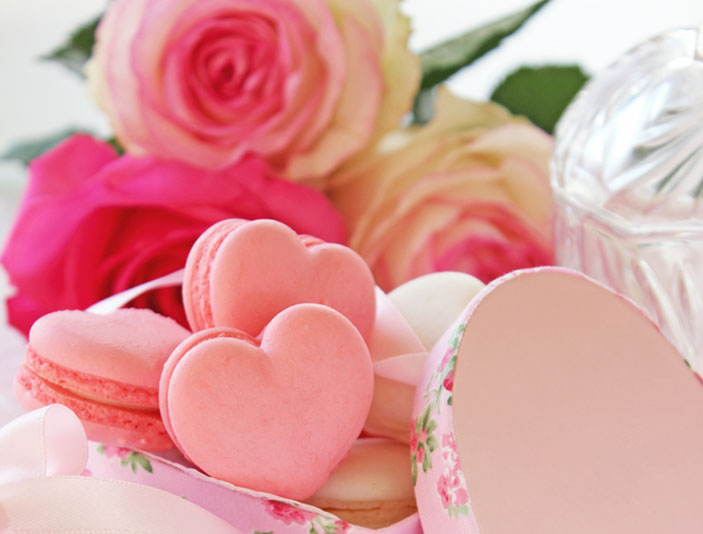 If you're planning your wedding day to match the Valentine's Day theme, there are many important factors to take into consideration, as is with planning a wedding ceremony at any other part of the year. Of course the main features relating to the Valentine's Day theme are the colours associated with February 14th, incorporating reds with accents of white as the main choice for many making their wedding plans.

There is so much inspiration available online when gathering ideas for really great wedding favours for your Valentine's Day wedding. Take the sweet, traditional and very beautiful tulle bomboniere favours featuring delicate fabric red roses against red and ivory tulle netting for example as the perfect choice for that special reminder. Or perhaps stunning favours styled in a selection of contemporary box designs, adorned with satin fabric ribbons, tantalizing flower arrangements, individually personalised to your tastes if so desired?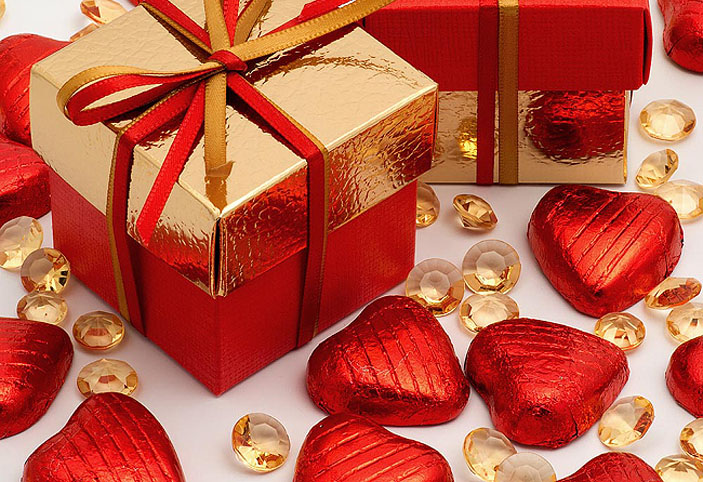 These examples and more are all available easily through industry professionals, dedicated to presenting you with the best finishing touches; not just with wedding favours but also with everything you could possibly need to celebrate the Valentine's wedding theme. Combined with style and aesthetics that can blend seamlessly together, purchases such as table crystals, place cards and card holders, together with many more table decorations can all be sourced; allowing couples to have full reign of how their reception and entire day will look.

With a little guidance and assistance you can easily achieve results that provide the ideal and excellent scene that pays tribute to one of the most romantic celebratory days within the calendar, whilst enabling your guests of all ages to be entertained; from choosing champagne flutes filled with blowing bubbles for children to wedding cameras for the adults (and children alike) to offer a range of unique perspectives on your wedding day celebrations!

Your choice of flowers, venue decor and all other aspects need to reflect you as a couple, and for anyone planning their wedding day for Valentine's Day 2015, there is an abundance of assistance and ideas available from many of the best wedding favour and decor companies in the business, there to assist you today and help create the perfect setting for your lovely wedding day happiness.