Trends Forecast: 2016 Groomswear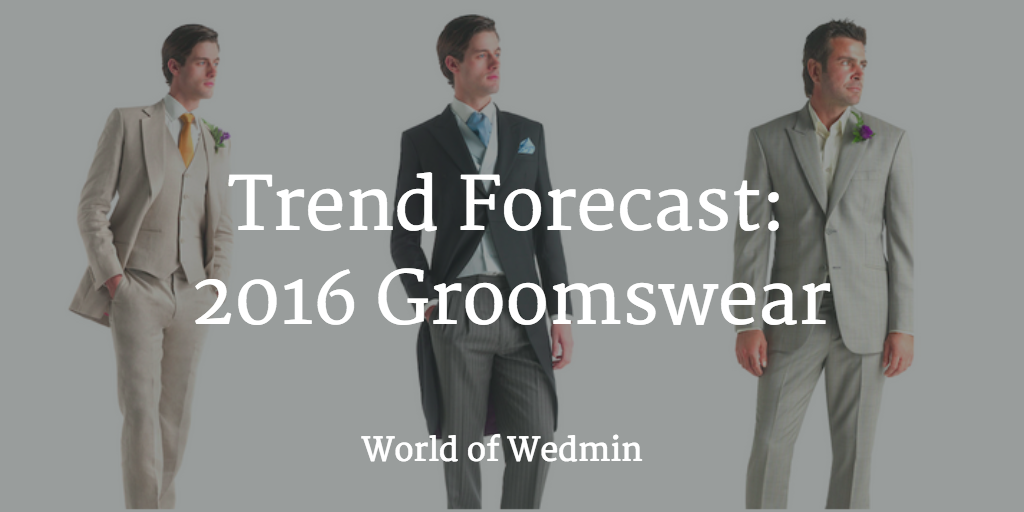 There is SO much more to wedding suits than you may initially think. A suit's a suit, right? WRONG! John from the wonderful A Suit That Fits is here to tell us all about the most stylish groomswear trends for the coming year. Ladies, this is one for your man to get his teeth into...
"When I was a child my Dad used to be one who would always say to me 'the suit maketh the man' and my Mum would therefore chip in with the follow-up quib along the lines of 'people can tell a lot about you from the clothes you put on your back'. As I kid, this was of little significance to me. Now, I know just how relevant and meaningful their pearls of wisdom were, and are, to me. The wealth of their words is even more crucial if you are a guy looking for the soulmate suit to go with your soulmate on your special day. And trends for next year are looking very promising."
"Firstly, your inspiration can be her eye-candy! Popular choices for grooms I've come across include beautifully lightweight navy herringbone in wool. A light or medium-weight cloth will be perfect for all seasons whether your big day be winter or summer. Petrol-blue and mohair navy cloths work a treat also, and the joy of this is you can really let your personality come into the look here – linings in burned orange, paisley orange or quartz really set a sharp and stylistic contrast, they look vibrant and very individual; or a maroon, violet or matching navy lining will give your suit a suave and mysterious edge that will set your bride-to-be's pulse racing!"
"For greys, puppy-tooth or check, maroon linings and accessories such as a cravat, pocket square or silk tie work fabulously if you opt for your suit to be made in a Prince of Wales design in medium-weight blended wool. For grey herringbone, sea-blue or sky-blue accessories compliment the suit and give it a very organic, crisp finish. Opting for the stitching on your button holes on your jacket front, lapels or cuffs to match your lining choice is also a very special extra detail. A client recently asked me if this was 'still-in', and I told him to put his mind at rest that many guys love this extra little feature. Even having the tacking done on your pocket edges around your trousers looks sharp."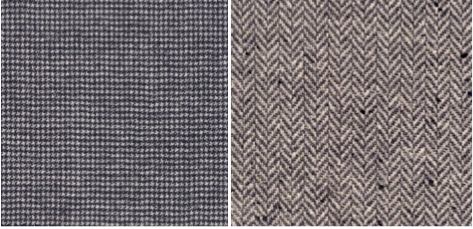 "Other final touches that will set the groom apart are braces, a contrast sock to really show your personality, rolled-up sleeves, a slightly looser tie knot or a watch chain tucked into one of your waistcoat pockets. Which a variety of choices, cloths, linings and personal touches, you can build a bespoke outfit guaranteed to get you to the church on time."
About the author...
Hi there, I'm John and I'm the manager of the Manchester studio. Born-and-bred in the North-West, I grew up with a love and need to celebrate and express myself through the medium of dress. I also observed how gents have a very individual way of dressing for the occasion in each city, making every destination unique. After achieving my BA with Honours at LJMU in 2008 for Fashion and Textiles, which involved me building menswear collections and learning the process of construction, I worked for Arcadia and Selfridges, as well as continuing my journey as a dressmaker with boutiques and collectives, carving a niche for myself in sales, management, customer service and styling.