5 Ways To Add POP To Your Wedding Stationery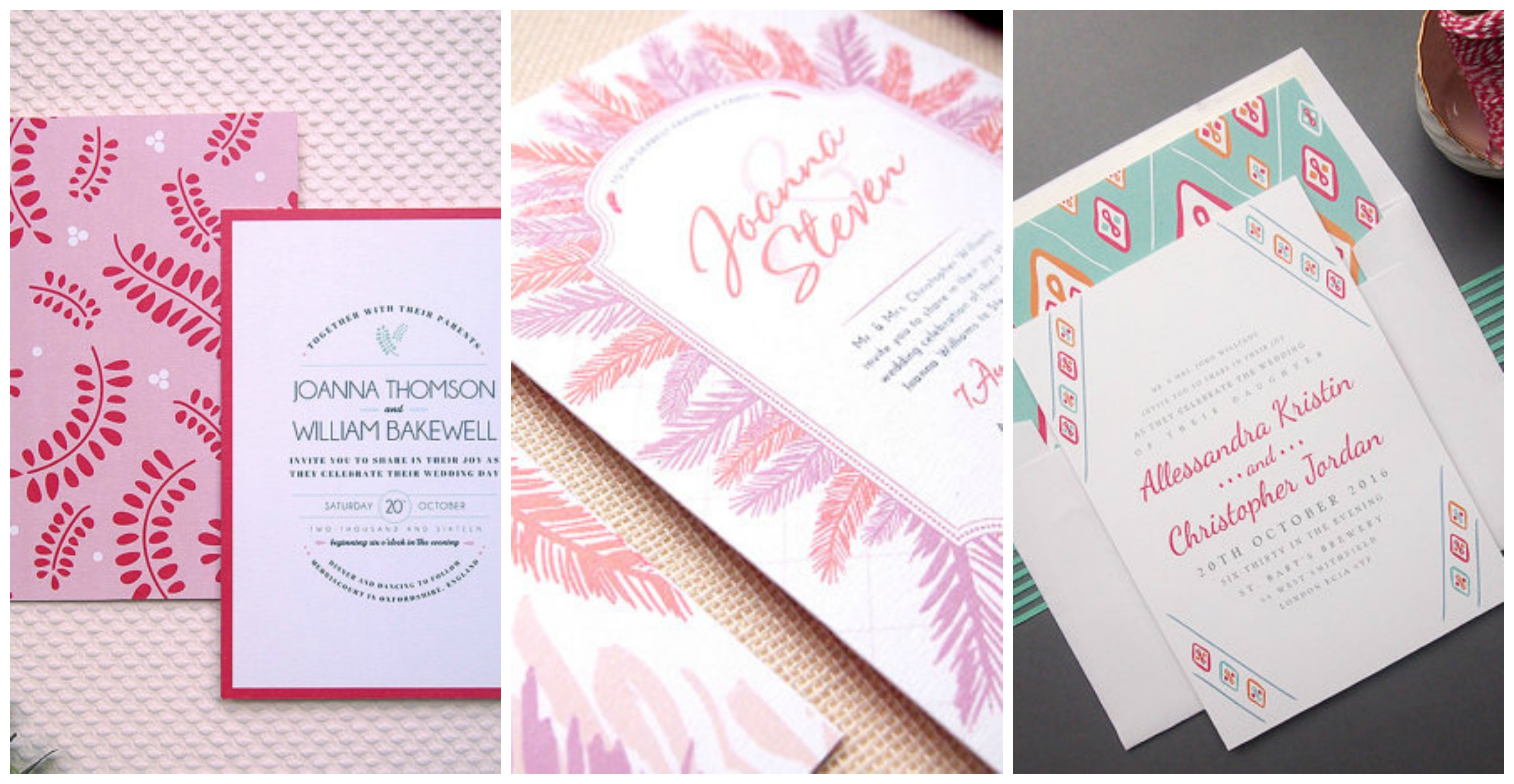 Your wedding invitation suite is your first opportunity to set the tone for your wedding day amongst your guests. It's a chance to invite them to imagine how the day may look and feel, and show your personalities. It's also a great way to show your invitees how much you value their attendance, through the thought and effort which goes into creating such beautiful stationery.
Today on the blog we have the wonderful Jen, from Jennifer's Papers, showing us some of her favourite ways to ensure your wedding stationery has that POP you so desire...
1. Look to the back
If you want to keep the front of your invitation clean and simple, give your guests something else to look at when they flip it over with a lovely pattern or even a quote that complements your suite.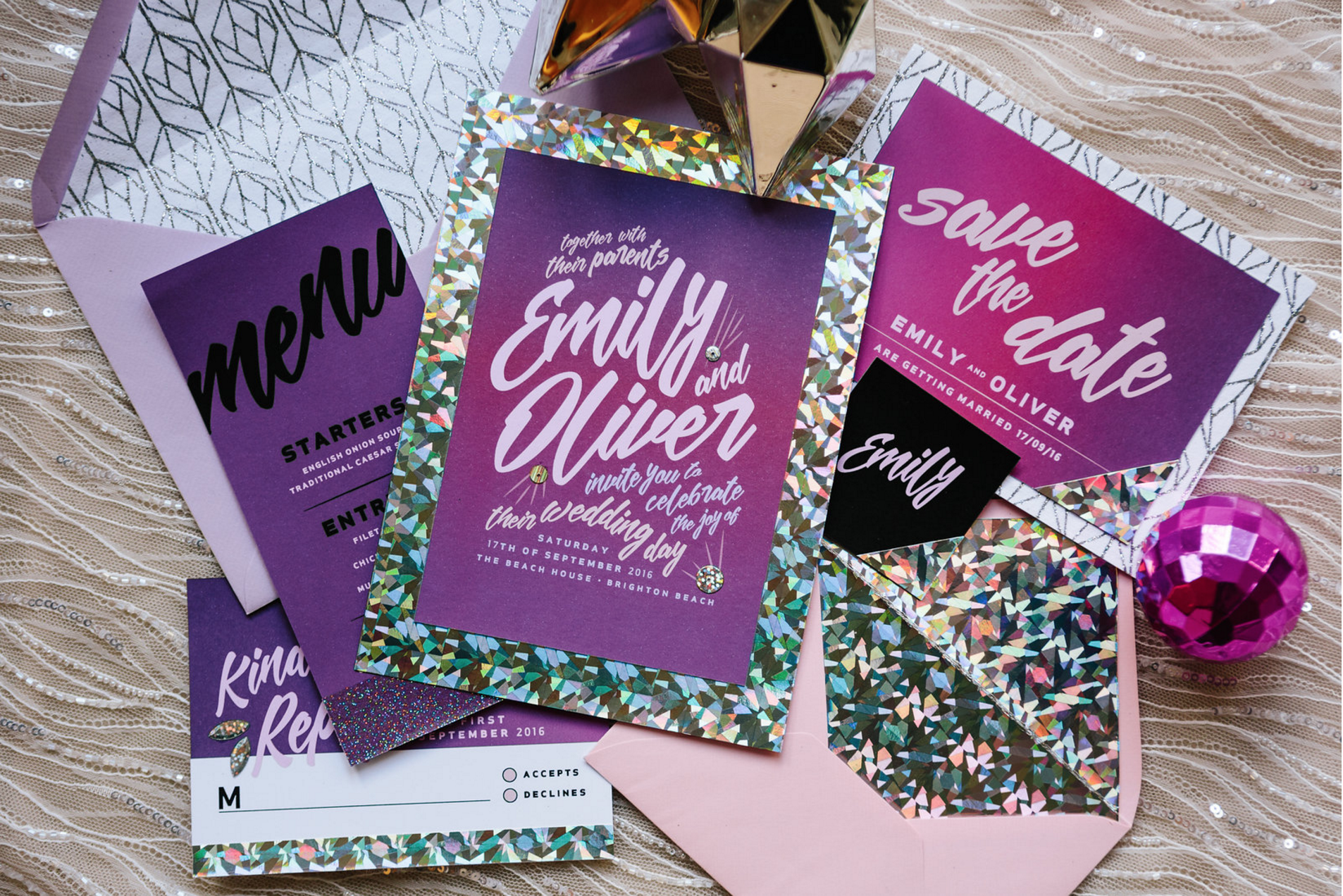 2. Line those envelopes
Whether it's a shimmery gold or a peppy pattern, an envelope liner is a great way to surprise and delight your guests. You can choose to line the mailing envelope and/or the reply envelope.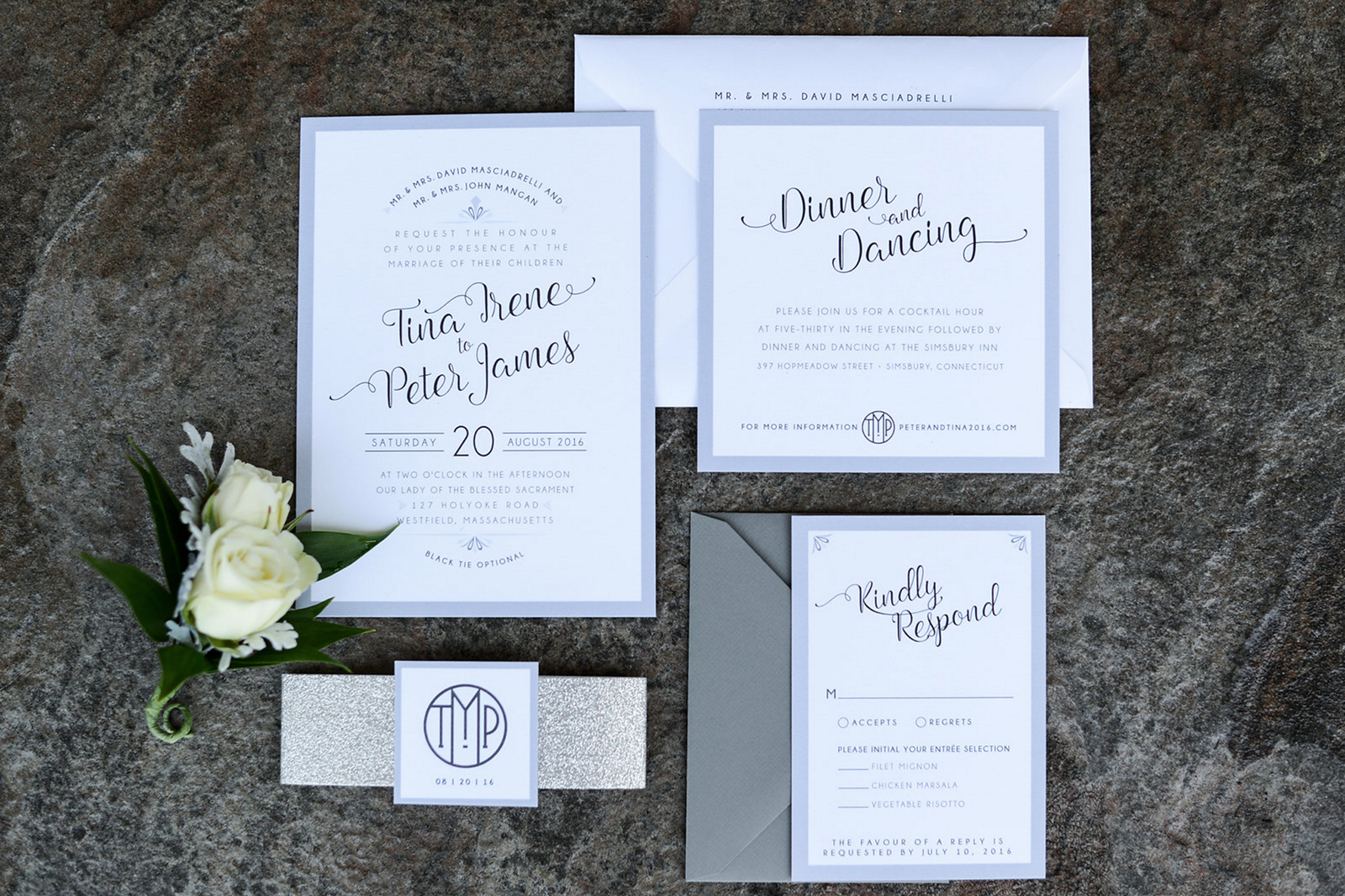 3. Wrap it up with a belly band
When you have more than a few items that need to go into your envelope why not keep them nice and neat with a belly band. To add even more flair layer it with a topper.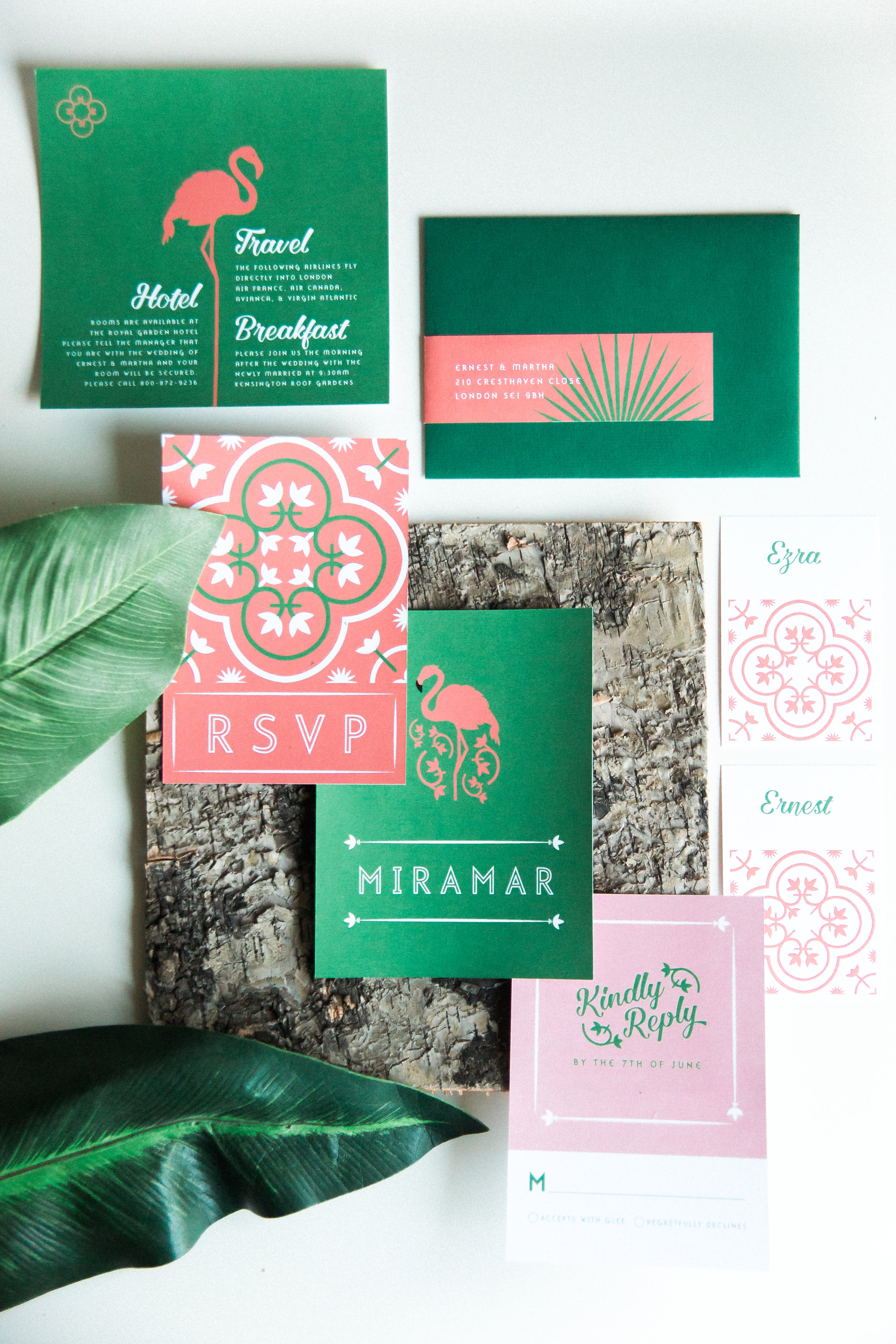 4. Use a wrap label on your reply envelopes
Though you can print on most envelopes, if you choose to have a darker reply envelope then you might not be able to. Go for a wrap label to make sure you can print your addresses. And don't stop there – take advantage of the whole label and add a little graphic element or pattern, too.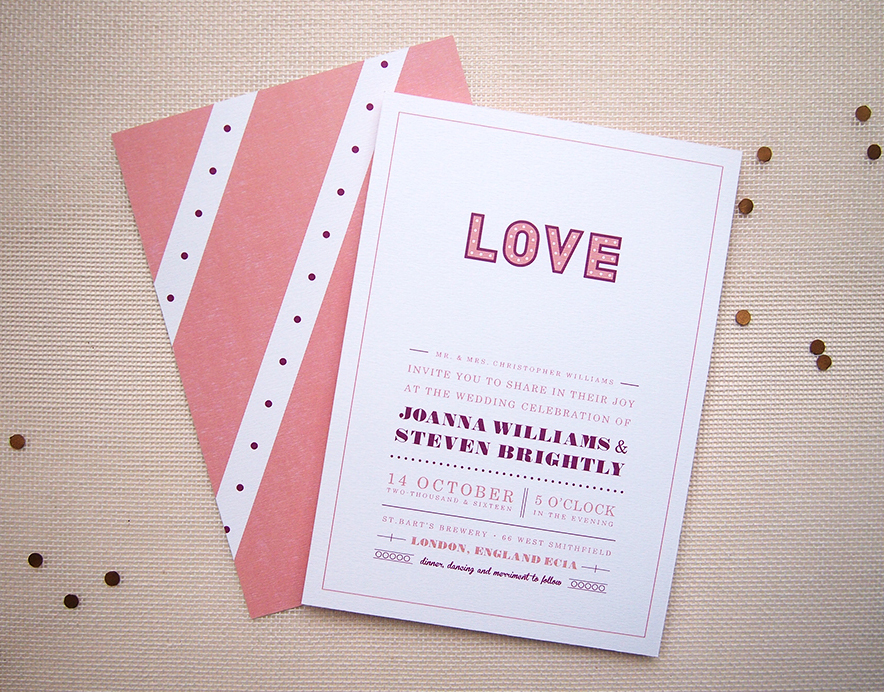 5. Go graphic
Be punchy with one word on your invitation. Your names can be top billing below but maybe add something else like "LOVE" or "JOIN" or "CELEBRATE" to set the mood of your wedding.
You can get in touch with Jen to discuss your wedding stationery requirements and order your wedding stationery here.