Tips for Choosing a Lab-Grown Diamond Engagement Ring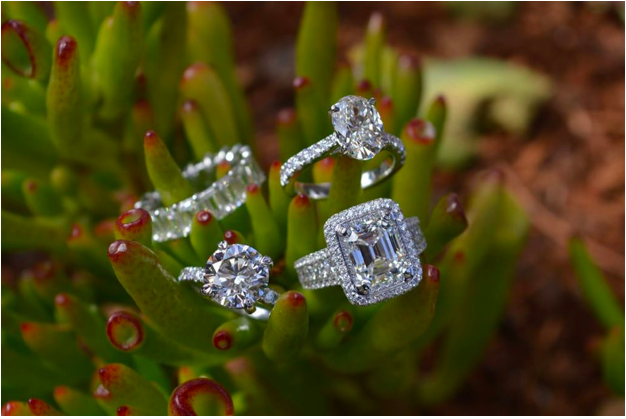 Lab-grown diamond engagement rings are an excellent alternative to traditionally mined diamond rings, which have been a choice for most people looking to propose to their partners. Despite the surge in popularity, most people still don't know about them.
What is a lab grown diamond? Well, these are diamonds grown in the lab from the same carbon that makes earth-mined diamonds. They are affordable, eco-friendly, and bring along the beauty and elegance of mined diamonds. When searching for the right lab-grown engagement diamond ring, keep the following factors in mind to find one that lasts a lifetime:
1. Learn More About Lab-Grown Diamonds
You should research extensively to ascertain that you are buying a legitimate lab-created diamond. Fake dealers provide misleading information, while others retail diamond simulants, making it confusing for someone looking for a lifetime gift.
Fortunately, lab-grown diamonds often have a grading report from reputable labs, such as EGL, GIA, or IGI. Before purchasing, ensure that you check the grading report with a seal of authenticity. Another way to differentiate real lab-grown diamonds from fake diamonds is the price.
Ideally, lab-grown diamond rings should cost 40% less than earth-mined diamonds. If your dealer is offering the diamond ring at a cost less than the expected market value, it might not be the real thing.
2. Understand the Engagement Ring Styles
As you approach the wedding, most selections should be influenced by your partner's personality and style. You should consider your partner's taste when choosing the shape and style of your engagement ring. Traditionally, brides expected a simple, single, round stone set.
However, based on assessments of your partner, a dainty marquise or bold cut stone may be ideal for your partner. Understanding your partner's style and preference comes in handy in finding the perfect engagement ring. Feel free to seek advice from friends, family, and colleagues.
3. Find Out the Available Sizes and Shapes
Besides being affordable and eco-friendly, the other major benefit of lab-grown diamond rings is their availability in various sizes and shapes. Whether you want a massive rock that draws attention or needs something discreet, you can find your preferred engagement ring.
Lab-grown diamonds are typically available in different sizes, ranging from 0.5 carats to 10 carats and more. They are also available in traditional diamond shapes and unique shapes, making them perfect for such special functions.
4. Understand the 4 C's
The engagement ring's cut, color, clarity, and carat size are primary determinants of its visual presence. The 4 C's are an important consideration, whether you are shopping for an earthly mined or lab-grown engagement ring. Like your journey of love, lab-grown diamond engagement rings provide a perfect balance of elements.
Cut – The shape and cut of diamond rings have different meanings. The cut of the diamond ring indicates the proportions. It determines the effects of diamond rings' interaction with light.
Color – This indicates if the diamond ring has or lacks color. The importance of color varies depending on the ring style.
Clarity – This refers to the quality and purity of the diamond ring. It accounts for the blemishes and inclusions in the stone.
Carat – Used as a measure of the size of the stone based on its weight.
While learning about these features, you should use the grading report certificate as your guide. The certificate highlights all the grades awarded to the 4C's. For large engagement rings, the report also highlights the inclusion visible on the diamond ring. You can counter check this information using notes from the diamond grader.
Despite the importance of the 4C's, you will note that the grades are different for all diamonds because of their unique features. If budget is a key factor, go for low clarity grade, as most inclusions (which influence the ring price) cannot be seen by the naked eye.
5. Make it Special
If you can't afford a custom-designed lab-grown engagement ring, you can request custom modifications to create a special engagement ring. You can request your jeweler if they can change the prongs' style, the shape of the center stone, or add diamonds to the band. You can even include a hidden gem to make it unique.
6. Work Within Your Budget
Lab-grown diamond engagement rings are affordable compared to mined diamond rings. You can easily get the best engagement ring for your buck. Depending on your budget, you can upgrade the color, cut, clarity, and carat or order a custom design for her dream engagement ring.
Endnote
Choosing an engagement ring is an exciting yet overwhelming process. However, you should take your time and research extensively to find the best possible ring. Like the wedding ring, your partner will be wearing it for the rest of her life. Opting for lab-grown diamond engagement rings is a great option.