Perfecting Bridal Brows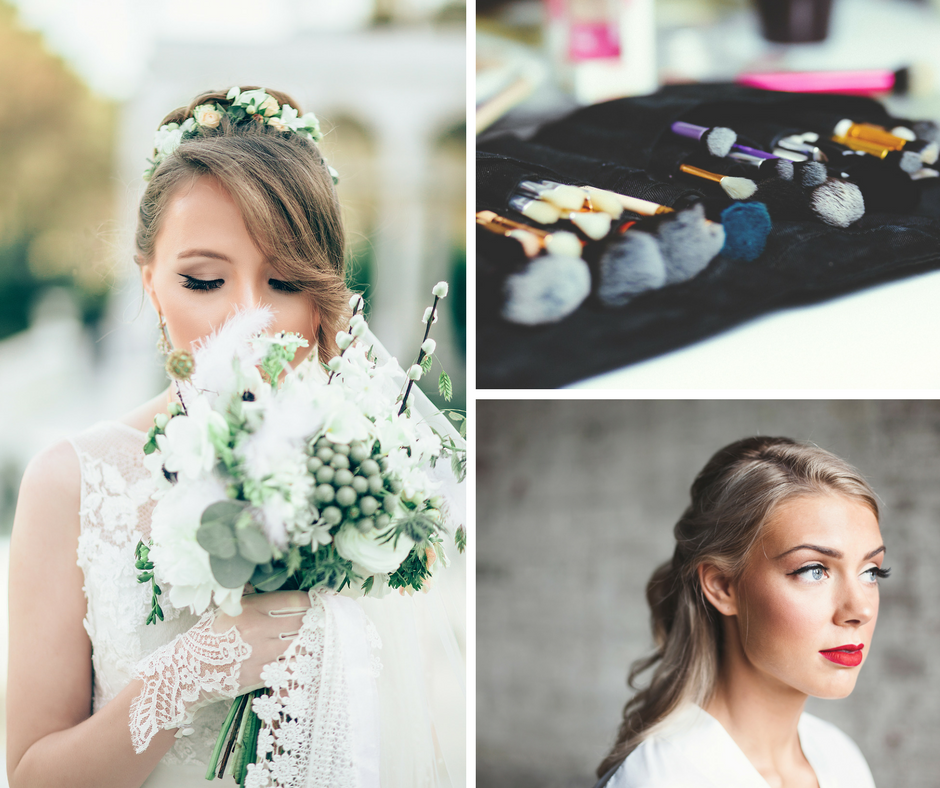 Brows can be the source of much confusion, so much so that a lot of people don't bother addressing them at all! Now, don't get me wrong, I understand your frustration at trying to do them correctly, but I can't stress enough how much of a difference a well defined brow can make to your overall look.
Makeup or no makeup - if your "brows are on point" you already look so much more put together and the best thing is, it's actually super easy to do if you don't over complicate it! Your eyebrows frame your face and are definitely not to be left out of your beauty regime - trust me!
As the saying goes (and this always raises a chuckle with my clients) "Your eyebrows should look like sisters not twins."
No one's face is perfectly symmetrical - if it was then we'd look a little odd. And when it comes to brows, we've always got that one that misbehaves - like having one that is perfectly full and arched… and the other a little straggly and straight!
There are so many different products on the market from gels and waxes to powders and pencils… but before we delve into these, let's look into the pruning and treatment you can do in the run up to your wedding day.
My preferred method (and it has been for many years now) is threading. Of course there are other methods such as tweezing, sugaring and waxing but I find threading is the one that gets the best shape and also lasts the longest. Once upon a time I used to wax my brows, as due to having so many little fair hairs, tweezing never gave a clean finish. I found that with using wax, however, it was difficult to get precision and a lasting finish. Then threading entered my life and it was a game changer!
So, back to you and your wedding day… what can you do in preparation so that your brows are in the best shape possible for the big day?
Well, if you are new to brow maintenance then I would recommend you start the journey to brow perfection ASAP but 3-5 months prior should be enough time to put the groundwork in that will pay off.
Step 1: LET THEM GROW (and for those of you that are partial to a bit of tweezer action, this may be a hard step for you) Let them grow beyond their wildest dreams - I know it's hard and looks untidy but you'll have much more to play with in creating that perfect arch.
Step 2: Don't be afraid to ask for help - Since lash growth serums entered the market such as LiLash and Radpidlash, soon to follow suit was a whole bunch or eyebrow growth serums! If you haven't got money to spend on these products then fret not as there are lots of natural ways to speed the hair growth process from applying coconut oil and even Olive and Castor oil.
Step 3: Find yourself a fantastic beauty professional. These days everyone seems to be offering eyebrow threading: from shopping centre pop ups to nail bars. Now, while there might be some gem beauticians in these establishments, I'd always advise to do your research and find a beautician who truly knows their stuff and settles for nothing less than BROW PERFECTION! When you're in good hands, your beautician will walk you through the process (no tweezing yourself remember!) and get you back in for regular shaping appointments to encourage and steer those unruly brows in the right direction.
So that's the prep out the way, let's move onto your big day!
Personally, I will ALWAYS choose powder over pencil to define the brows. With powder you have so much more control over intensity and I find it's just generally a nicer overall look.
Now despite the months of brow grooming you may have a few gaps so you want to make sure that you have invested in a good angled brush to apply your powder or gel with. An angled brush gives you the precision to mimic the hair strokes which makes filling any gaps easy work and also gives a much more natural finish. Prior to adding any colour, always brush your hair in an upwards direction to get the most out of your natural brow arch and once you're done defining them, set with a wax or gel to ensure the colour lasts and your brow hairs stay in place.
So there you have it, easy peasy and practice makes perfect. If you get really stuck or struggling to get the right shape then there are some great brow stencils up for purchase to make life a little easier.