How To Get That Perfect Bridal Tan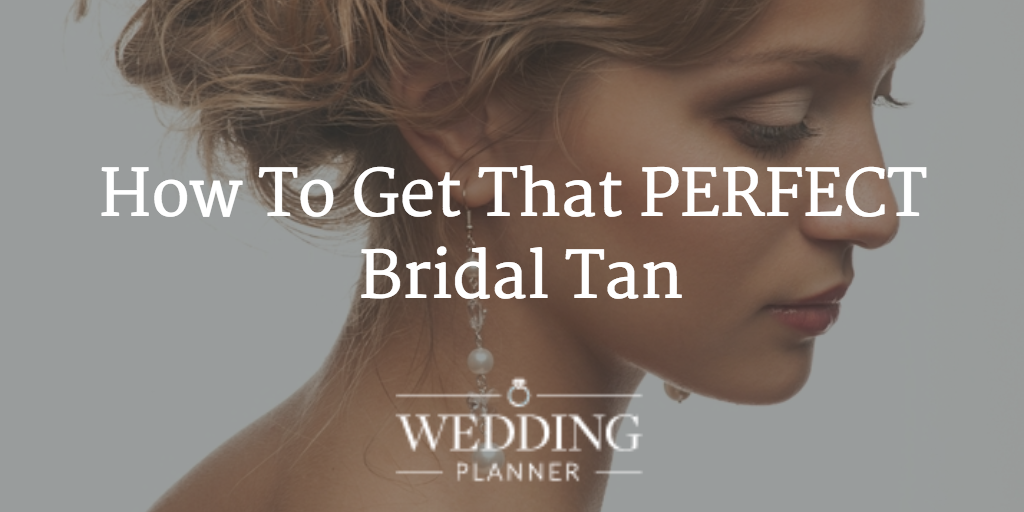 Everyone wants to feel like the best possible version of themselves when it comes the their wedding day, and for many ladies (me included!) having a bit of colour to the skin definitely helps! Now, we would NEVER condone the use of sunbeds, and we can't rely on this British sun to top up our tans, so why not pick the safe option, and invest in some top quality sun in a bottle?

Yes, yes, we've all been there - patches of scaley tan on your elbows, streaks running down your legs and fingers that may never not be orange again... Fake tan can be scary. HOWEVER... armed with the correct products, and the correct knowledge, it really can be your ally in creating the perfect bridal glow.
I for one, am a firm advocate of the Fake Bake range, as being beautiful products, easy to use and with a finished yet natural look...
All their tans are pleasantly fragranced (no biscuit smell in sight) and without the dreaded orange colour which some tans offer and are certainly not fit for a bride. Another massive plus is that a Fake Bake tan is non-transferrable and so you don't have to worry about it staining your wedding dress!
Like any other beauty process, you should always trial your tan anything up to a month before the wedding, whether it be a manual application or spray tan. If you have never applied a self- tan before here are some top tips from the experts at Fake Bake…
Before
·

Always do a patch test 24 hours before your tan – this ensures you will not have an adverse reaction to the treatment

·

Do not apply your tan if you have had another tanning product on in the past 7 days, this could result in a patchy finish

·

Do not wax or shave 24 hours prior to tanning

·

On the day of your tan application do not wear make-up, deodorant, perfume, body oils or lotions as these make react with the tanning agents

·

Wear loose dark clothing, sandals or flip flops after you have applied your tan

·

Prep your skin by exfoliating with a soap-less exfoliator such as Fake Bake's Passion Fruit Body Polish. This will leave no soap residue on the skin and will slough off dead skin cells, getting them prepped for the tanning liquid
During
·

Prepare your skin by using an oil free moisturizing on your hands elbows, knees and feet

·

When manually tanning yourself, always use the gloves provided. In order to tan your hands apply a dot to the back of each of your hands and rub it in the backs of your hands together. The guide colour in the Fake Bake tans can be used to help ensure a beautiful streak-free finish
After:
·

Wear loose dark clothing

·

Avoid all contact with water, skin should be kept completely dry and so it is important not to do anything too physical after a tan which will result in perspiration, so no cleaning, exercise etc this I have to say is one of my favourite parts of getting a spray tan

·

Do not apply any products over the tan

·

Allow tan to develop for 6-8 hours, it is always better to try to sleep in your tan if possible

·

Avoid other beauty/ hair treatments whilst tan is developing

·

Drink hot beverages through a straw as contact with a hot cup can strip colour from around your mouth, similarly toothpaste can also strip the colour so be careful when brushing your teeth

·

After developing, rinse of the guide colour with warm water until it runs clear, at which point wash yourself with a mild soap

·

Avoid products which contain alpha hydroxyl acids as these can strip the colour of your tan

·

Avoid swimming pools as chlorine will prematurely fade the colour of your tan

·

Prolong your tan with Fake Bake's Smoothie Oil and Oil Free Moisturizer, which will lock in color and hydrate the skin.
Having a tan on your big day will leave your skin looking radiant and you feeling fabulous, a definite must in your bridal beautification process.