Top Tips For Heat-Proof Honeymoon Make Up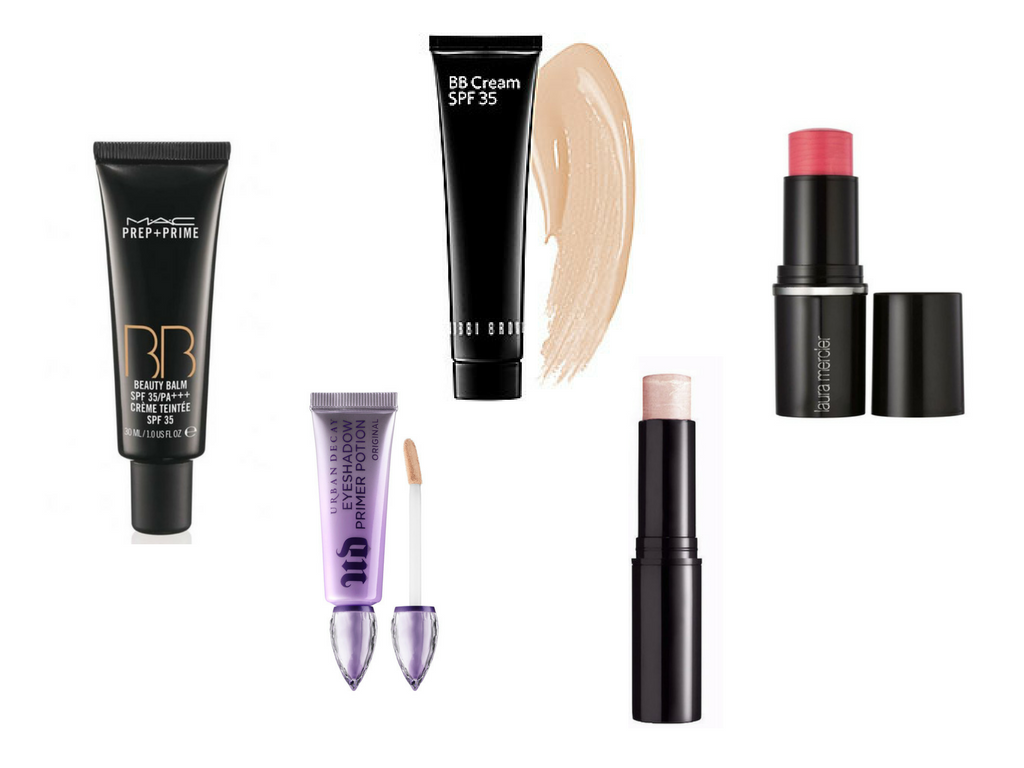 So it would appear our summer has FINALLY arrived - Hurrah! As much as I love the sunshine and basking in the heat, my makeup doesn't! So I've been changing up my makeup regime a little to ensure that it's sweat proof and still looking natural and glowing - in a good way.
This glorious weather has also got me thinking about makeup application for all you lovely brides-to-be on your honeymoon destinations!
Now, you may not bother with makeup on holiday, lots of people I know don't, but I've got a few tips to help those of you that do and perhaps show a few of you that don't how easy it is!
Embrace BB Creams
First up, lets look into bases. In the summer months I always switch to a BB cream with a high SPF. It's lightweight, adds a bit of colour and smooths out complexion as well as shielding against sun damage. I actually prefer using this to sun cream as it's far less greasy on my face. Bobbi Brown's BB Cream has a SPF35 as well as Mac's BB Cream which are the two I go for. Urban Decay's Beauty Balm has an SPF20 - But I would always suggest using the highest factor in sunnier climes as you want to minimise sun damage and not speed up the ageing process!
Switch Powder for Cream
As for powders - I can assure you sweat and powders do not mix! When it comes to blushers and eye shadows, I would opt for cream based as opposed to powder based. Cream shadows can crease but if you use a primer underneath this should stop this happening. My favourite is Urban Decay's Eyeshadow Primer Potion. As for blusher, again, use a a cream blush or why not get one of you lipstick multi tasking for you by dabbing a small amount onto the apples of your cheeks?
If you need to get rid of shine in the evening, use blotting paper as opposed to layers of powder.
Grab that Glow
We all want to look like bronzed goddesses on holiday right? So investing in a good bronzer is key! Again, stay away from bronzer in powder form and opt for a bronzing stick. Similarly investing in a highlighting stick does wonders too and these both can double up as eye shadows as well! Iconic London do a great strobing stick to highlight your cheekbones and Laura Mercier do a great range of blushers and Bronzers in their Stick Face Colour.
Keep Lips Simple
As for lips, a slick of gloss should be all you need. Be sure to apply lip balm with SPF in before popping anything else onto your lips.
So there are a couple of tips for you - there are lots of products on the market now in time for the summer holidays, so go in store and have a play!