Country Brides of Faversham | Supplier Spotlight
Finding THE dress is usally the area of wedding planning that brides are looking forward to the most. The chances are you'll never spend so much on a dress that you'll wear only once for the rest of your life so making the right decision is pretty crucial. Luckily, below we have put the spotlight on a wedding dress boutique to help us all with the great wedding dress hunt!
Introduce yourself and your boutique, and tell us a little known fact about you?
My name is Jane and I'm the owner of Country Brides of Faversham, bridal boutique. Our beautiful boutique is situated in the Faversham's Old Manor House in Market Place. The building dates back to the 16th Century and is beautifully unique. My own wedding dress is displayed on a mannequin in our boutique.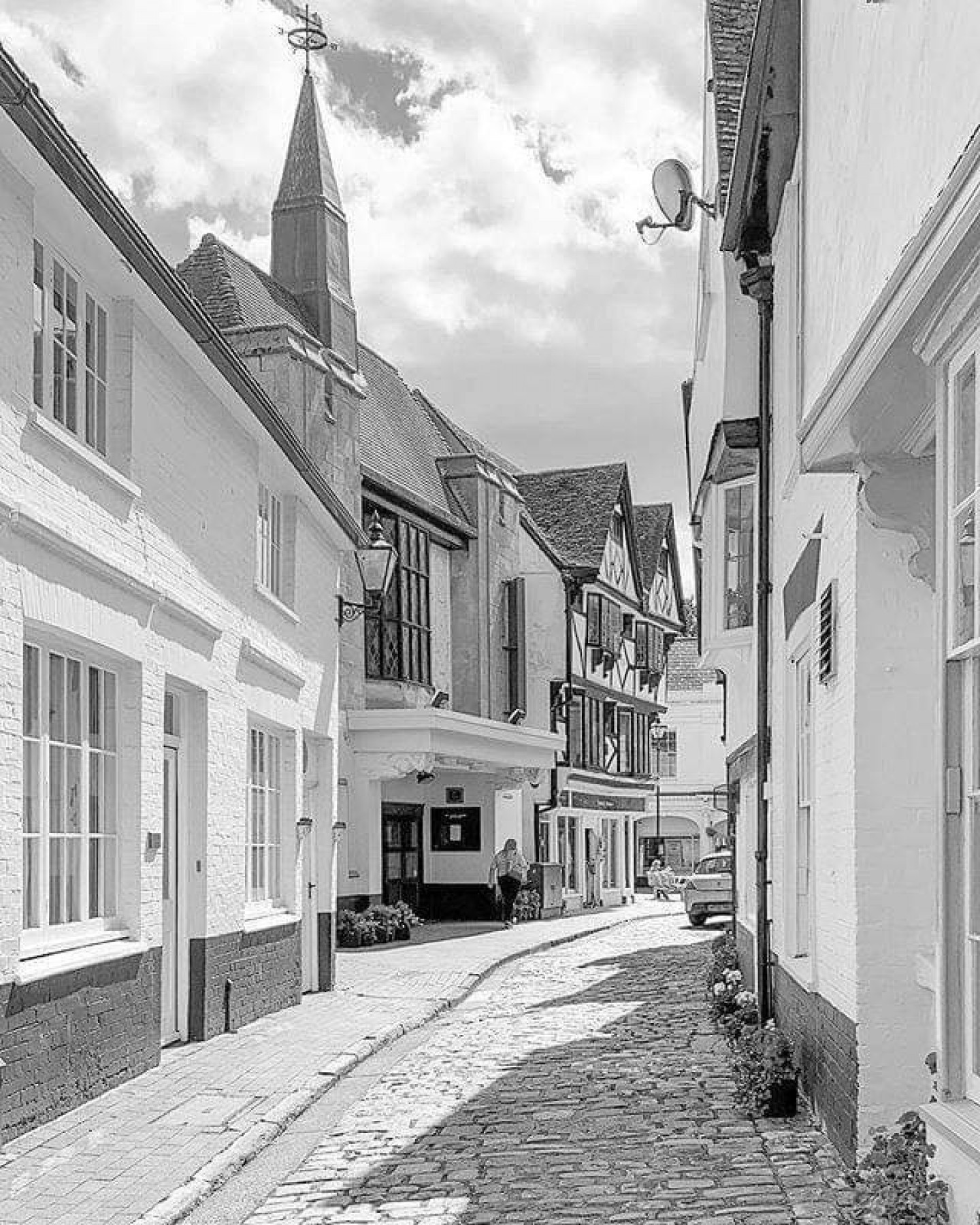 How long have you been helping brides find their dream dresses?
We have been in our current studio in Kent for 10 years and prior to that we were around the corner in Preston Street for 10 years.
What makes your boutique stand out?
We are an award winning bridal boutique, winning several accolades including The Kent Wedding Awards Best Bridal Retailer 2019 and UK Enterprise Awards Bridal Retailer of the Year 2020 & 2021.
We operate on an appointments only basis and each bridal party has exclusive use of our private studio so they can be sure that they have our full attention and are not being overlooked by other bridal parties or people walking in off the street.
We pride ourselves on offering our brides a broad selection of Wedding dresses in a wide range of sizes and are dedicated to making sure that our brides are completely satisfied with their choice of wedding dress.
This year we have introduced 2 Extra Special Bridal Appointments to our boutique including: Luxury Bridal Appointments - offering brides a 90 minute bridal consultation followed by a pampering beauty treatment carried out in our new Beauty room, in partnership with Wax Perfection - Beauty by Jo.
The Ultimate Bridal Experience is a unique opportunity for brides who have purchased their dress with us. Once their dress has arrived from the designer our brides can have their Hair & Make-up trial in our very own beauty room, with Priscilla from Precious Brides Hair & Make-up. Here they can choose accessories from our wide range of veils and accessories. The bride will then be taken into our studio and helped into their wedding dress so that she can see her full bridal look, before her big day.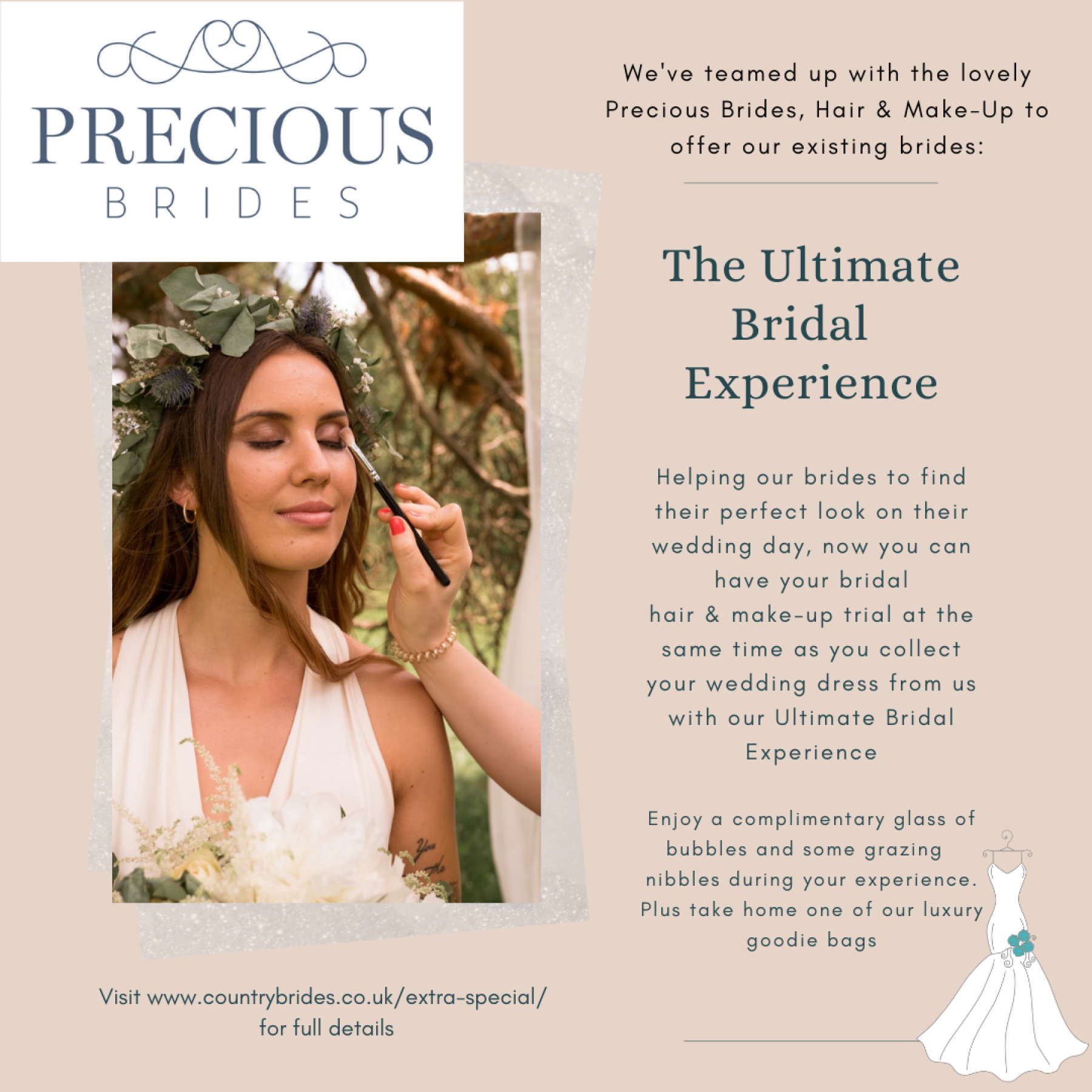 If you could provide a dress for any celebrity wedding, past or present, who's would it be and why?
It would be so awesome to help Katy Perry choose her wedding dress for her marriage to Orlando Bloom. With Orlando being from Canterbury, it would be amazing for Katy to see the beautiful town of Faversham and our 16th Century Manor House. Plus I think she would be great fun while trying on wedding dresses.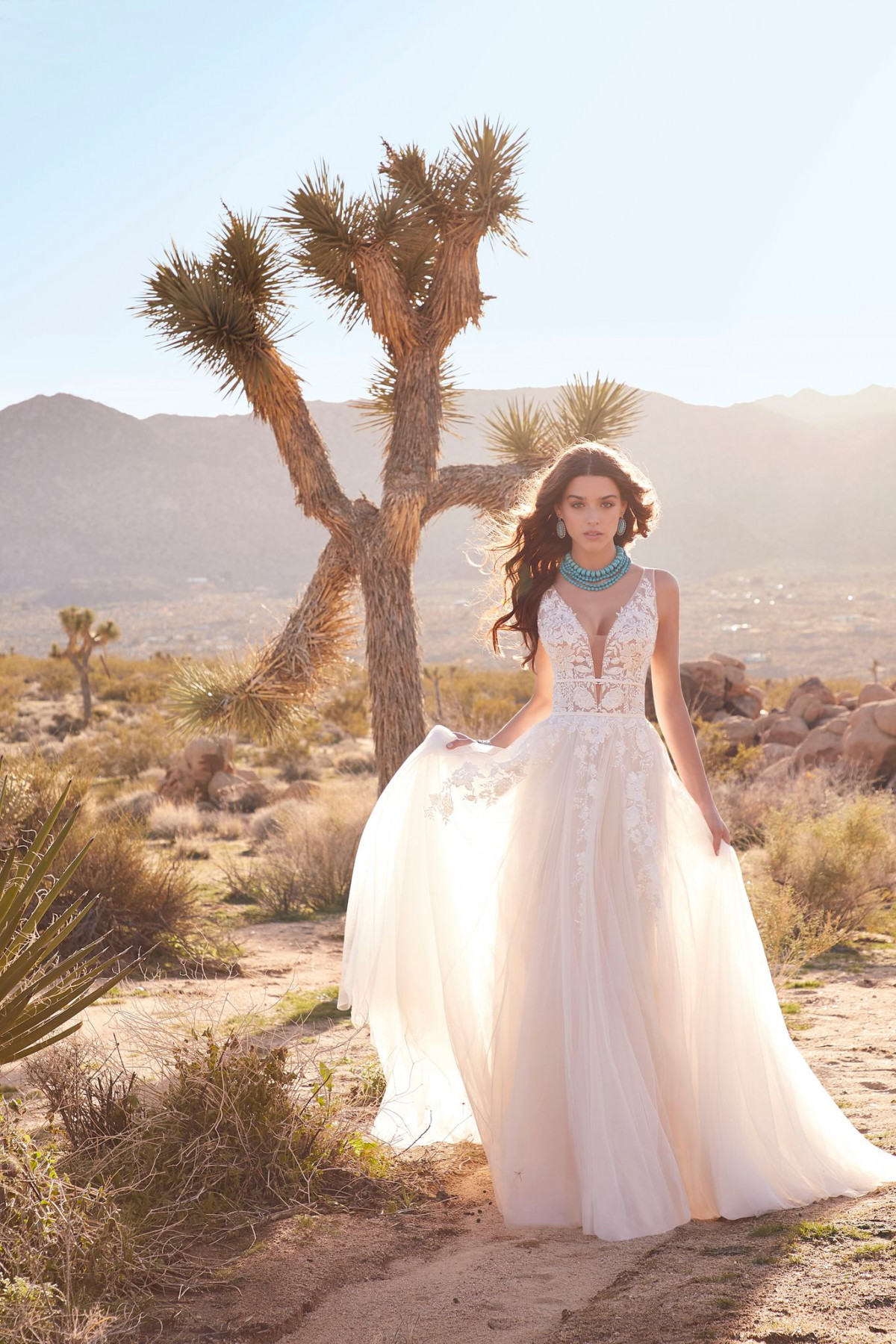 From your industry experience, what's your top tip for brides on the hunt for a wedding dress?
Keep an open mind, many brides end up with a dress the exact opposite of what they have planned in their mind. Also, try to limit the people you bring to your bridal appointment to one or two. The more people you bring, the more opinions there are and often brides leave feeling confused and conflicted about how they truly feel about a dress which often ruins the whole experience for them.
To book an appointment or get in touch with Jane and her team directly, just go to Country Brides of Faversham's profile