Baby it's Cold Outside - How to Dress for Winter Weddings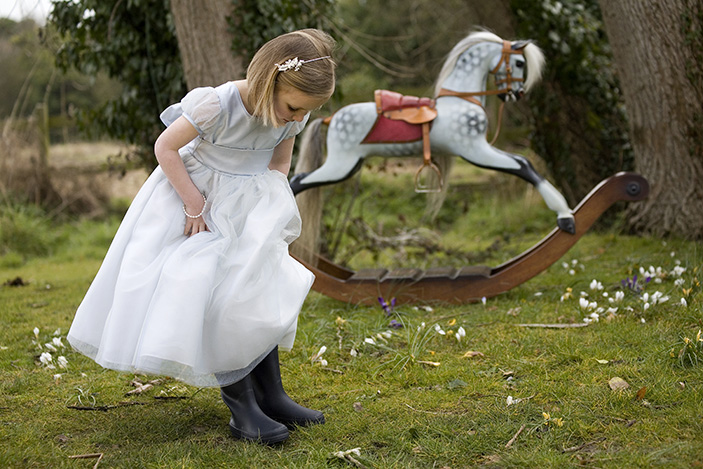 By Nicky Macfarlane
Winter weddings – fabulous! In my book, it's the most romantic time of year to get married. A chill in the air, dramatic dark skies, candles in church, twinkling lights in the trees, snow, holly, mistletoe, brocade, sparklers, maybe Christmas carols and deep, rich velvety colours. There is something really luxurious about all of it.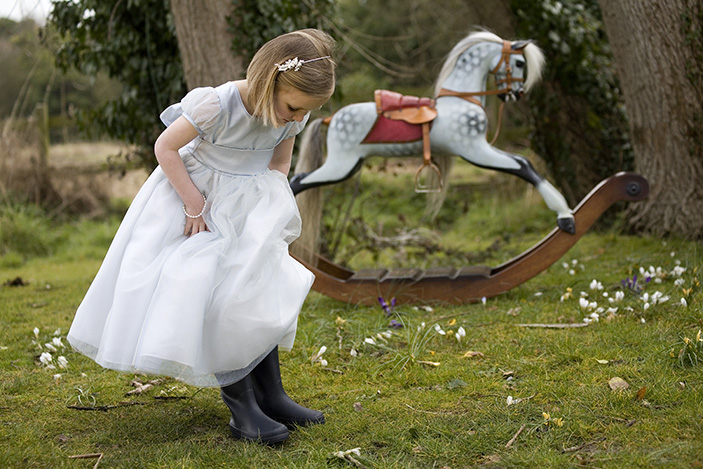 For your bridesmaids, flower girls and page boys, rich gold, berry red, dark green and deep purple all work well in the softer winter light and have a strong impact. Now is the moment to introduce a little sparkle with a touch of crystal on the dresses and in their flowers to reflect the lights. Heavy circlets of greenery and berries on the little girls' heads add to the drama too. But, above all, everyone needs to feel and look warm without losing anything in style. Your photographer will be snapping away at the wedding party's arrival, so it is important that the children are wearing something cosy that looks part of their outfit. Wearing their garden anoraks for warmth on the way to the church may be practical, but it will do nothing for the photographs. For the girls, small or adult, velvet or soft tweed capes look beautiful – maybe with fur muffs to keep their hands warm. For full-on glamour, marabou feather shrugs can't be beaten and are loved by absolutely every girl – whatever their age. For a look that is a little less formal, wrapping small girls in large pashminas looks very sweet. One of the best warmers though is excitement! That will go a long way to bring roses to their cheeks.

If the weather is really snowy or wet, why not put the little ones in wellies? I know it is a bit alternative, but they can wear their perfect little satin shoes at the reception, and it is more practical and fun to wear boots so that no-one is fretting about them getting their shoes dirty in the puddles. I might draw the line at frog or other novelty boots though, and stick to plain black or green. If that is a step too far, there are a lot of very smart leather boots available for children – very Anna Karenina.

If you are having pageboys, velvet or soft tweed jackets and breeches suit the winter mood perfectly, they are cosy and easy to wear! Heavy, coloured socks worn with smart brogue-like shoes would complete the look.

Whatever the look you decide upon, this is a wonderful time of year for pure drama. There shouldn't be any concerns about the weather. It's winter; it's England - so it's going to be dodgy, but by dressing with that in mind it will be fabulous.