Trilogy Engagement Rings
Is your engagement ring a trilogy ring? Maybe you've been eyeing one up?! Well if you've ever wanted to know more about them the lovely team at Taylor & Hart have provided us with some wonderful insight into why these rings are so special and advice on which one to go for.
Symbolizing the past, present and future, three stone engagement rings are a perfectly sentimental choice. Also called trinity rings or trio, trilogy rings can represent the three pillars of a healthy relationship - friendship, love and fidelity, and from a religious angle are the literal illustration of The Holy Trinity.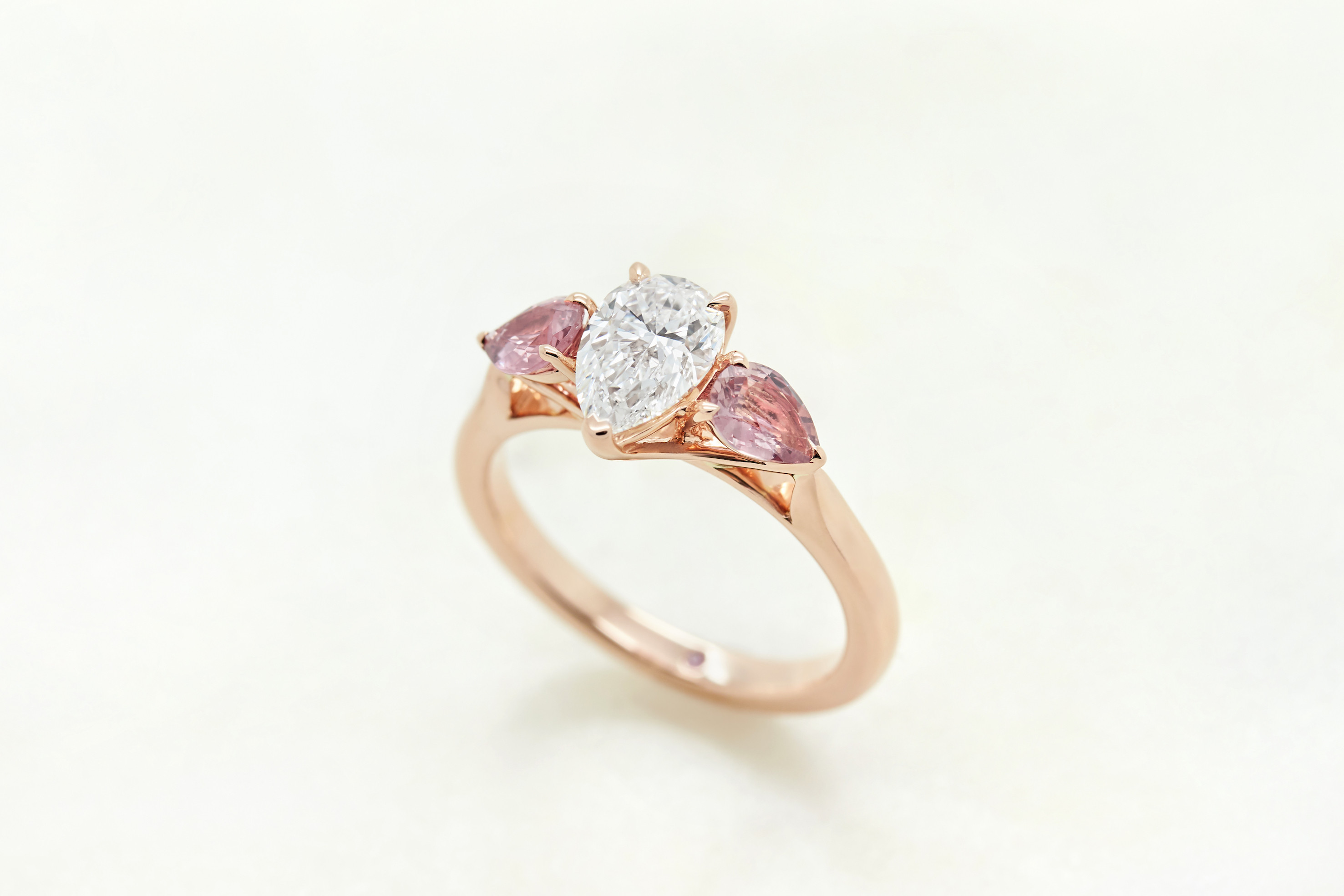 What is a trilogy engagement ring?
Often referred to as trinity or three stone engagement rings, trilogy engagement rings feature just that–three gemstones or diamonds, each one symbolizing the past, present and future.
The trilogy is a versatile style that most often sees a larger center stone, with slightly smaller stones flanking either side. Typically, the side stones are around one third of the center stone's size, but there can be designs with very small side stones to accentuate the center stone as well as three equally sized stones to give a fuller coverage on the finger.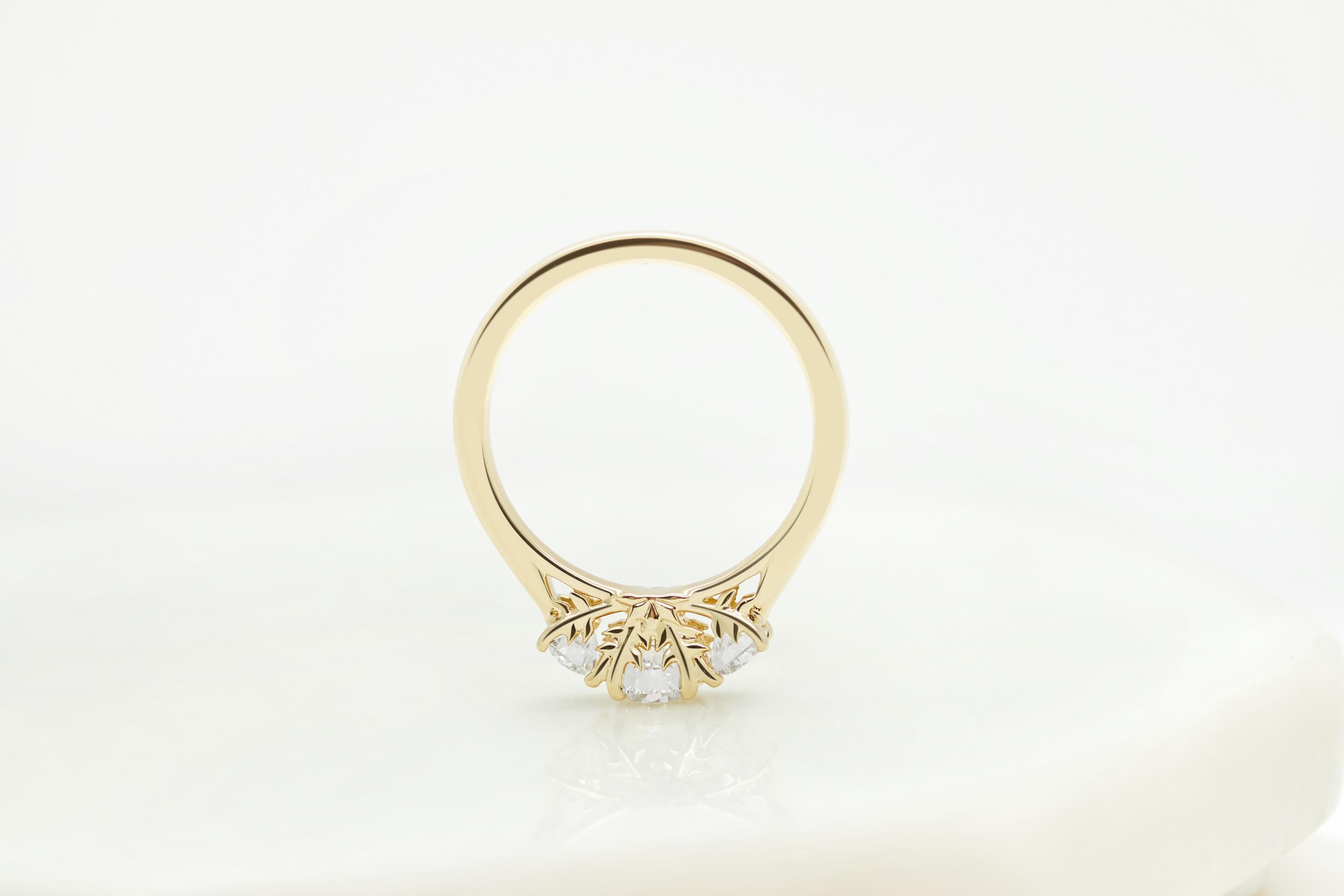 What side stones should I choose for a trilogy ring?
The most frequently seen stone combinations on trilogy engagement rings are three of the same shape, or one center shape flanked with pear shaped diamond side stones. However, any fancy diamond cuts can sit on either side of your center stone. From trapezoids, trilliant cuts, baguettes, tapered baguettes or bullets, or you could even choose three different shapes–the possibilities are endless.
One tip that might help you with the initial steps of designing your trilogy ring is to choose a symmetrical diamond shape - round, cushion, emerald cut–as fancy shaped centre diamonds might limit your customisation options. Should you go for an asymmetrical centre gemstone, it would be wise to pick asymmetrical side stones too.
Why is it so popular?
Trilogy rings' popularity peaked after Prince Harry's proposal to Meghan Markle with a trilogy design featuring an elongated cushion cut center diamond flanked with round diamonds. Prince Harry beautifully mixed tradition with sentiment by using two accent stones from his mother's personal collection.
While Meghan Markle's trilogy ring is probably the first that pops into mind, Nicole Kidman's engagement ring from husband Keith Urban is also swoon-worthy. The ring is a stunning vintage interpretation of a trinity design featuring three round diamonds, in a glittering platinum setting.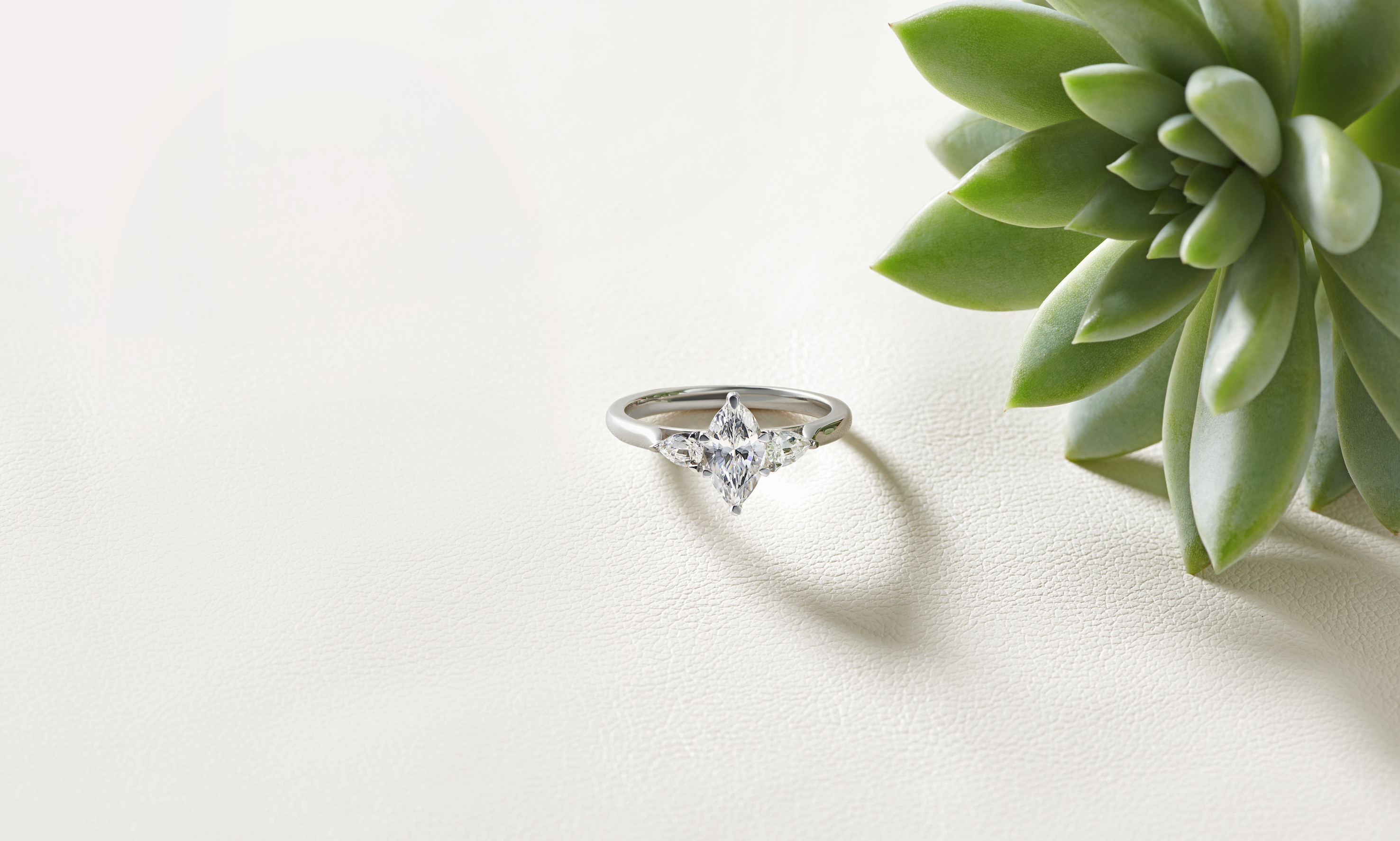 What's trendy right now?
Engagement rings are the best way to combine tradition with your own personal style, since it will be worn every day for a lifetime. You can personalize your three-stone engagement ring by adding a contemporary, on-trend element–some opt for a simple, dainty band less than 2mm wide, as thinner bands are very popular among brides-to-be right now. Others opt to mix metals with a two tone design, or play with fancy colored gemstones to add some extra dazzle.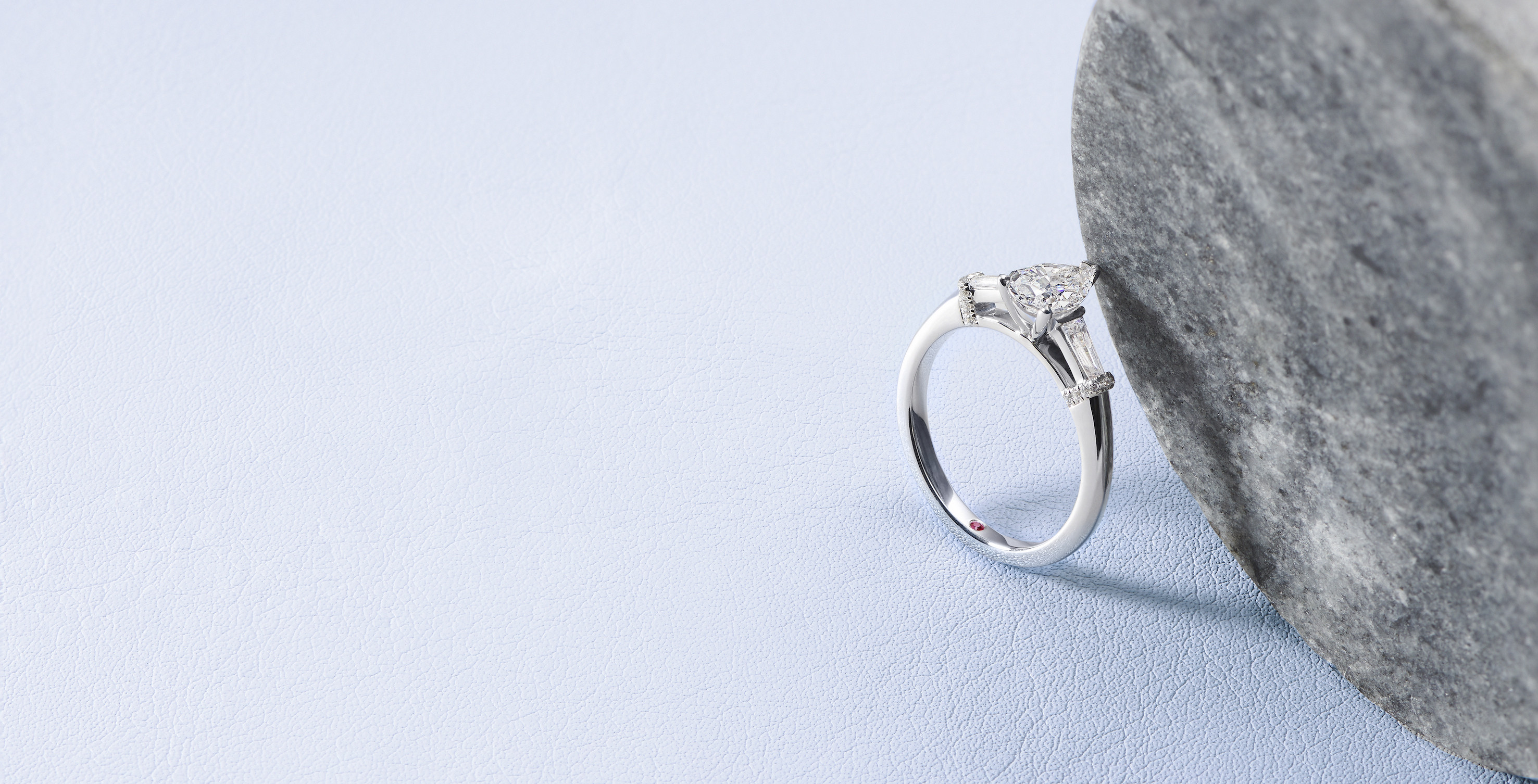 Halos have always been a top choice for brides-to-be who want some extra glam on their hand, as halos make the centrestone appear larger in size. If you choose a three-stone engagement ring, you can imagine how beautiful your ring would look!