Top 10 Bridal Hair Trends Of All Time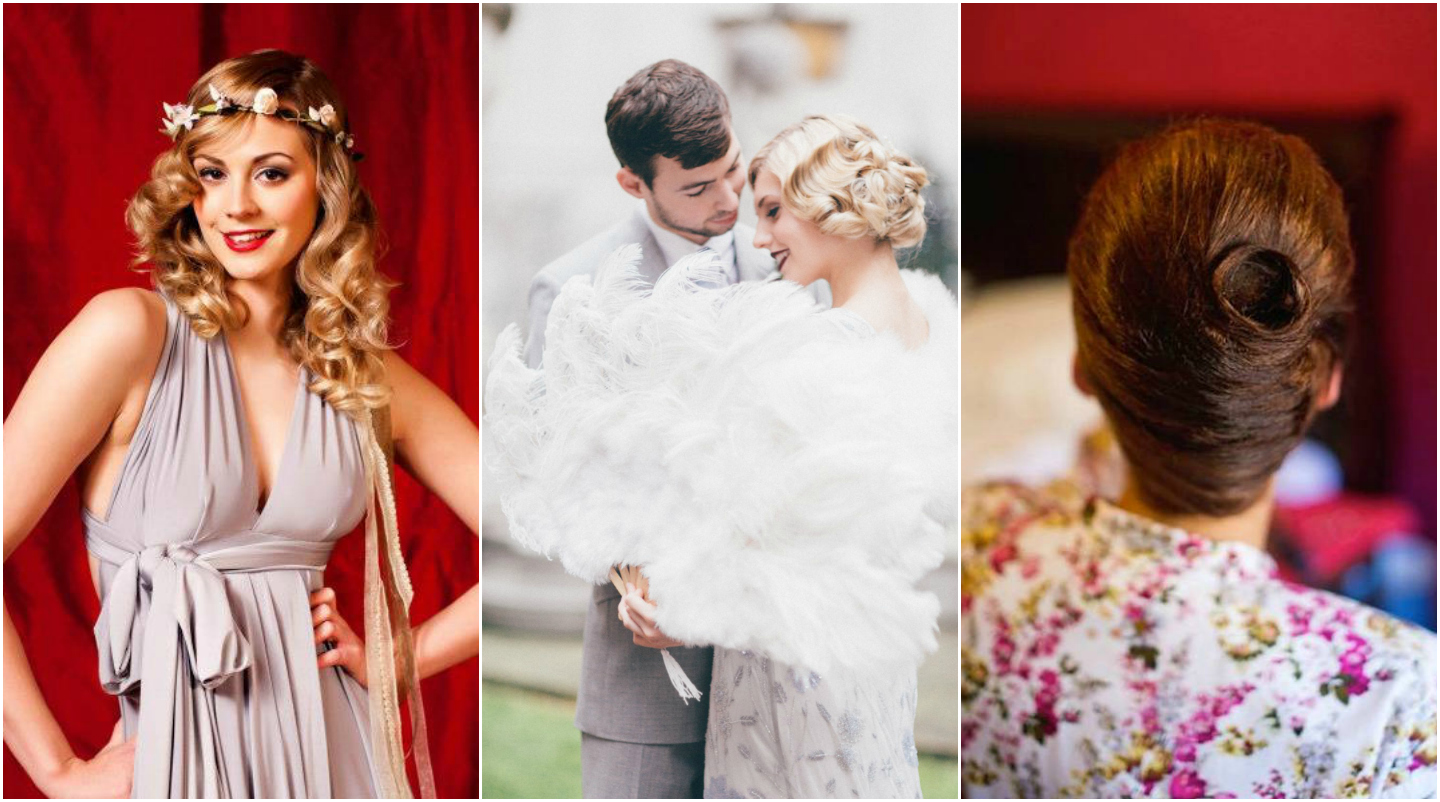 Choosing a hairstyle for your wedding is a big deal. You're going to be looking at these photographs for the rest of your life, so you need to be totally happy with your choice. Does it suit your dress? Does it suit your face shape? Will it stay put all day?! Today on the blog we have hair and beauty expert, Amanda from Lipstick & Curls, with some of her all time favourite wedding hairstyles to suit every type of bride....
We live in a visual age, where so much information is available to us at our fingertips, brides therefore can be a tad overwhelmed with the amount of choice available to them when it comes to designing there dream wedding.
I have been working in the bridal industry as a hair and makeup artist for 20 years therefore I have seen lots of change and many trends come and go. At Lipstick and Curls we understand that a prospective bride has more freedom and the confidence to create her own special style and image for her wedding day with hair styling playing an integral part in this process.
With the above in mind I wanted to share with you some of the best hairstyles that are trending now and that are, in my opinion, an amazing choice for nearly every bride.
Classic Twist
It's not the first choice these days for brides but it is an absolute classic and looks elegant and beautiful. A great choice if you have a larger headpiece or are choosing to wear a hat!
Victory Rolls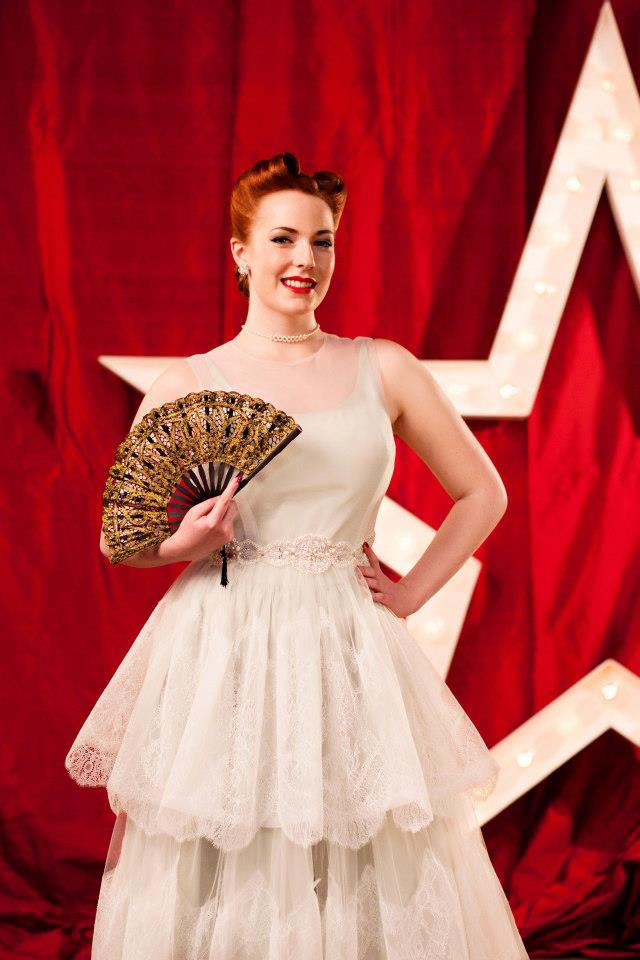 Credit: Paul White Photography
A modern day twist on a 1940's classic. Looks amazing with a tea length dress and would suit a bride wanting something fun and a little quirkier than your everyday style. This is a great half up half down style that adds length to the face making it a good option with for someone with a rounder face shape.
Top Knott
This has to be an ageing classic but I still get asked for this style and it always looks great. Again a style that lengthens the face that can be made even softer with looser pieces of hair worn around the face. A winner if your dress has a high neckline!
Cascades of Curls!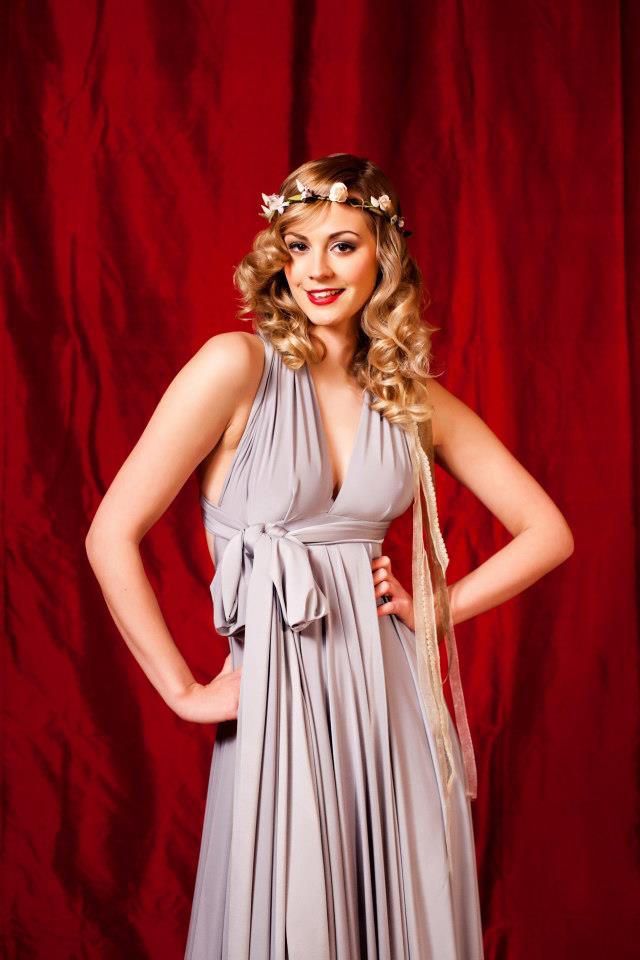 Credit: Paul White Photography
A very soft beautiful style that adds volume to flat lifeless hair and a great choice if you don't want to wear your hair up (let's face it there are no rules and some ladies just have to wear it down!) I love this style worn with a flower crown. Very soft, simple and absolutely elegant!
Messy Bun
This style looks great on most people the bun can be central at the back or worn on the side. I love this style as it is so easy to accessorize
Marcel Waves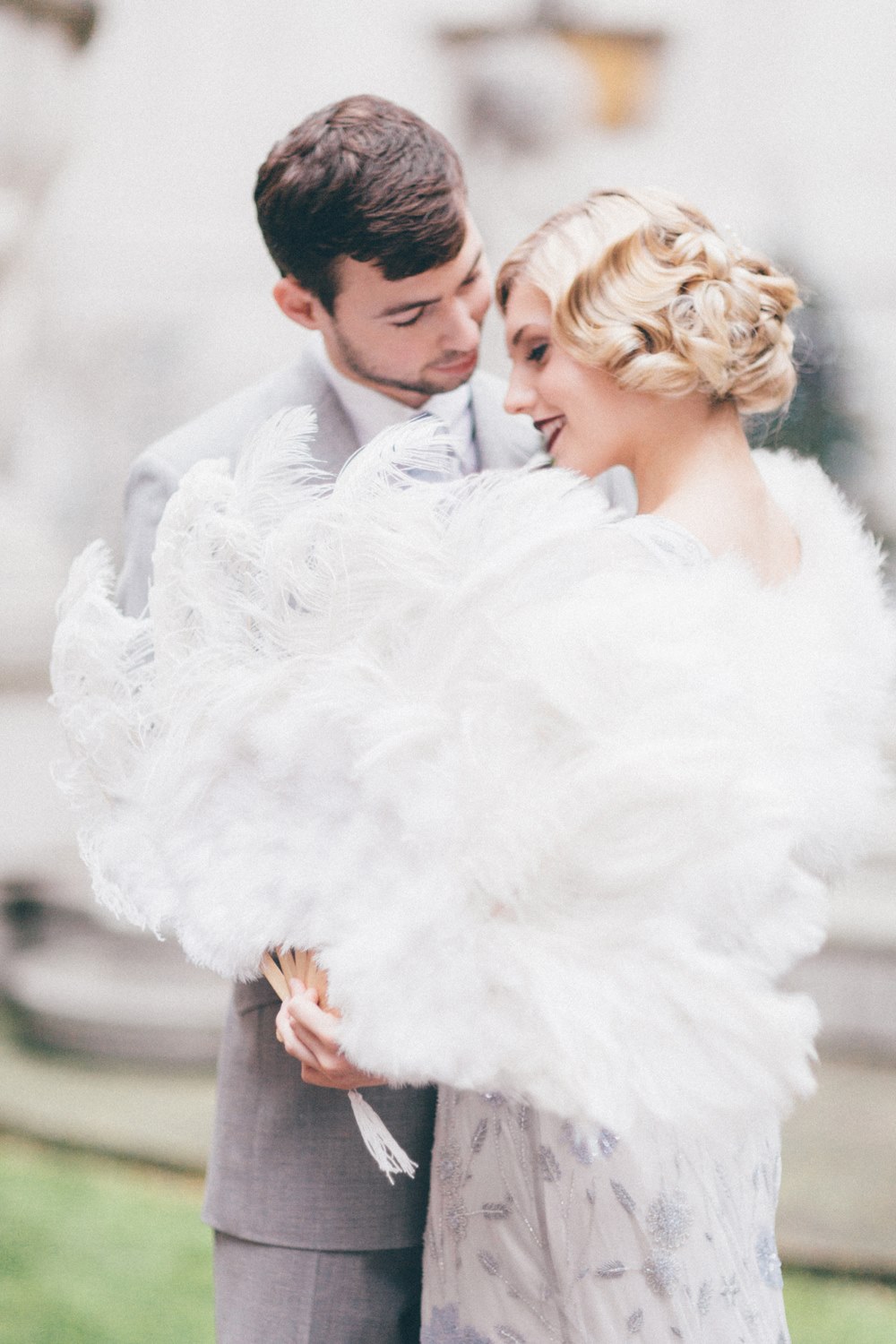 A 1930's vintage classic adored by brides choosing a bias cut down and opting for a Hollywood style image for their wedding day. This style is very eye catching and will definitely turn heads. Most of the wonderful shape is created as flat to the head as possible so it doesn't suit everyone. Perhaps try this one before the big day or even ask your stylist is she can do a softer version of the style.
Horse Shoe Up Style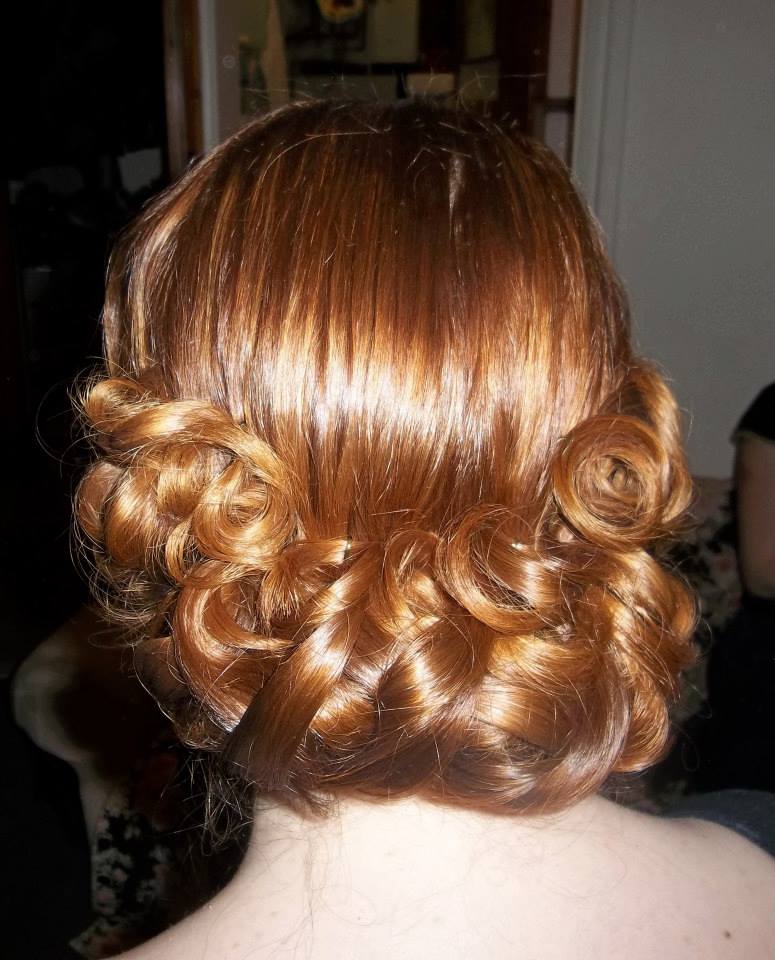 I never really know how to describe this style however it is very popular and looks stunning. It is a very creative way of pinning up pieces of hair around the nape of the back of the neck. Much softer than a bun and much more detailed. A real 'wow' hairstyle.
Beehive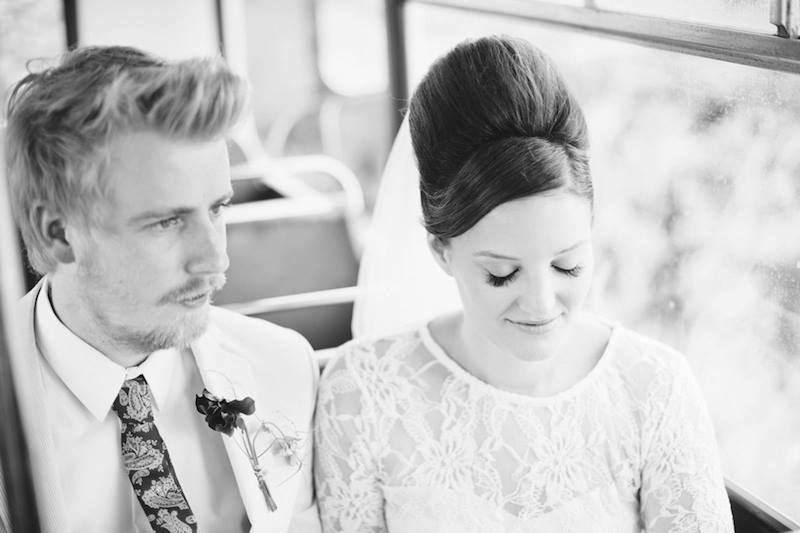 I love this style (I think it my favourite) it can be done either very authentic or as a messy, softer version which looks really amazing!
Long Waves
This style is great if you want to wear your hair down and are looking for a very soft style. I often get asked to do a vintage wave or as I call it a 'Jessica Rabbit' hairstyle. I nearly always add extra hair into this style as the more hair you have the better. Don't be afraid of hair pieces they are a great way to get the style you want on the wedding day and they don't have to cost the earth either. Shop around!
Braiding
This is without a doubt the most popular hairstyle of the season. Long flowing locks with intricate braids around the crown is just divine and understandably our number one hairstyle. Braiding into buns and up styles also looks great too. A modern classic …. Thank you Game of thrones!
Lipstick and Curls are the leading national hair & beauty wedding specialists, offering a bespoke bridal service to create a style to suit your chosen gown and enhance your features, whether you are looking for something modern, vintage inspired, or a more classic bridal style. You can contact them to arrange hair and beauty for your own wedding here.