Which Era will Influence Your Wedding Jewellery? Part 3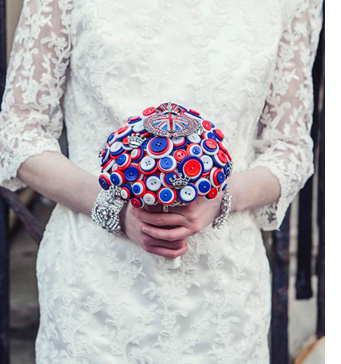 We've looked at vintage wedding jewellery from the Roaring Twenties, Flirty Thirties, Glamorous Forties and Fabulous Fifties. Now we move onto the Swinging Sixties and Bohemian Seventies. Two decades that we're seeing more and more brides incorporate into their wedding theme. Let's take a look at how you can achieve authentic vintage style, with your wedding accessories, on your special day.

Sixties Chick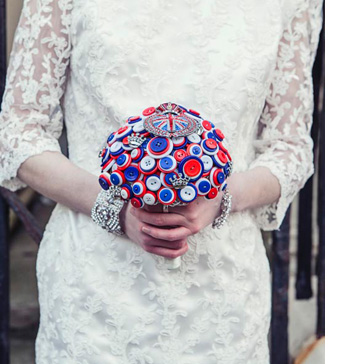 In many respects, a revolutionary decade which saw changing attitudes in a post-war society, the Swinging Sixties are particularly remembered for radically changing fashion and music. From The Beatles and The Beehive to Mods and Mary Quant, the decade saw the birth of the thigh skimming mini skirt, false lash application become a daily ritual and platform soles give as much height as the backcombed hair-dos themselves.

Like the 1960s, 2014 bridal runways saw hemlines rise dramatically with designers including Monique Lhuillier showcasing above-the-knee shift silhouettes with a definite nod to the 60s. Jewellery from this iconic decade focused on bold gems with simple cuts giving modern brides, opting for chic 1960s wedding style, scope to play up their look with round button earrings, oversized pearl necklaces, monochrome beads and headbands to dress a Bardot-worthy Beehive.

In contrast to the chic and simple lines of the mini, the Summer of Love of the late 60s introduced laid-back style. For the bride who wants to unleash her inner hippy chick, incorporate florals into your wedding jewellery with daisy chain necklaces, flower wrist corsages and oversized hair flowers.

Boho Beauty


When we think of the 1970s style, we tend to conjure up images of bell-bottoms, Farah Fawcett flicks and disco divas. However when it comes to 1970s bridal style, gowns are more influenced by the wrap-around dress introduced by Diane von Furstenberg in 1974 or Yves Saint Laurent's fluid peasant style, which hit the fashion world in 1976, with its off-the-shoulder or camisole necklines and flowing tiered skirts.

Brides inspired by the 70s can really embrace Bohemian Beauty with bridal jewellery embellished with ribbons, tulles, silks and chiffons to complement romantic flower crowns or forehead pieces set in loose flowing waves. Mixing materials is key to achieving a fabulous, rustic boho look with your accessories- so don't be afraid to layer and coordinate various styles or incorporate fresh flowers.

For 1970s luxe, high-shine gold collars necklaces, fine long chains and wide cuff bangles bring a touch of fashion led elegance – perfect to complement a wedding trouser suit… a la Bianca Jagger!

So that rounds up our look at vintage wedding jewellery from the 1920s to the 1970s. I hope my three part series has helped you decide whether your wedding accessories will focus on a specific era or inspired you to incorporate elements from various decades to create your own unique vintage style.

Main Image © John Chapman Photography and Lola Bridal
Small Image © Emma Lucy Photography and Charlotte Garratt