How To Style A Wedding Veil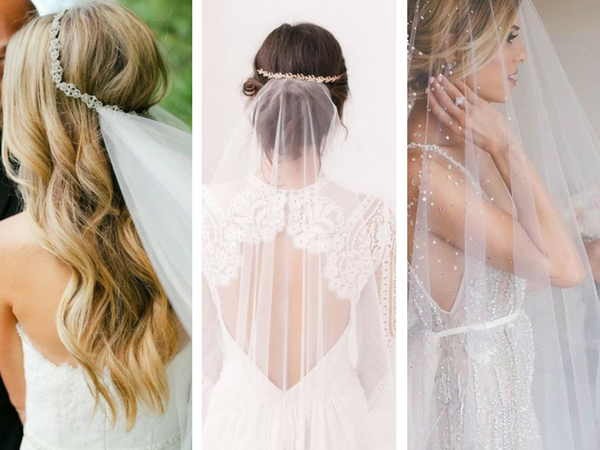 There are very few occasions in your life that warrant the use of a veil (unless of course you're going as a zombie bride to the halloween party) so if you're even remotely considering wearing a veil for your wedding day, I say GO FOR IT!
Now you may be on the fence with this one as your don't want to be tripping down the aisle on your cathedral length veil or perhaps you just feel it's all a bit too fussy or bridal-ly? Well I am here to tell you that your options are pretty extensive when it comes to incorporating some sort of veil into your wedding day hairstyle so let's take a look at a few of them…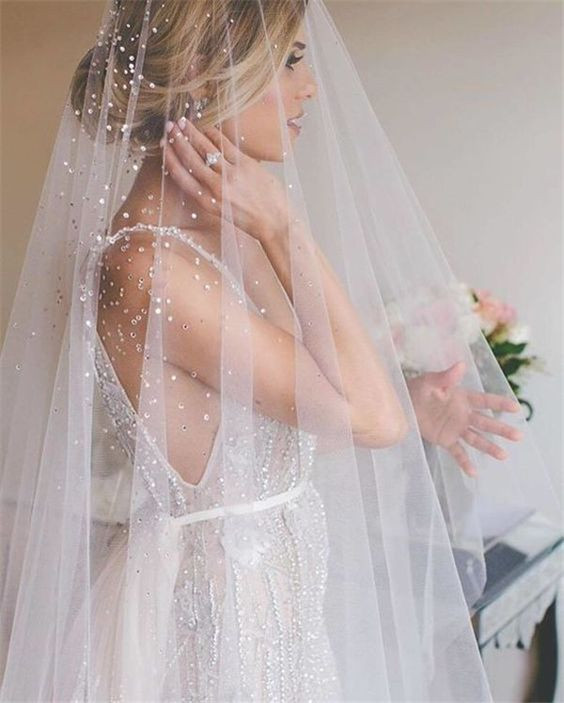 Image Source: Wedding Include
Veil Lengths
Typical veils come in all different shapes and sizes so you don't have to go for a full blown cathedral or floor sweep length veil; there is always the option of finger tip length, waist length or a blusher veil. These are your typical and most traditional styles of veils and they can be made up from many different types of material; from sheer to embellished or even a more dense lace - you've got lots of options there.
Image Source: Etsy
Birdcage Veils
Birdcage veils are simply gorgeous. If you're wearing a vintage inspired wedding dress, they are simply a must! Again, there are lots of options with birdcage veils, some designs simpler than others, but they are fairly non invasive and can be worn the whole day without getting in the way or annoying you.
Image Source: Cool Bride Dress
Boho and Halo Veil
For the more bohemian bride or for a wedding in a more rustic setting, there are some lovely simple veils available, as inspired by Kate Moss on her own wedding day, which can hang loosely with flowers attached at the top or some simple ribbon. The Halo veil is also another simple piece which drapes fully over your head and torso and is simply held in place with a round headpiece: this could be a simple fresh flower crown, an arrangement of pearls or diamantés on thin wire or a plain silver or gold headpiece.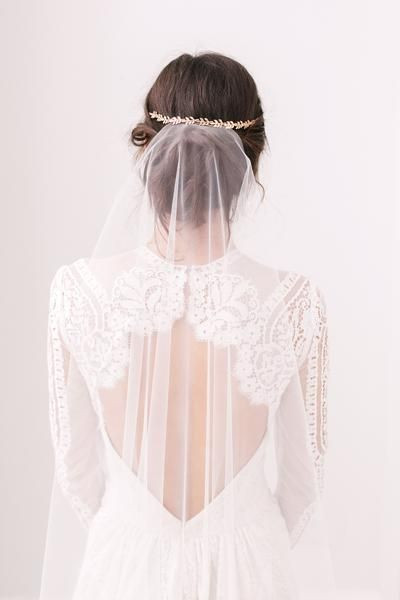 Image Source: Britten Weddings
Veil vs. Accessory
The main concern from the brides that I work with is that if you opt for a veil, once the veil is off the hair will look bland and if a hair accessory is added it might look all a bit too much. And when push comes to shove the accessory wins every time!
Personally I think the right veil and accessory combo can look absolutely stunning together as well as apart. This combo can provide the perfect solution to wanting to wear a veil but having something to compliment the hairstyle for the remainder of the day.
There are so many different wedding hair accessory options to chose from now; from tiaras to combs, to fresh flowers to scatter pins. There really is an accessory, small or large, to suit everyone's taste and provide the perfect finishing touch to your wedding hairstyle.
So make sure you have a good hunt around on the internet and explore your options. Have a chat with your dress shop or designer as well as your hairstylist as to whether they have any ideas or suggestions that they think could work well with your overall look.