Ms Moo's Ultimate Wedding Makeup Tips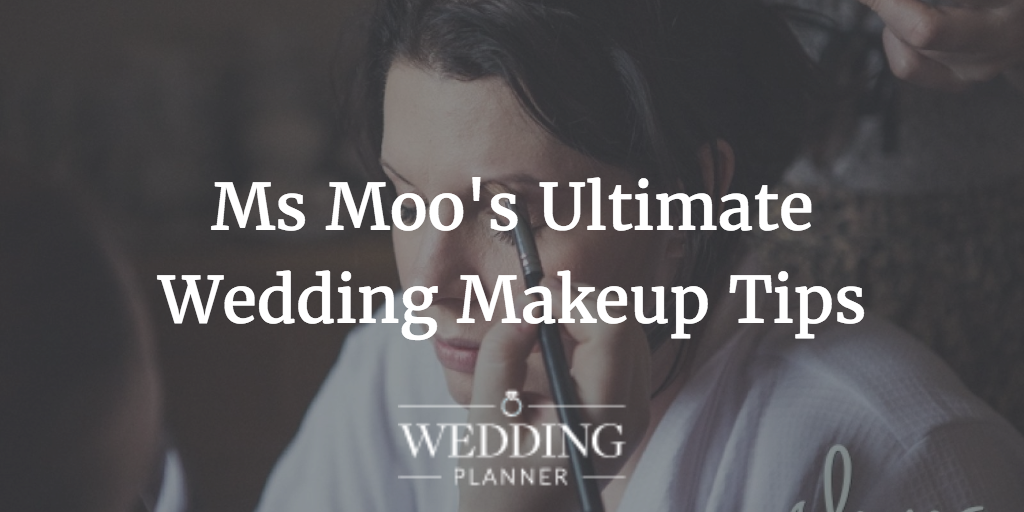 Make-up trends will come and go, which is really important to remember when you choose your wedding makeup. But what else do you need to know? Here's Sali from Ms Moo Make Up to give you some useful tips for the day!
Research
When you go see your make-up artist for a trial remember to take photos of your dress, shoes and accessories. Even if you've just got ideas of what you'd like and a couple of hair styles that you're considering, this will be really helpful to your make-up artist. Equally, having photos of what you DON'T want will help too. Don't want eyeliner? Can't stand false eyelashes? Lipstick instead of lip-gloss? Tell your MUA! They'll be glad to hear it as they piece together information about how you want to look for your big day :)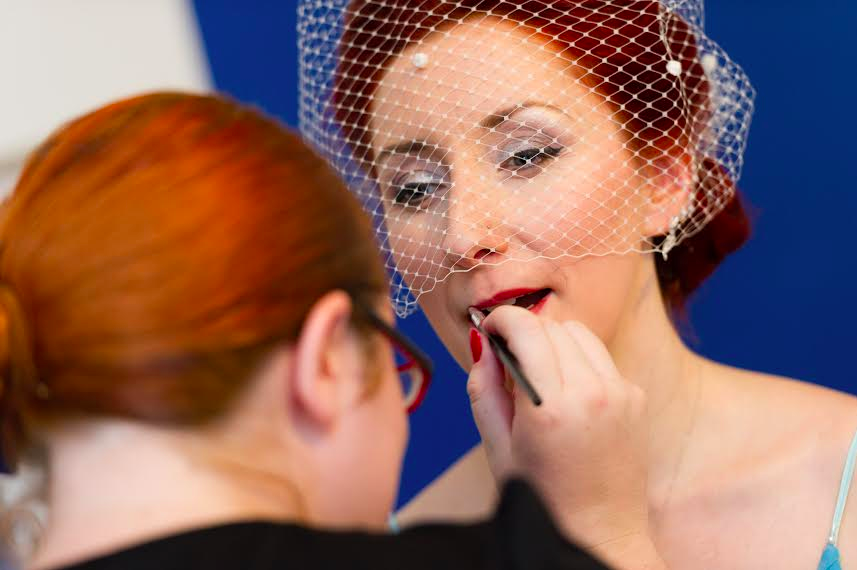 Skincare
You can't apply make-up to any condition skin and expect your face to be all singing and dancing. Cleansing, moisturising, exfoliating is MEGA important. As is eating a good diet, cleaning off your make-up at the end of the day RELIGIOUSLY, not picking at your skin etc. I'm not saying you need to spend bucket loads on skincare but some simple changes to your skincare routine (like getting one) will make your skin much happier which in turn will help your make-up artist on the day.

Primer
If you were painting a wall, you'd want it primed first as they almost always need some surface preparation before you can start painting. You'd fill in any cracks and holes and make sure all surfaces are clean, smooth and dry; doing this will help the paint look better for longer. Once you've done that, you can paint over them… Believe me, when I say your skin is no different! If you're prone to getting oily then get a mattifying primer, some oil balancing sheets and a spritz of oil balancing setting spray. Before you do this though, make sure you've used a light moisturiser on your skin; your face will thank you for it.
Shimmer not glitter
Don't be tempted by using a glittery blush, highlighter or eyeshadow. Bluntly, it'll look cheap and will twinkle in a not good way during any flash photography. Opt for subtle shimmer or glow instead, it'll look far healthier and flattering in person and photos.
Keep your lip-gloss/lipstick on hand
Most bridal make-up artists I know will include a full sized lipstick or lip-gloss in your chosen colour in your package. If they don't, do ask them if they'd be able to get you one. Lipstick and lip-gloss will only have so much durability through eating, drinking, kissing and crying on your wedding day so it's good to have a top up on hand; if you're likely to forget about it, maybe task a bridesmaid with reminding you before photos to have a quick top up. It'll give you a more finished look over all and your wedding photos will be seamless.
Ms Moo (also known as Sali) is a professional makeup artist based in Nottingham. Known and loved for her reassuring, friendly way as well as her killer makeup skills, she's sure to make you feel fabulous on your wedding day. You can contact her to discuss your own wedding here.