Emmy's Opulent Christmas Shoe Collection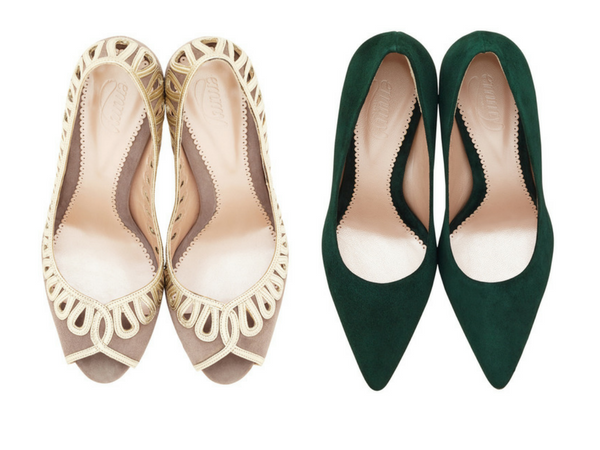 Whether you're the fabulous bride, a lovely bridesmaid or just lucky enough to be attending a wedding or two this Christmas, Emmy's latest shoe collection is guaranteed to finish off your wedding look beautiful. In rich tones of navy, forest green and black along with a spot of blush pink and sparkle, the shoes are wonderfully versatile and are guaranteed to come in handy well after the wedding soirée has passed. With the options of ballet flats, mid heels and high heels, you can choose a comfort level and look that suits you best whilst still remaining effortlessly stylish.
Using the best Italian suedes and leathers, Emmy's leading craftmanship has been passed down numerous generations, with their attention to detail being second to none. With both bespoke designs and ready to wear styles on offer, you are sure to find those perfect pair of Carrie Bradshaw worthy shoes that make you feel like an absolute queen on the wedding day.
Below are some of our favourites from the collection to get you inspired and if you fancy finding out more and exploring Emmy's bespoke collection, you can contact Emmy London directly here.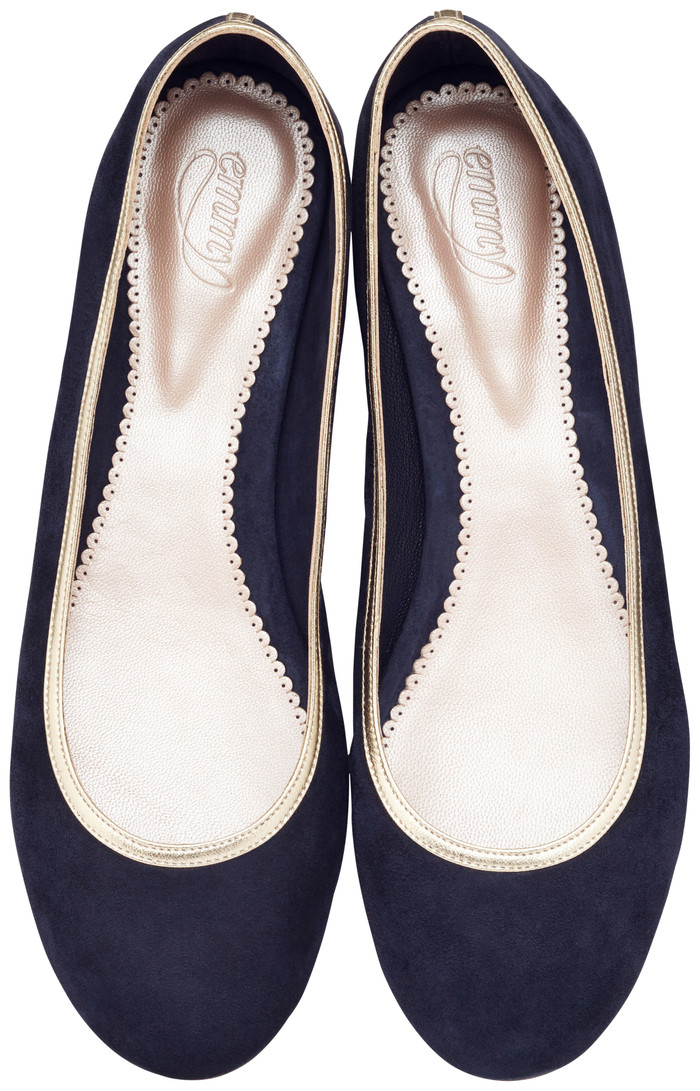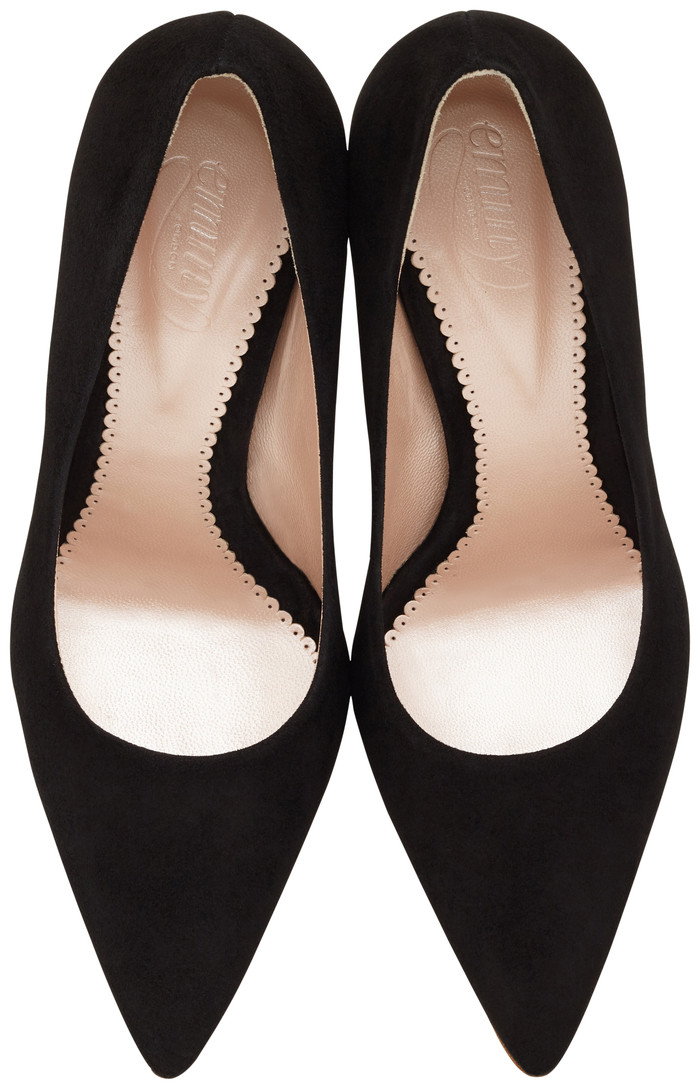 Carrie Shoe in Midnight + Olivia Heel in Jet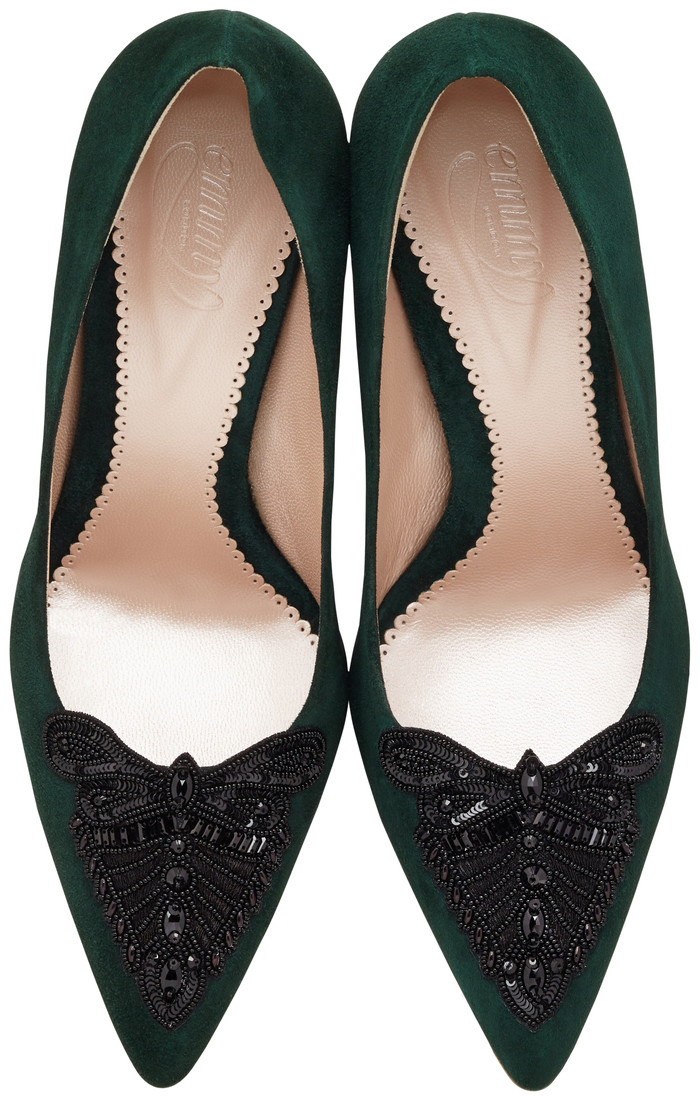 Olivia Heel in Midnight + Olivia Trim Heel in Greenery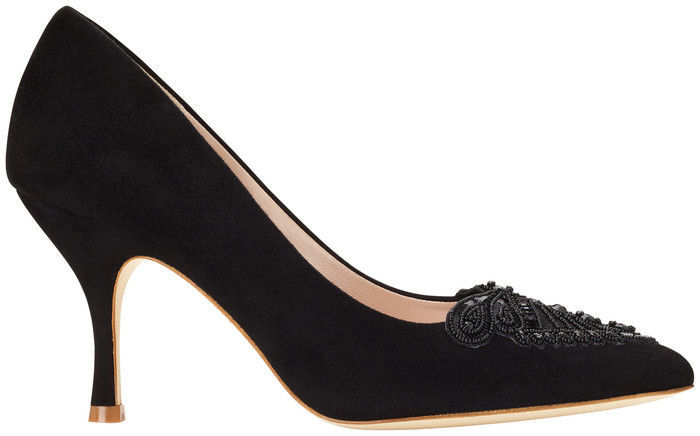 Olivia Trim Heel in Jet + Rebecca Trim Heel in Jet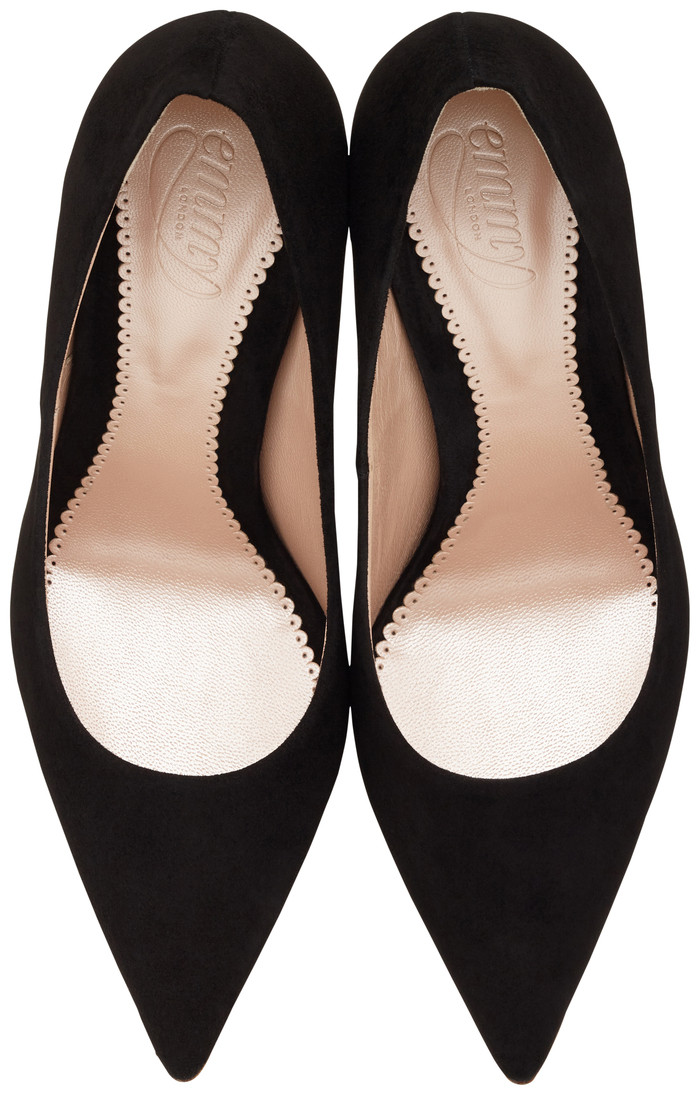 Olivia Trim Heel in Jet + Olivia Heel in Jet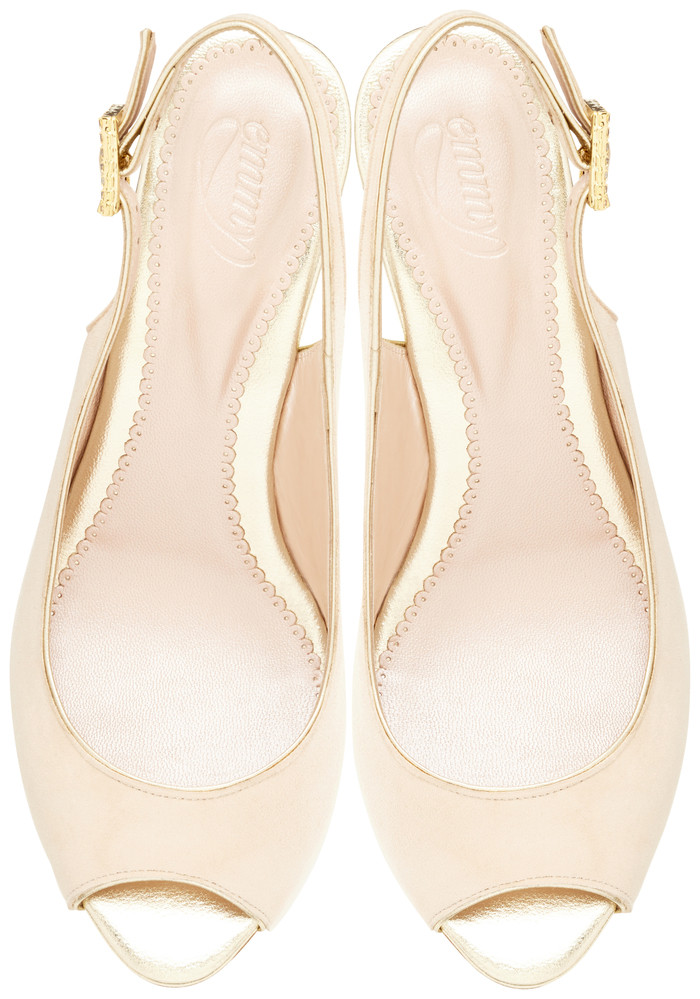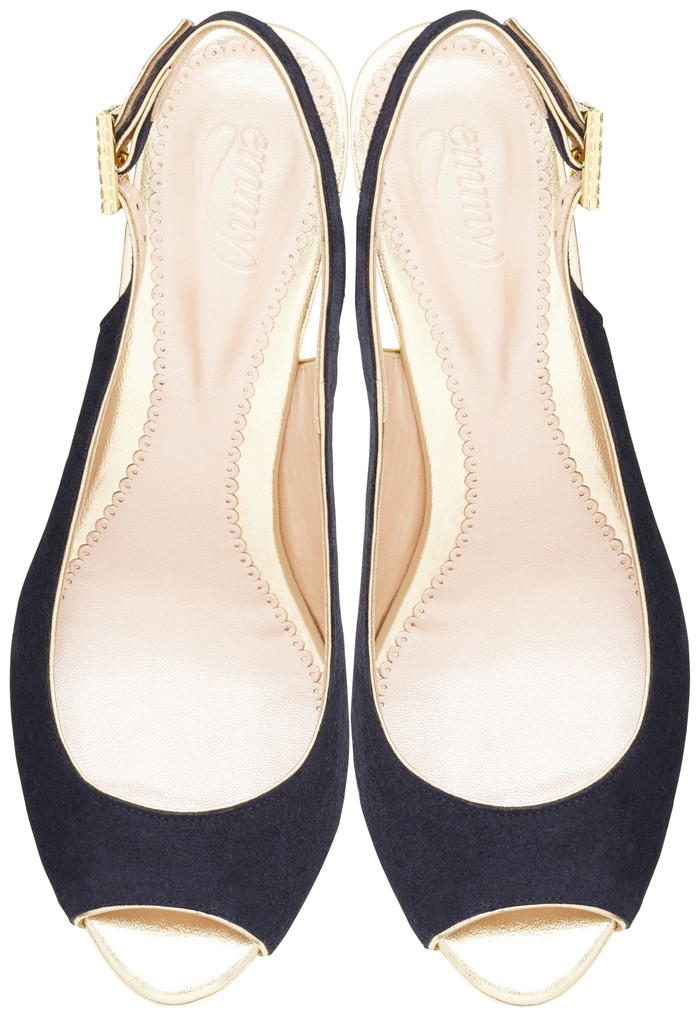 Saskia Blush Wedges with Gold Trim + Saskia Midnight Wedges with Gold Trim
Esme Heel in Cinders + Olivia Heel in Greenery
Prices start from £350.