Things to Consider When Planning a Winter Wedding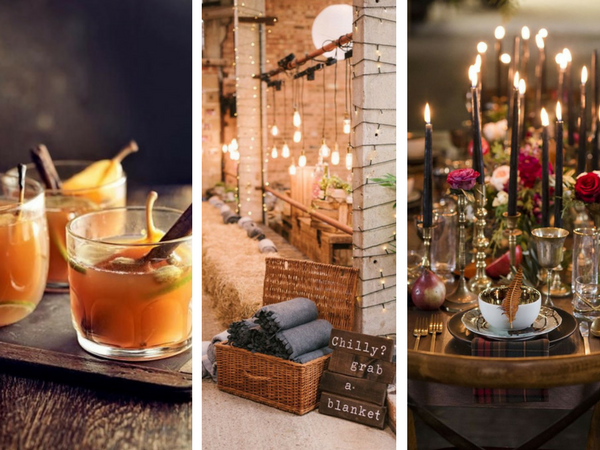 There's something so magical about this time of year. The luxurious colour palettes, gorgeous crisp blue skies, beautiful early sunsets, soft candle light, the sparkle and of course it's the season for romance! It's no surprise that more couples are opting for luxurious Winter Weddings. Grab a delicious hot chocolate and take 10 minutes to read The Events Desingers' top tips for planning your perfect Winter wedding.
Image Sources: Hannah Duffy Photography via Rock My Wedding + Jamie Oliver
Baby it's cold outside
Guest experience and comfort is one of the first things to consider when planning your wedding anytime of the year. The more relaxed and comfortable your guests feel the more memorable your wedding will be. One of the key things to consider when planning a Winter wedding is the coldness and overall Winter temperature. Create a warm outside space for anyone who fancies a breath of fresh air with fire pits, warm drinks stations and cosy blankets.
Serve warming drinks to keep guests warm, some of our favourites include: Mulled Wine and Winter Pimms Punch. Make children feel special by serving non-alcoholic drinks such as Mulled Apple Juice and Deluxe Hot Chocolate.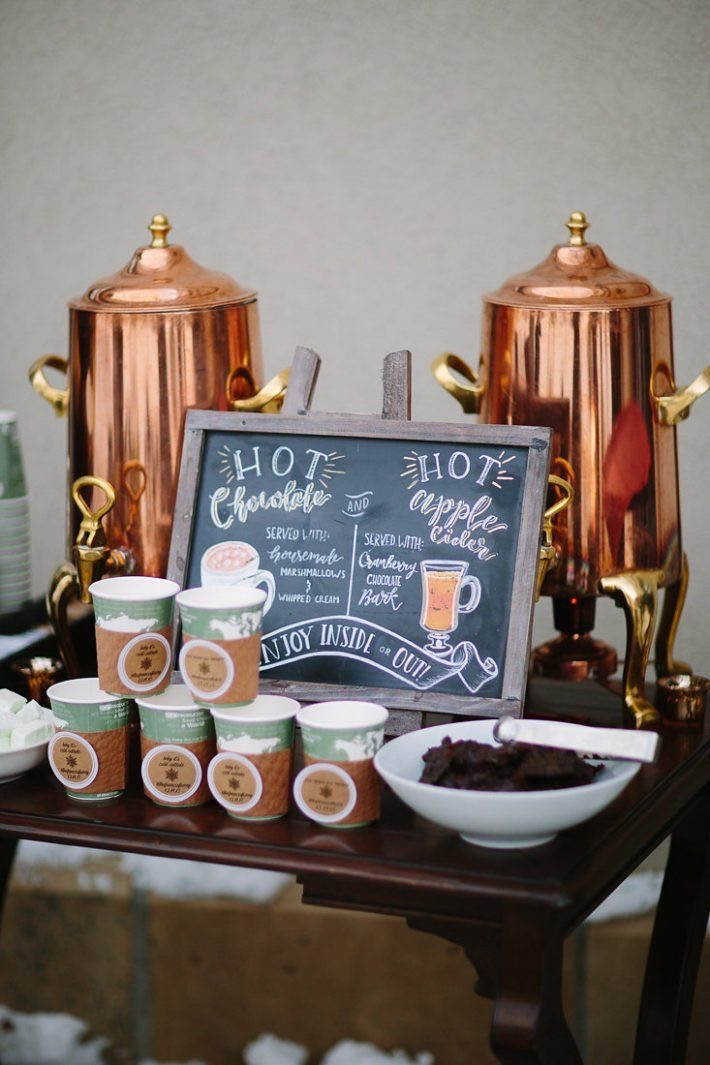 Image Sources: Olive Magazine + Wedding Venues
The all-important, food.
Treat your guests to some warm, hearty and seasonal courses. Serve delicious hot canapés during cocktail hour, we love miniature steaks, caramelised onion and goats cheese tarts and tiny jacket potatoes with a variety of servings to keep your guests wanting more. Work with your caterer to create a 3-course meal that is seasonal and classic.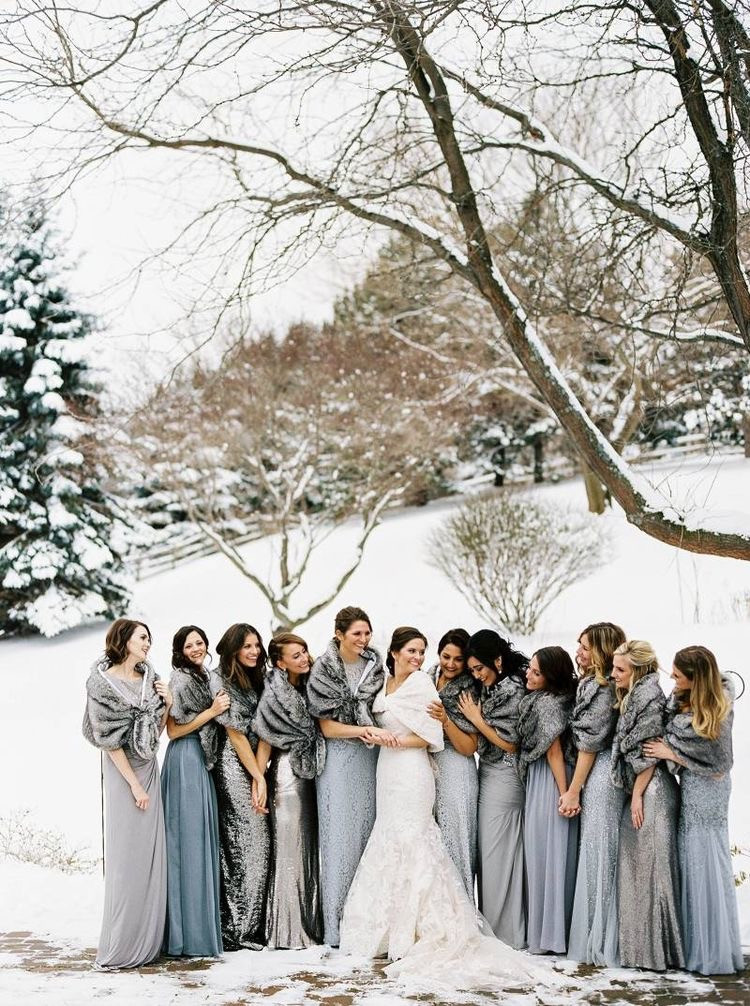 Image Sources: Alexandra Elise Photography via Magnolia Rouge + Fab Mood
Timing
Winter is the most expensive season of the year and is incredibly busy with the festive season. A lot of people travel during this festive time and have family commitments months before. Send your Save The Date cards as soon as possible to give guests as much notice as possible. Also, we highly recommend booking your suppliers as quickly as possible to avoid disappointment. It's an incredibly busy time of year for many key suppliers such as: Photographers, Caterers, Bar Hire, and Entertainers.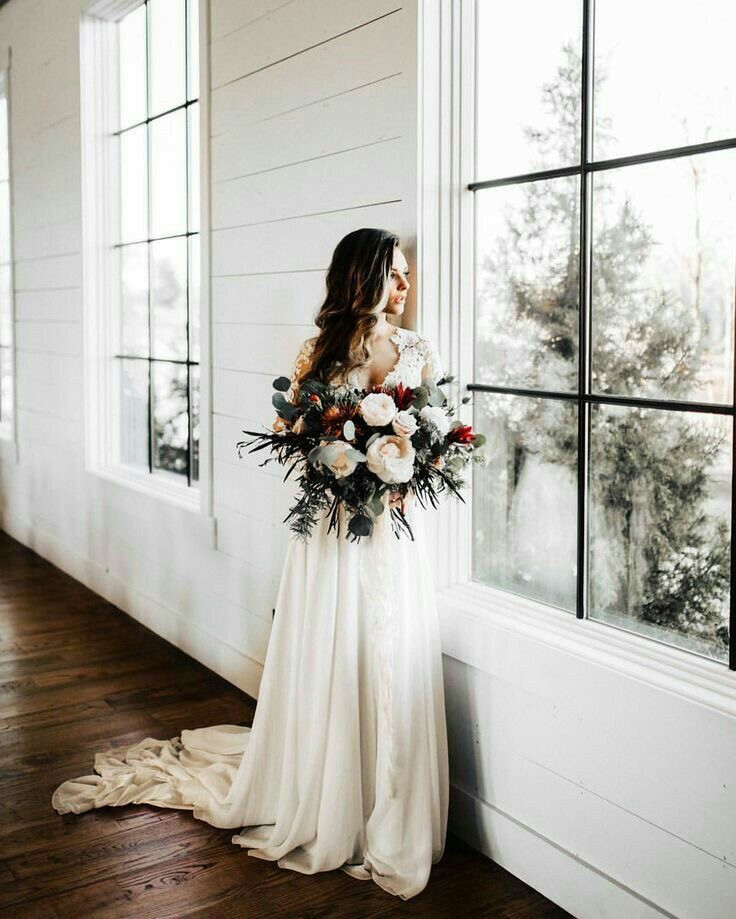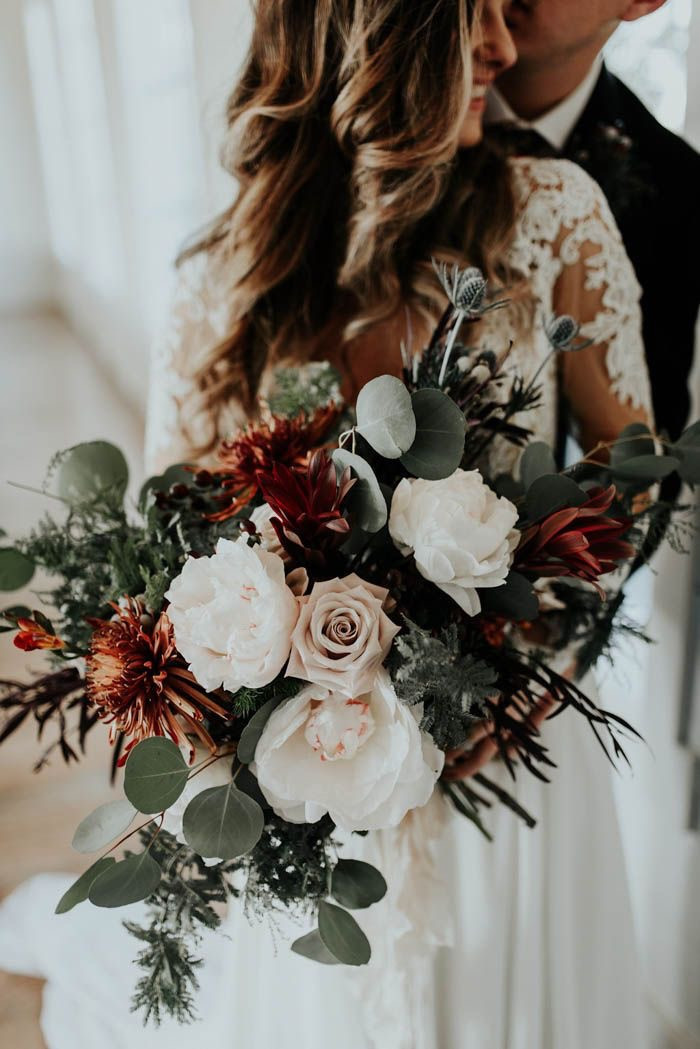 Image Sources: Junebug + The White Company
Décor
Winter weddings are all about luxurious colour palettes, soft twinkly candlelight and stylish décor. Work with your floral designer to choose seasonal blooms such as roses and anemones and mix with foliage, mini pinecones and branches. Use natural greenery and foliage with luxurious winter shades and blend with metallics.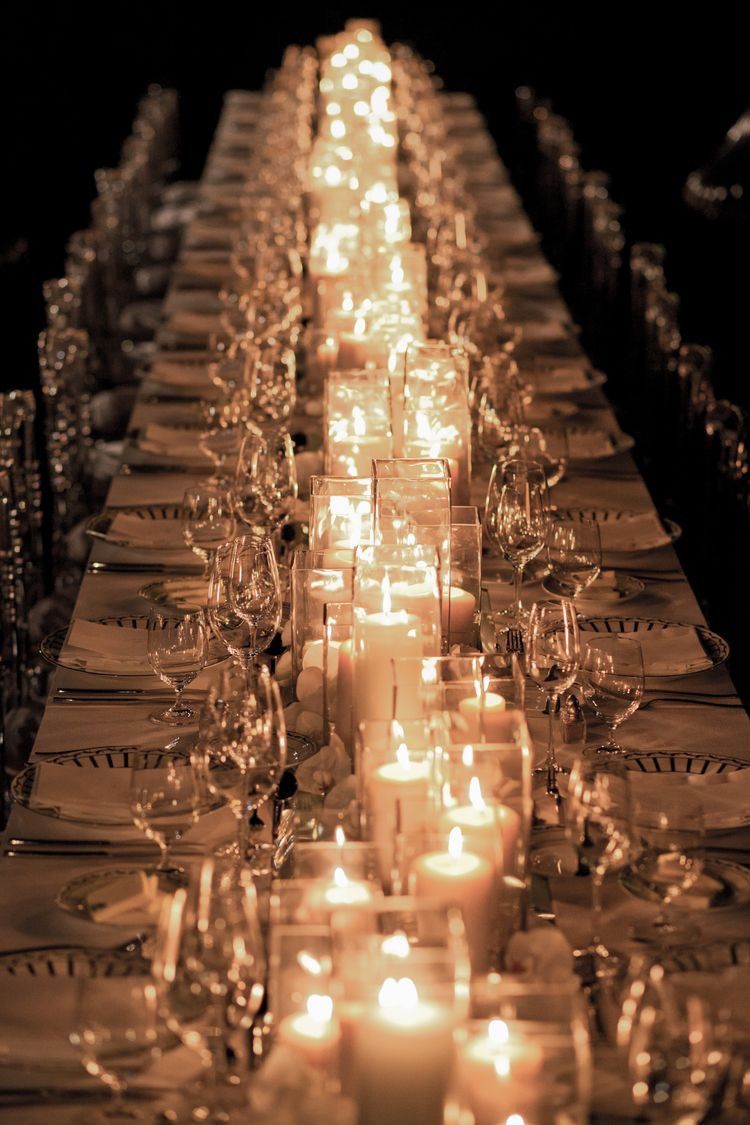 Image Sources: Wedluxe Magazine + Pinterest + Brides Book
Candlelight
Winter weddings ease a romantic, intimacy, and magical ambience so embrace candlelight where you can. Opt for candlelight and fairy lights with warm tones to create a gorgeous, romantic, twinkling effect.
Image Sources: The Curries via Rock My Wedding
Lighting
It will get dark very quickly and you may need to use a lot of lighting to achieve a warm, cosy and romantic atmosphere. Pretty fairy lights, candlelight, stylish bulbs and just a few of the available options, don't be scared to get creative with your lighting.
Image Sources: Wedding Chicks + Kelcy Leigh Photography via Bridal Musings
Darkness
Consider that it will start to get dark from 3 o'clock in the afternoon, so be mindful when creating your timeline. Discuss timings with your photographer and ensure you make the best of the limited daylight. Perhaps arrange an early ceremony time so you can capture those all-important photography opportunities. Check an approximate sunset time and schedule these shots into the day.
Image Sources: Bryce Covey Photography via Style Me Pretty
Preparation
The light dusty frost, the gorgeous blue skies, the snowy landscape, the crisp fresh falling leaves and of course, the rain! Here in the U.K the winter months can bring some very unpredicted weather. Be prepared for anything by having umbrellas for guests to use and wellies on hand for the worse-weather. Allocate extra time for guests to arrive due to bad weather and request suppliers arrive earlier than expected. Create a contingency plan for on the day and consider the worse possible outcome.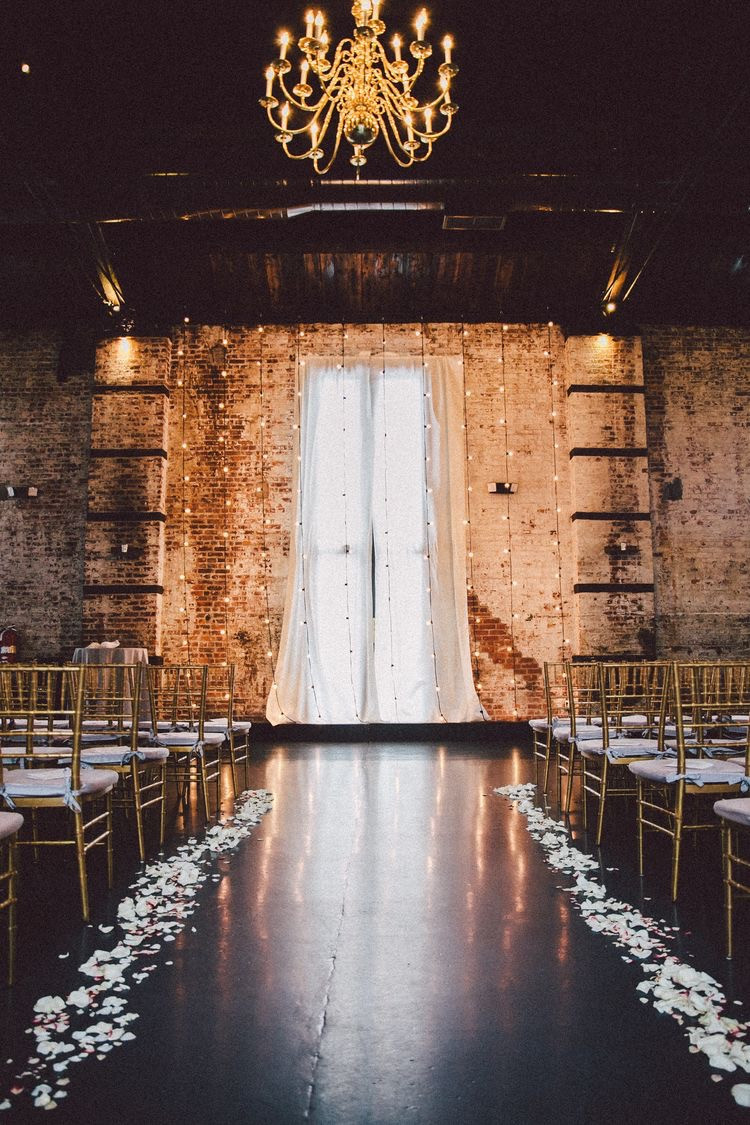 Image Sources: Creative Events + Melissa Schollaert Photography
Wishing you all the best for your stylish, memorable and joyful winter wedding day. If you would like to find out more about The Events Designers' wedding planning and design services, you can check out our Wedding Planner profile here.