Engagement and Wedding Ring Trends 2014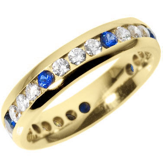 So, another year has begun, and 2014 looks like it's going to bring some gorgeous new engagement and wedding ring trends. We've been studying the key trends from brides and grooms and this is what we discovered....


Yellow Gold is back!

Although white metal has taken centre stage within jewellery since the late nineties with platinum and white gold being the ideal choice for diamond rings, the more traditional yellow gold is making a big come back. Whether going for something classic and simple like the Duchess of Cambridge who wears a plain yellow gold wedding ring next to her huge sapphire engagement ring, or going all out like the beauty below, yellow gold is timeless and back in fashion!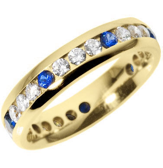 Rose Gold

Rose gold proved popular last year and this trend has continued into 2014. It's stunning warm pink tones surround diamonds beautifully as well as looking excellent as a plain ring against many different skin tones.


Bi-metal/ mix metal rings

Rose gold is also a gorgeous metal to create a contrast in mixed metal rings, which is also trending this year. There is a wide range of metals that you can put together such as titanium and rose gold- a perfect option for someone looking for a unique ring with a classic edge.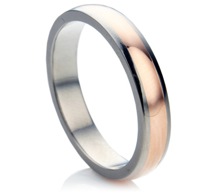 Vintage Look

Another continuing trend is the vintage look...will it ever go out of fashion? We don't think so! The only difference is, more and more jewellers are creating timeless vintage inspired designs, so now you have even more choice and can buy a brand new ring knowing the quality is up to the current standards and also free of nickel! It also allows you more control over your diamond choice, getting exactly what you want within your budget. We love this vintage inspired engagement ring.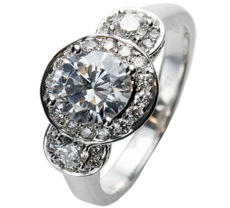 Less is more…

Following the delicate vintage rings trend, there has been an influx of petite engagement rings, featuring slim bands with elegant diamond set shoulders and a single solitaire diamond such as this gorgeous engagement ring.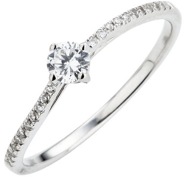 Shape up...

Sitting hand-in-hand with the increase of vintage inspired engagement rings, shaped/ curved wedding rings have equally fallen into fashion as customers want their wedding band to sit perfectly with their engagement ring, following its contours. With diamond set and plain choices available, you can achieve a seamless matching pair.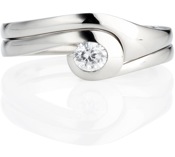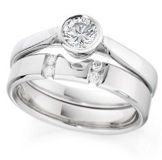 Make it your own!

With more and more information and ring styles accessible on the Internet, people are becoming increasingly interested in the process of designing their own ring. We have seen a big increase in bespoke orders, with customers either adapting a current design slightly, or creating their own from scratch. It is always a pleasure helping people make their design into a reality and a wearable piece of jewellery.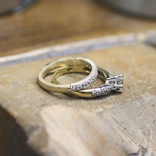 Stacking rings

Although, not a new concept to the jewellery trade, stacking rings are proving a popular choice for 2014. Either having different metal rings that sit against one another to create a contrast, or the engagement ring sat in between two diamond rings.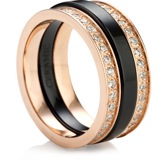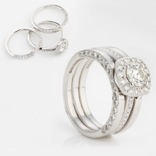 Modern metals

More and more men are veering towards tough metals such as tungsten carbide, zirconium and titanium. Tungsten carbide is one of the toughest alloys on the earth! It is incredibly scratch resistant and does not tarnish, making it perfect if you lead a heavy-handed life! Other metals such as titanium and zirconium offer a hardwearing ring with a lustrous grey colour.




Tungsten Carbide ring and Decorative titanium ring

Whatever your taste may be, you can find the perfect ring for you that's both on trend and will last a life time!