5 Reasons to Marry at Sunrise
---
A big wedding day isn't for everyone, and for couples who don't relish being in the spotlight, would rather save money, ditch the formality, or want an intimate ceremony for just two (and maybe a handful of guests) – a Sunrise wedding may just be the perfect way to tie the knot.
Reason 1
Marry by 9am before the bustle of the day begins and spend a deliciously relaxed day together - either just the two of you or with close family and friends. A Sunrise wedding bypasses the need to plan a day for your guests and the headache of seating plans and playlists – instead think spa day, breakfast at your favourite restaurant, punting down a river or entertaining from your own home….. the possibilities are endless!
Photo credit: A Tall Long Legged Bird
Reason 2
Exchange your vows early in the morning then jet off to your honeymoon destination – you'll be treated like royalty all day long. Don't forget to let them know when you board your plane – you never know, you may be in for an upgrade or complimentary glass of fizz.
Photo credit: A Tall Long Legged Bird
Reason 3
If it's a matter of economics, a Sunrise wedding can be far cheaper but still magical. A wedding breakfast for your guests wont' be as expensive as a wedding reception and party but needn't be any less special. In summer time and the weather is great, a picnic in the park might just be the best way to celebrate with family and friends.
Photo Credit: Amy Sanders
Reason 4
Photographs taken at first light have a beautiful, ethereal quality. Our wedding planning team at the Roman Baths recommend visiting your venue before the big day with your photographer to scout out where the light best falls early in the morning, and the most romantic backdrops, to ensure that you get the best possible photos of your big day. At the Roman Baths all ceremonies are torchlit and when the water from the Great Bath is steaming, the venue is wonderfully atmospheric.
Photo credit: A Tall Long Legged Bird
Reason 5
Do something different! Wedding guests and brides and grooms alike, love the quirkiness and romance of a Sunrise wedding . At the Roman Baths, you have exclusive access to a venue rarely available for private hire – without the hustle and bustle of tourists. You'd be surprised at how many people would prefer to opt for a less formal day with room for manoeuvre, rather than attending a military style affair.
Photo Credit: Amy Sanders
Have your own Sunrise wedding
The Roman Baths, situated in central Bath won Gold for Best Historic Wedding Venue in the UK Wedding Awards 2017. They have Sunrise and Sunset wedding packages available all year round and have an open evening on 21st February from 7-9pm where you can experience the venue as it would be on your wedding day, with favourite suppliers attending. Booking essential. Contact events.bath@searcys.co.uk or call 01225 444477 to reserve your place.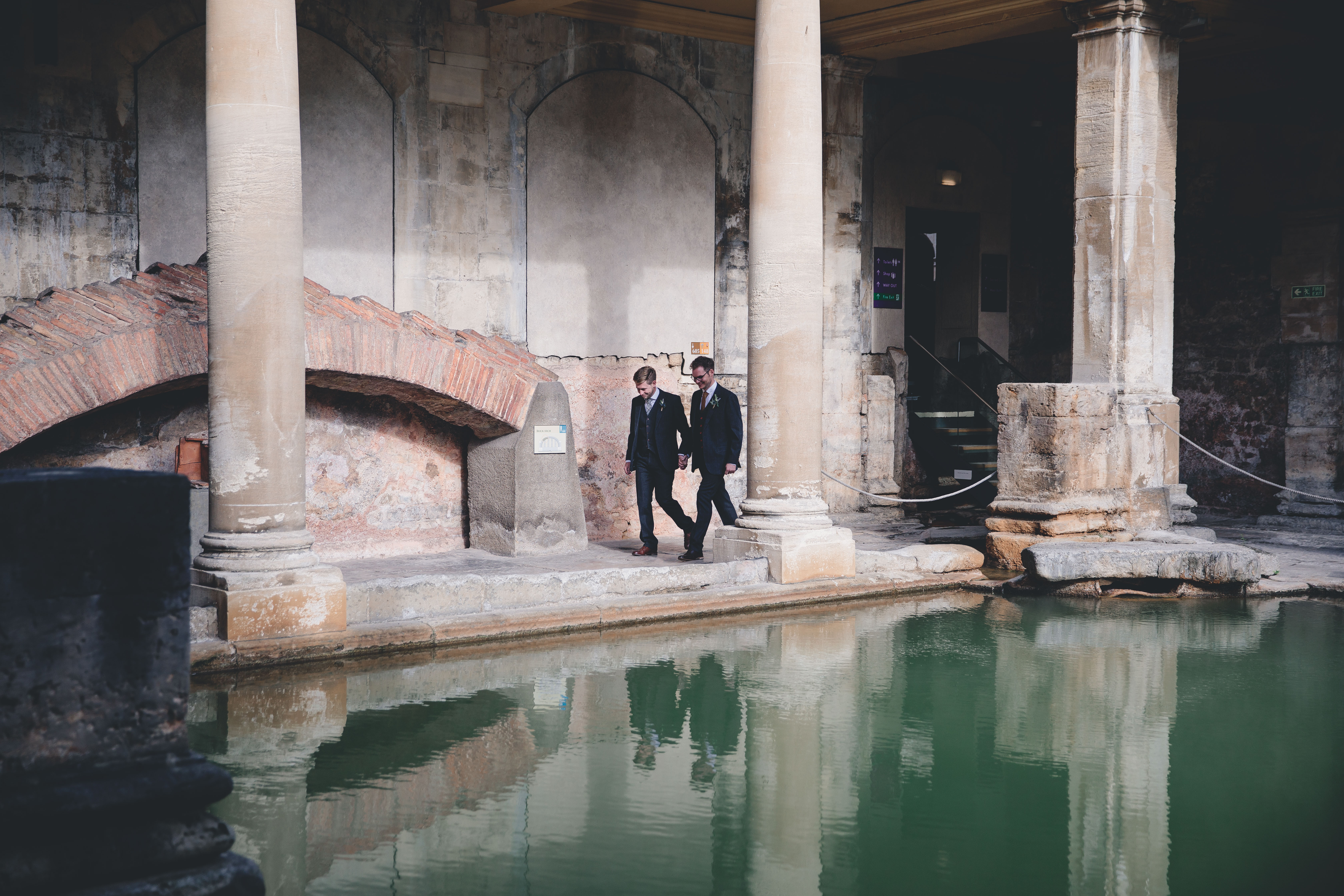 Photo Credit: A Tall Long Legged Bird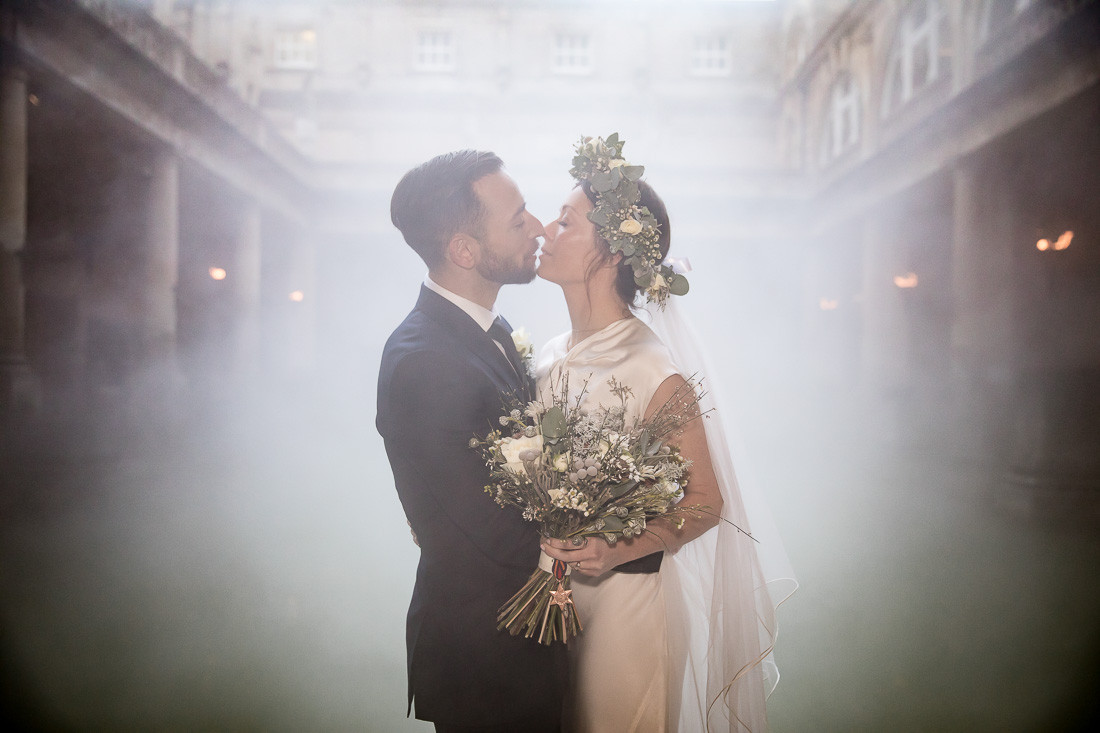 Photo credit: A Tall Long Legged Bird