The Most Popular Wedding Rings 2019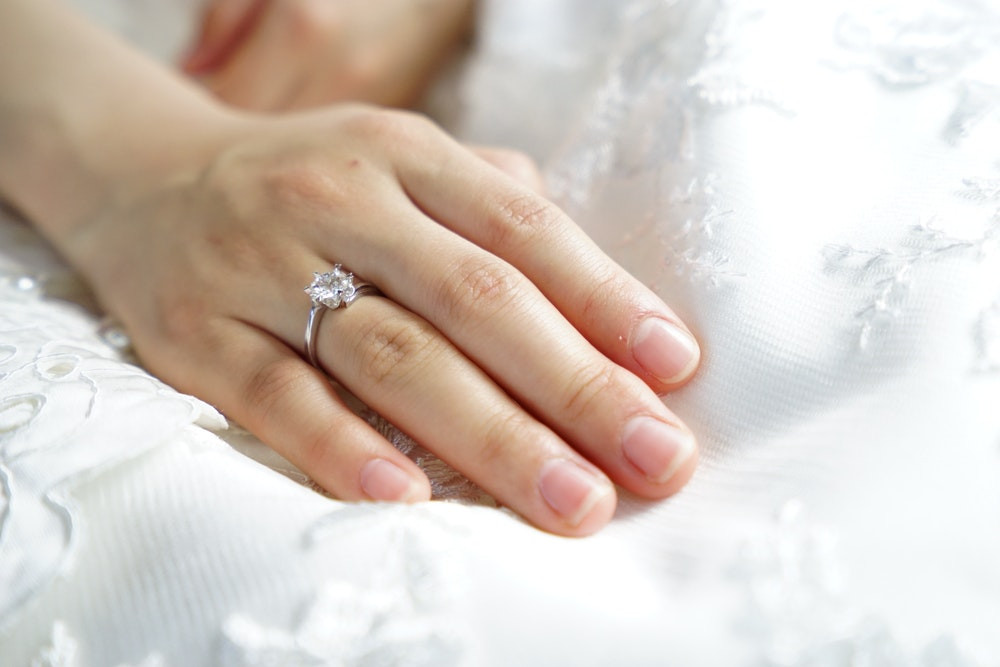 Why is it that we invest so much in engagement rings and attire for the wedding day, but don't invest quite so much in the budget for wedding bands? It's a good question since the wedding band symbolises so much about marriage, and is something to be worn every day for the rest of our married lives. After all, thousands of pounds go into bridal gowns and they only get worn for one day!
Importantly, a wedding band matters. It represents commitment, love and longevity. A wedding ring is the one thing you will look at every single day, long after the wedding celebration, to remind you of your love for each other. You can revisit your big day by looking at photos and social media posts, but you can also evoke memories through a quick glance at your wedding ring.
The more special your wedding ring, the more it will remind you of your special day. Don't be tempted to skimp on your wedding band. You will only regret it.
Here's a round-up of the most popular wedding rings. Pick wisely. You want to ensure your investment becomes one of your most prized possessions.
Diamonds are a girl's best friend (and a man's)
Gone are the days when diamonds were reserved for the engagement ring, or indeed just for women. Now many brides-to-be are choosing eternity-style diamond wedding rings, and men are falling for the diamond trend too (men's wedding bands with diamonds set in them are rising in popularity).
With so many brides-to-be opting for diamond wedding rings, it's important to try and match your wedding band with your engagement ring to ensure they not only look good together but feel comfortable too. To compliment your
1 carat engagement ring
, look at different styles and shapes that will fit comfortably together such as a plain band or a stunning eternity band.
Custom-shaped
Custom-shaped wedding bands are bang on trend. Most engagement rings are an awkward shape and don't sit neatly with a traditional straight wedding band. The answer of course is bespoke.
Some jewellers specialise in high end bespoke engagement rings and wedding bands. An increasing number of bridal customers are opting for bespoke wedding bands that fit snugly around their engagement ring, often ordering the wedding band at the same time as the engagement ring as a pairing. It's not hard to see why this is so popular. The look achieved is quite simply stunning.
One isn't enough
Stackable wedding bands are on trend, so don't feel you have to make a stark choice between a plain band and a diamond encrusted one. Why not have both? It is a popular trend to have a wedding ring either side of the engagement ring to symbolise 'locking the engagement in'.
The stacked wedding ring look isn't actually a new trend. In Scandinavia it is common for married women to wear an engagement ring, a wedding band and another band to represent motherhood. But even if you just want to add extra sparkle, stackable wedding rings with your favourite gemstones or diamonds can make the statement you are after.
Something old, something new
There's something very appealing about old jewellery. Buying vintage and antique rings is becoming increasingly popular. Antique and vintage wedding rings are a wonderfully romantic idea and the perfect way to make your wedding bands a distinctive choice.
Or perhaps you want to repurpose a relative's wedding band such as from your grandparents? This can be kept as it is or refashioned into a completely new piece of jewellery by a bespoke jewellery specialist. That ticks at least two boxes when it comes to the bridal tradition of wearing something old, something new, something borrowed, and something blue!
Fingerprint bands
Perhaps the latest trend to hit the wedding band scene is wedding bands with the respective bride and groom's fingerprints laser engraved onto the top of or inside each wedding band. The bride has a band with the groom's print on and the groom a matching band with the bride's print on. It's a unique way to personalise your wedding rings and a fitting and romantic reminder to always be present in each other's hearts.
A message to you
For sentimental couples, there's nothing more fitting than wedding bands that hold a special message, whether emblazoned on the ring itself or discretely engraved on the inside. There are many great reasons to engrave your wedding bands, most importantly though is to make them totally special and unique to you.
Here are some more top tips for choosing your wedding band. Good Luck!
Source: Cry for the Moon