Royal Wedding Dresses | History In The Making
With Elaine Uttley, Fashion Museum Bath
On 19th May, the UK was captivated by the long awaited wedding dress reveal at the wedding of Ms Meghan Markle to Prince Harry at Windsor Castle, London. Meghan surprised many by opting for a more traditional, simple style of dress. The A-line gown, designed by Clare Waight Keller, Artistic Director of French fashion house Givenchy was crafted from pure white silk with a bateau neckline, and a cathedral length, 5 metre long silk tulle train, with embroidered flora representing all 53 countries of the Commonwealth.
A wedding dress is one of the most important garments a woman will ever wear. Invested with emotions and dreams, it symbolises a major rite of passage and few other items of clothing seem to hold the same significance.
White has long been a popular choice for wedding dresses, although originally it was more a statement of wealth and status than purity and romantic love. Marriage was often a political or business union between two families and brides were expected to dress in a manner that cast their families in the most favourable light. White was a difficult colour to create and maintain and sent a clear message of affluence. Rich patterned silks were also a fashionable choice for the aristocracy, while women from more modest backgrounds wore their best dress of any colour.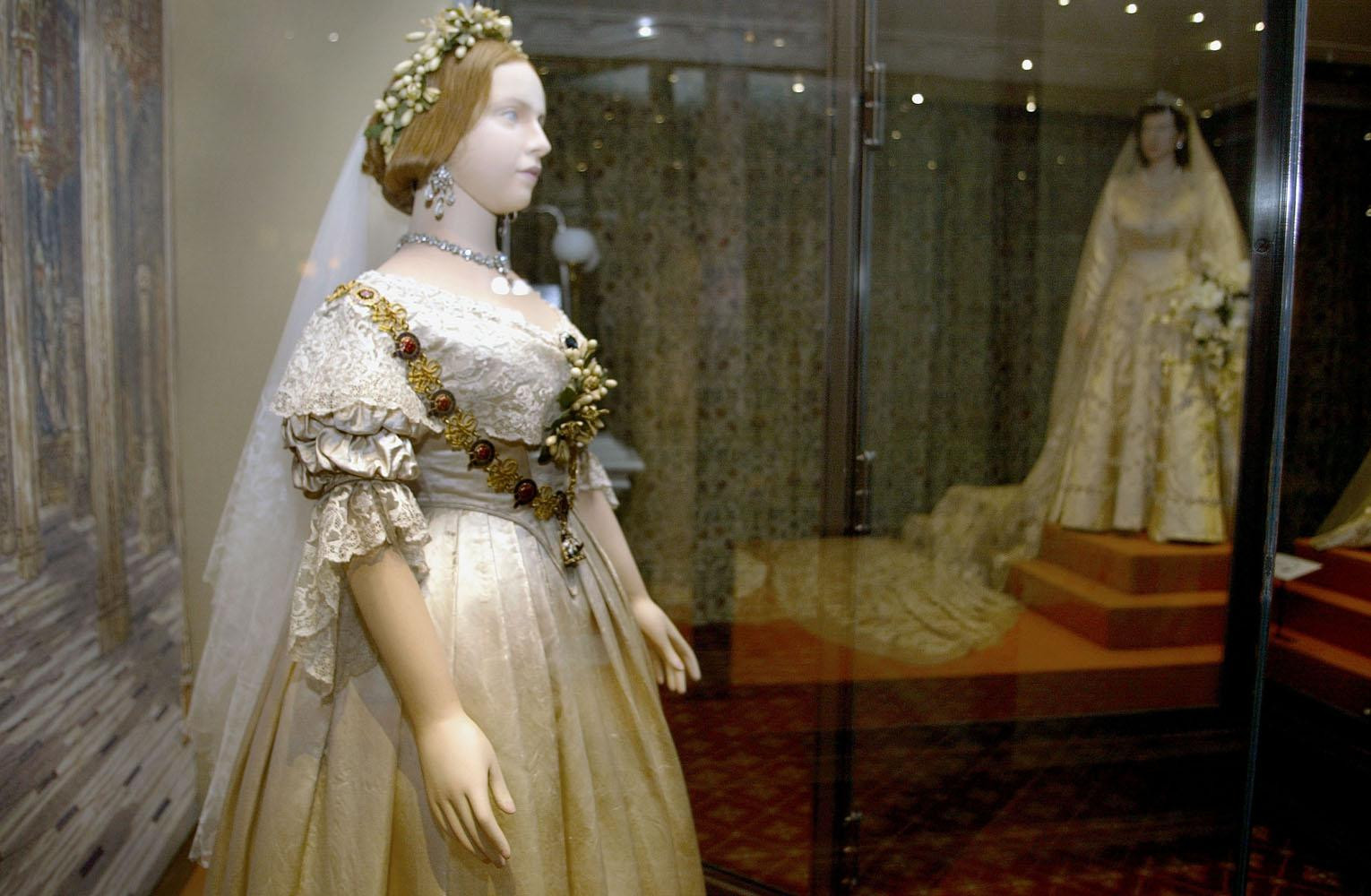 Credit: Getty
It was Queen Victoria's decision to wear white at her wedding to Prince Albert of Saxe-Coburg and Gotha on 10 February 1840 that sparked the tradition for romantic white wedding dresses that we know today. In a departure from the stately robes worn by previous monarchs at Royal weddings, Queen Victoria wore a white silk satin gown with a lace veil, eschewing a grand display of wealth and political message in favour of a dress that acknowledged the romance of her nuptials. The dress was accessorised with a wreath of orange blossom, a symbol of fertility and purity, and myrtle, representing love and domestic happiness. Queen Victoria's wedding dress made white a desirable choice for bridal attire at all levels of society and the symbol of romantic love that prevails today.
Since then we've seen many more royal wedding dresses which have influenced bridal fashion, from Princess Diana's iconic taffeta gown with huge puff sleeves, to The Duchess of Cambridge's lace detailed Alexander McQueen dress. WIthout doubt that the elegant dress worn by Meghan Markle, or The Duchess of Sussex as she's now known, will also contribute to this rich bridal wear legacy.
Credit: Getty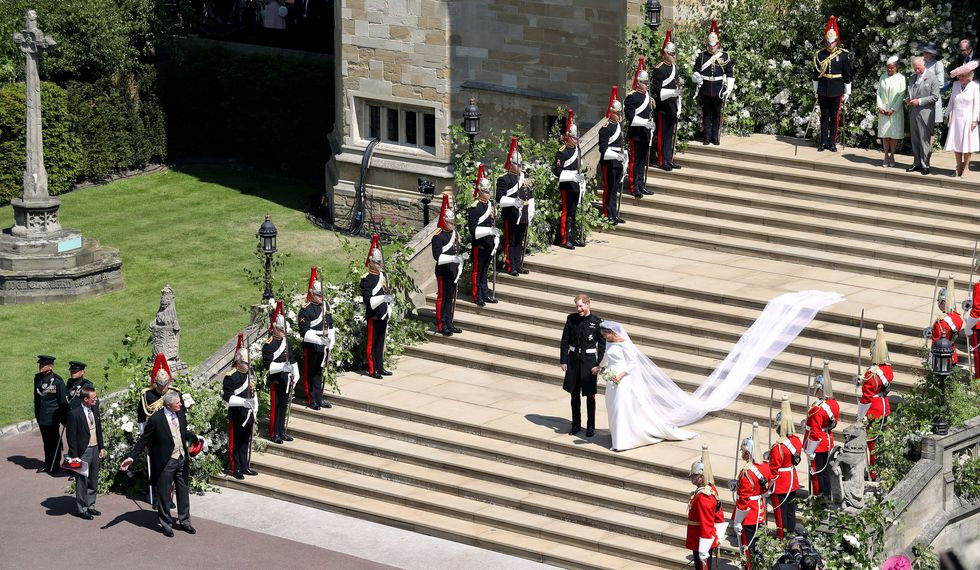 Credit: Getty
Many women choose to preserve their wedding dresses after their wedding day with some attaining the status of family heirlooms that are passed down through several generations. So how should you care for your wedding dress once the big day is over?
The first step is to have the dress professionally dry cleaned to get rid of any marks and stains. It is best to do this soon after you return from honeymoon while the stains are still fresh and not set in, especially if the dress is stained with mud or red wine. Secondly, I would recommend wrapping the dress in acid-free tissue paper and storing it flat in a museum quality archival box that will protect from light and dust. Be wary of using a regular cardboard box as it may contain acid that can cause your wedding dress to discolour overtime. Although absolutely fine for short term storage before the wedding, hangers can place stress on the seams and shape of the wedding dress and plastic dress carriers can trap moisture leading to condensation and mold so both are best avoided for long term storage.
Layer acid-free tissue paper over any beads and sequins as you do not want these items to scratch or snag satin or silk fabrics when touching other parts of the dress, and padding out any folds with tissue 'sausages' can help prevent any deep set creases. Store the box in a cool dark environment with a relative humidity of around 50% and check the dress every six months or so to ensure that nothing untoward has happened. A final top tip suggested by many brides is to consider adding dry cleaning and the cost of a storage box onto your overall wedding budget so that you can ensure your dream wedding dress gets the happily-ever-after it deserves!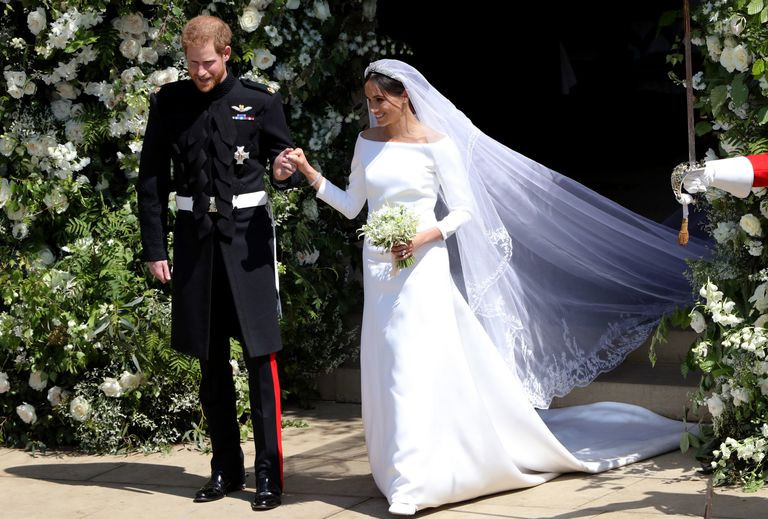 Credit: Getty
Elaine Uttley has been a Dress Curator at the Fashion Museum Bath since 2007. The Fashion Museum is housed in The Assembly Rooms, one of Bath's most prestigious venues which has been at the heart of the city's social life since the 18th century. There are four rooms on the ground floor, designed for large assemblies and therefore ideal for hospitality and entertainment. Visit our wedding and business event pages to discover more about holding your event there, or our wedding blog page for inspiration! For venue hire enquiries contact our team on 01225 47786.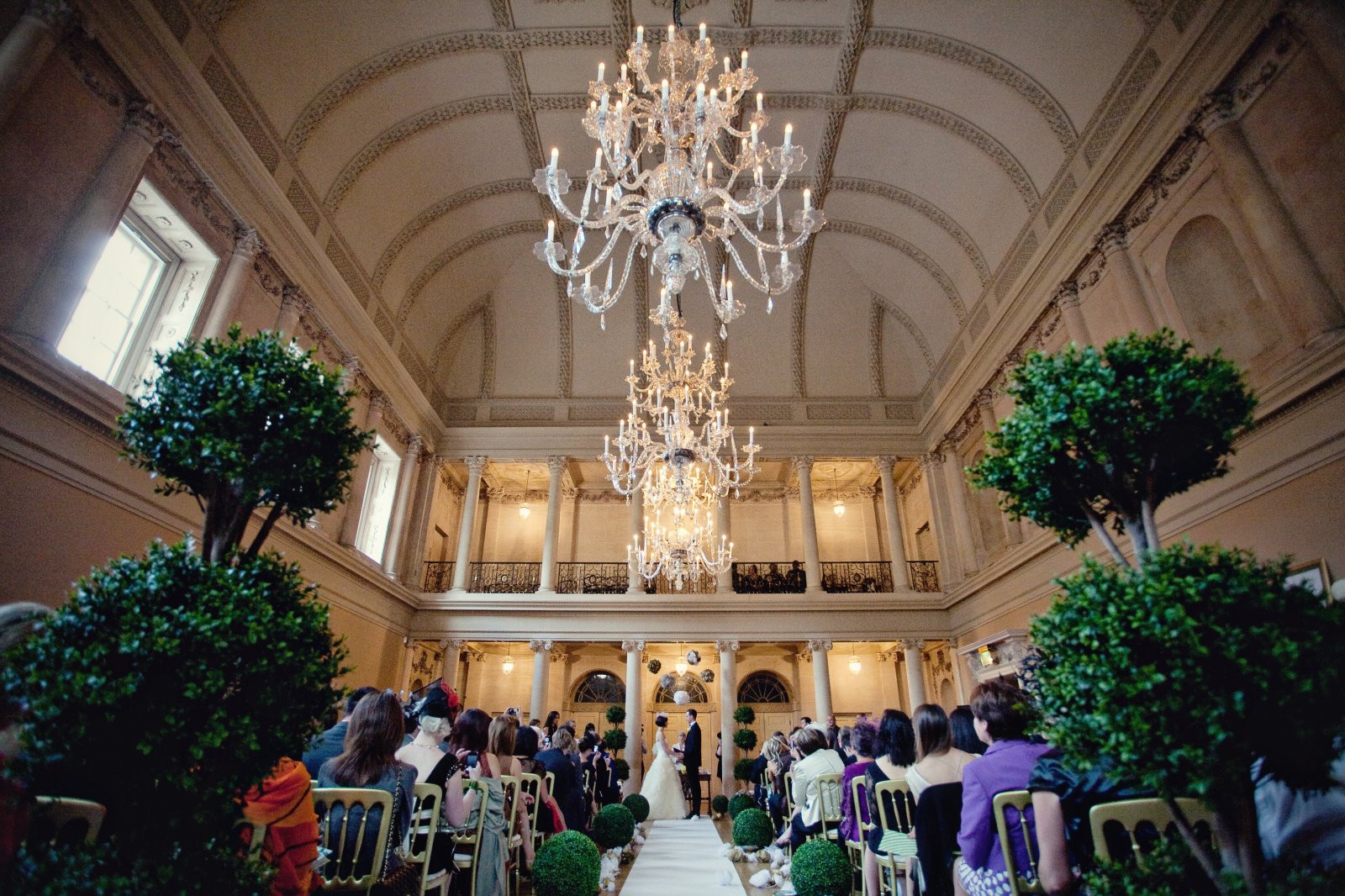 See The Assembly Rooms WeddingPlanner.co.uk profile
See The Roman Baths & Pump Room WeddingPlanner.co.uk profile