Richard Ward's Ultimate Hair Countdown for Brides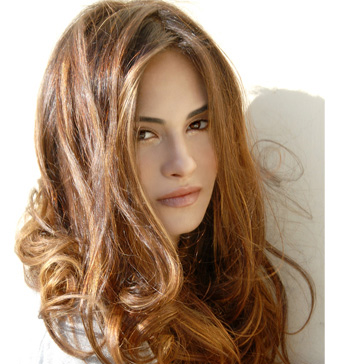 Eight months before the wedding….


This is the time when you need to start thinking about the hairdresser you'd like to style your hair on the day. I'd suggest you ask any friends/family who have been married recently who they went to and go on recommendation. But, don't just go ahead and book them, book yourself in for a wash and blow-dry first with their bridal expert and see how you communicate with each other. It's the perfect time to just ask a few questions about their experience and what they've been most proud off. You may need to visit 2 or 3 bridal experts before you find the person you'd like to work with.
Six months before the wedding….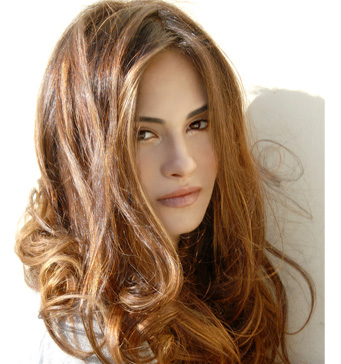 You can start talking colour, styles, extensions, treatments with your chosen stylist now. If you have your dress selected then bring in a photo so they can see the neck line and decide whether your hair style is going to be up, down, or a bit of both. Maybe book in for your first consultation to have an idea of the different styles you like and the stylist can talk over how your hair needs to change before the day ie you need to grow it some more, the colour may need addressing etc.
Five months before the wedding….

You need to start working on the condition of your hair so treat yourself to some professional at-home deep conditioning treatments. To compliment your twice weekly deep conditioning treatments, treat yourself for a monthly in-salon backwash treatment. In salon treatments are more intensive and you feel like you're treating yourself too!
Three months before the wedding…

So, if you've decided you want a dramatic colour change this can take several visits to get completely right. Following a full consultation you can start the colour change at this time. This allows for both you and your future husband to get used to the new look colour – nothing worse than him not recognizing you walking down the aisle! This goes the same with permanent extensions. I'd suggest you try them out now so you can see if they are really want and you can cope with the after-care. You could try Great Lengths and Raccoon as the natural hair quality and colour matching is fantastic – you'd never know it wasn't your own hair!
Two months before the wedding….

A healthy scalp will encourage your hair to grow at its best. There is a great new treatment called Pro-Hair Growth and it's a hit with brides. It's a gentle micro-dermobrasion for the scalp and encourages a healthy scalp environment. Scalp health is as vital as diet, nutrition and maintenance through home care, so this treatment combines all these crucial elements to ensure hair's full growth potential is unleashed.
One month before the wedding….

This is the time to consider your new look cut that will work with the overall look on the day. It will give you time to get used to the style and you should be getting your stylist to not only experiment with the bridal look, but getting them to show you some easy to recreate styles for the honeymoon. Your stylist is an expert in hair – so use that expertise to the fullest!
Two weeks before….

This is where you need to fine tune your colour and style. So, roots need to be re-touched, maybe have a gloss treatment to get that extra shine to your tone, extensions should be completely replaced with a new set, and your hairstyle re-shaped so it works perfectly with your chosen style.
The day before….

If you're wearing your hair up, then wash and blow-dry your hair the evening before. This will enable more grip and hold for the hair up style. Newly washed hair can work but it will mean a lot more product to get it into a workable position. Also, it's a good time to pamper yourself and go for that last deep intensive conditioning treatment at home.
On the day….

If you're wearing your hair down, then do wash and style it as desired on the morning of your wedding. To get that shiny, healthy hair finish then products will help, look for a shampoo and conditioner (my Couture Hair range is ideal) that will help achieve sleek hair and use products like shine sprays or serums to give that glisten to the finished look.

If you're lucky enough to have your stylist at the wedding you can opt to have your style changed from the day to evening. However, a half-chignon translates well into evening too and can be more formal for the ceremony by adding a veil. It's also very flattering for most brides whose hair is shoulder length or longer. This is where the hair above the ears and at the front is secured on the crown and tendrils can frame the face to soften the features. The loose hair remaining can then be worn straight, curled or just wavy.