Young Bridesmaid Beauty Tips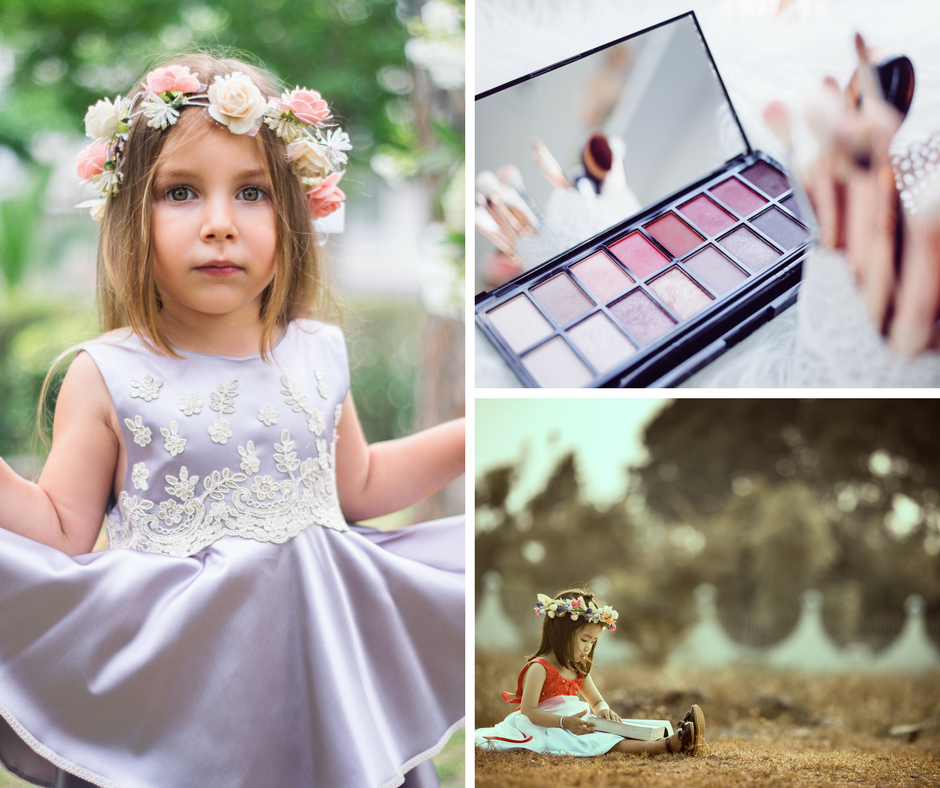 Handling younger members of the bridal party can sometimes be a bit of a tricky business. Although too young for make-up and only a few strands of hair, the toddlers still want to feel included and have the same treatment as everyone else. Furthermore if you've got any tweens and teens in the mix then they might have their own ideas of what kind of makeup suits them and how they should wear their hair!
Having a professional makeup artist and hairstylist to look after the bridal party in addition to the bride is something I always recommend as it ensures everyone looks good for those all important wedding photos! Having a pro on hand also helps with smooth running's in the getting ready department and can be a great help in coaxing any unruly teens around in the makeup department and making those little tots feel extra special in the magical pre-wedding preparations!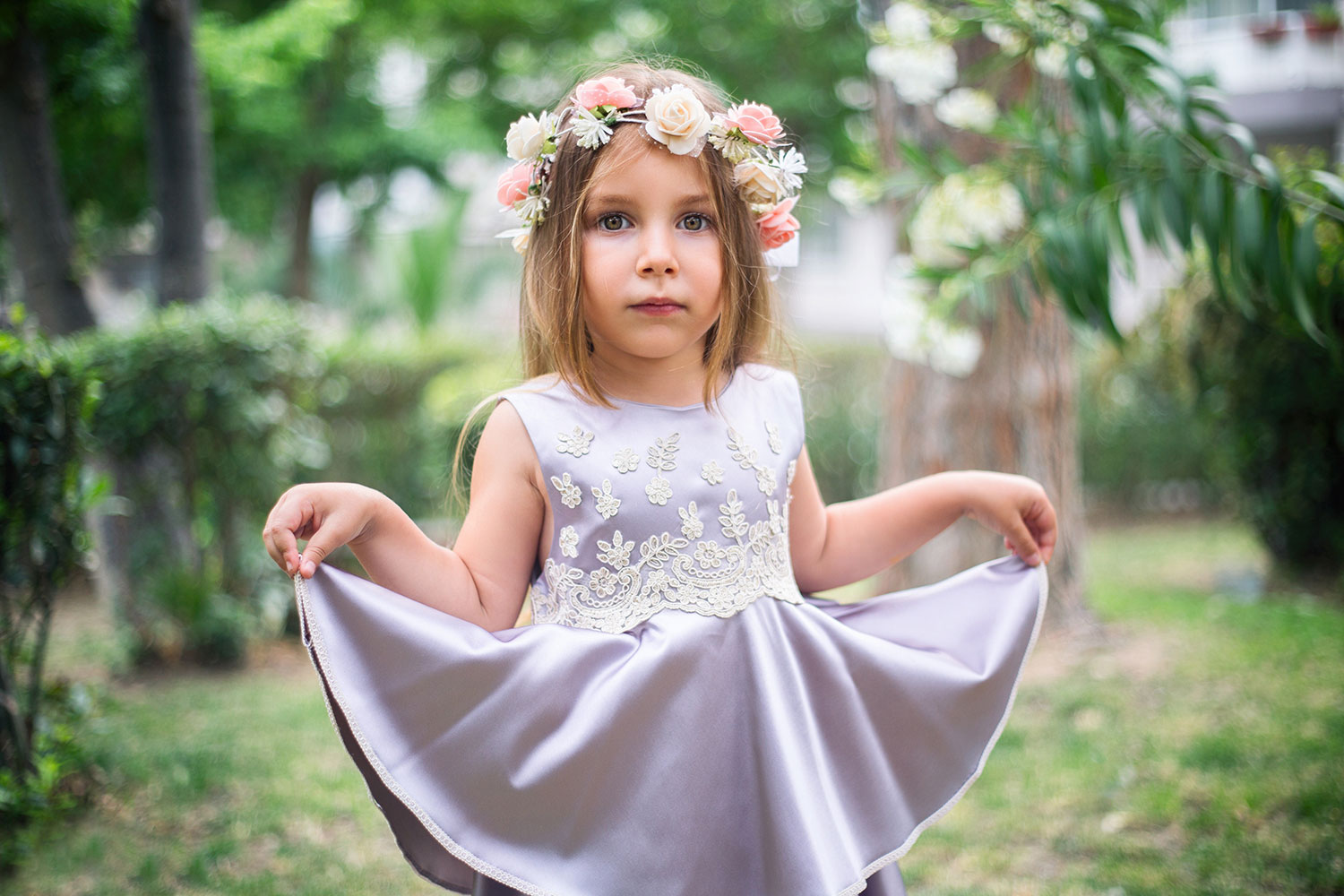 If you're going it alone and leaving the bridal party to their own devices then I have a few suggestions that could make things a little easier….
1. To be forewarned is to be forearmed - For any bridal party members under the age of 18 it's definitely worth paying attention to their makeup habits and having a discussion (early on) about your vision for the bridal party's hair and makeup style to ensure they will play ball.
2. Keep it soft and natural - Too much makeup on younger bridesmaids can look dreadful which is why it's always worth having the conversation beforehand. A good camouflage product or concealer can be used to conceal any acne breakouts and then just a light base such as a BB cream should be all that's needed for the base - definitely no heavy all over foundations. Ditch any black kohl or liquid liner and keep a soft, smokey eye look with browns and cashmeres or a wash of colour to match their dress. A light lipstick or even gloss will keep the look soft and pretty.
3. Ensure early arrival time of bridesmaids - Whilst you might want to keep the little tots out of the way for the first part of the wedding morning, it's definitely worth getting any teenage bridesmaids to arrive at least 2 hours before you have to leave. This will allow a bit of time to correct any makeup mishaps should they turn up in anything you don't like!
4. Factor in some time for pampering the tots - For the little ones, we offer "shimmer and gloss" which (dependant on age) will include a wash of eyeshadow, highlighter on the cheek and a lick of lipgloss. This takes under 5 minutes and the kids absolutely love it and it ensures they are included and feel properly part of the day - it can make for some cute photos too! Similarly, just a brushing of their hair and perhaps a few curls put in (if it's too short and they are too young for anything else) will always raise a smile and help them play ball for the rest of the day!
So there are just a few pointers from my experience which I hope you find useful and hopefully a little food for thought when dealing with the younger generation on your wedding day.

This post is written by Camilla J Collins, one of our Wedding Planner Ambassadors.
As an expert in both hair and beauty, Camilla has a long career in both the film and wedding industries with previous clients including Louis Vuitton, Wahl, Claridge's and Warner Brothers studios along with numerous lovely brides - her favourite bit!
If you would like to book Camilla and her team for your wedding day, explore her profile and enquire here.