9 High Street Wedding Dress Brands You'll Love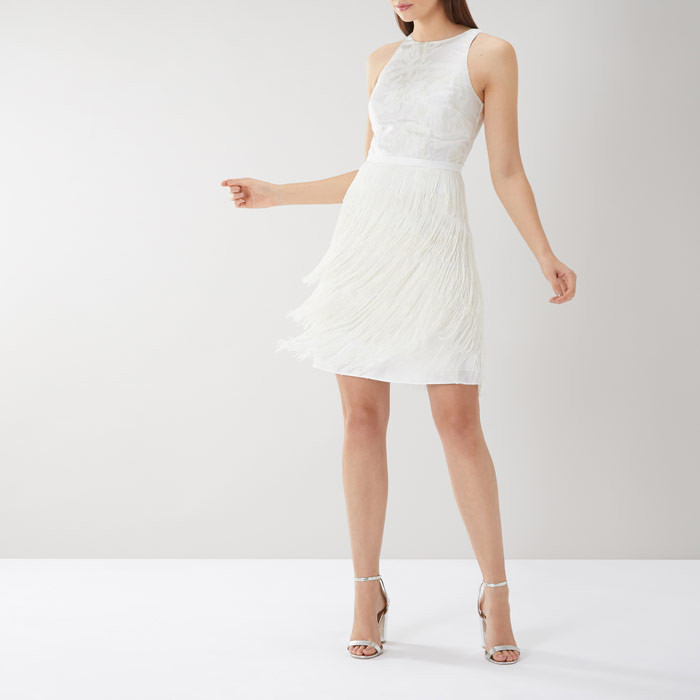 High street wedding dresses are here to stay, with more and more high street retailers releasing affordable wedding collections, more and more brides are opting to ditch the costly designers and boutiques. Lower cost materials and production lines mean that high street retailers are able to offer 'fast-fashion' in their everyday collections, meaning that the styles on offer can change several times a year or even within the season. This is, of course, particularly appealing to brides who are planning a quick wedding, or who simply haven't found a dress they like yet!
Read on to see our 10 favourite high-street wedding dresses in 2018.

The H&M wedding dress collection has entered the market with four new designs that are highly affordable and stylish. All the four designs are meant to give a luxurious look to the bride on the wedding day.
If you are looking for a bold and daring bridal dress, you can try the French connection wedding dress. From lacy bridal jumpsuits to simple, traditional wedding gowns, they have something special for all kinds of brides. We particularly love the short Consenza Sparkle dress, perfect for a rehearsal dinner or dancing late into the night!
Coast have long been a favourite for bridesmaid dresses, but more recently have developed a range of seriously stylish bridal gowns too. Perfect for the fashion conscious bride (who doesn't want to break the bank), the Coast collection has everything from bold and sexy shapes, to short and flirty frocks.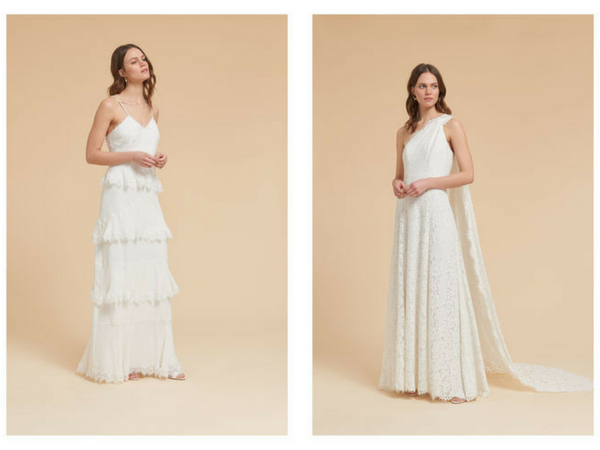 An all new bridal collection was recently launched by the premium high-street fashion brand, Whistles. With a total of 10 styles to its name, Whistle has launched 9 dresses and a signature jumpsuit. The designs are painted in beautiful silhouettes, chic lace and stylish ruffles. Each wedding dress is gorgeously carved in silk, lace and organza. Thought slightly more expensive than some of the other high street alternatives, Whistles offers something truly special!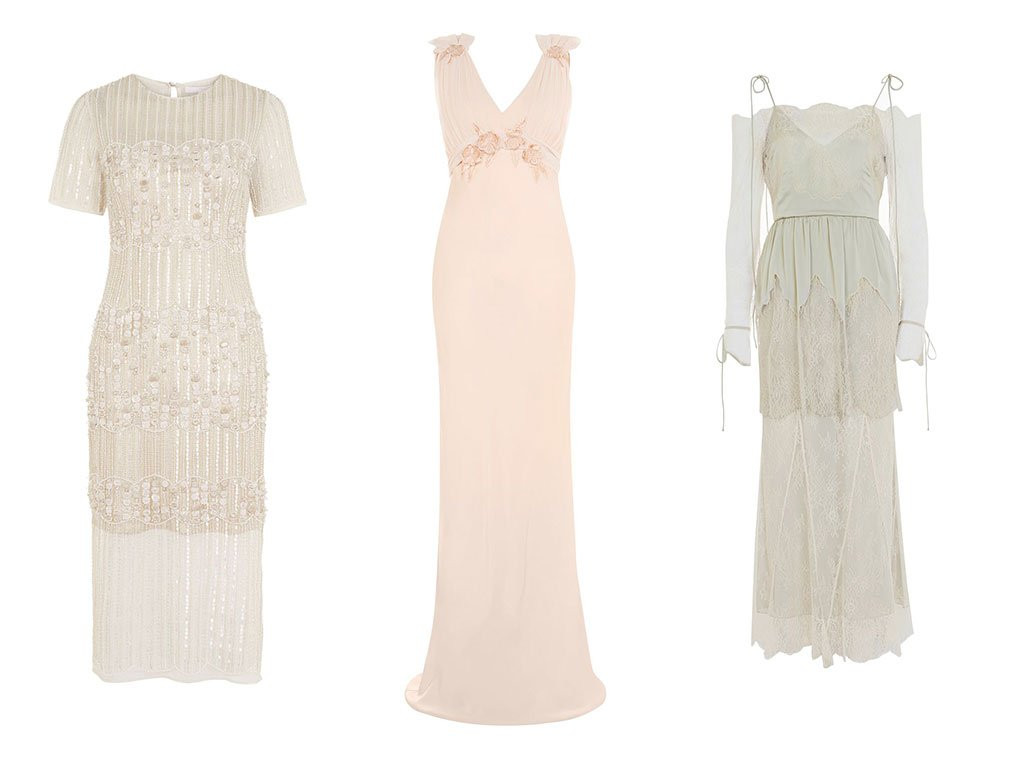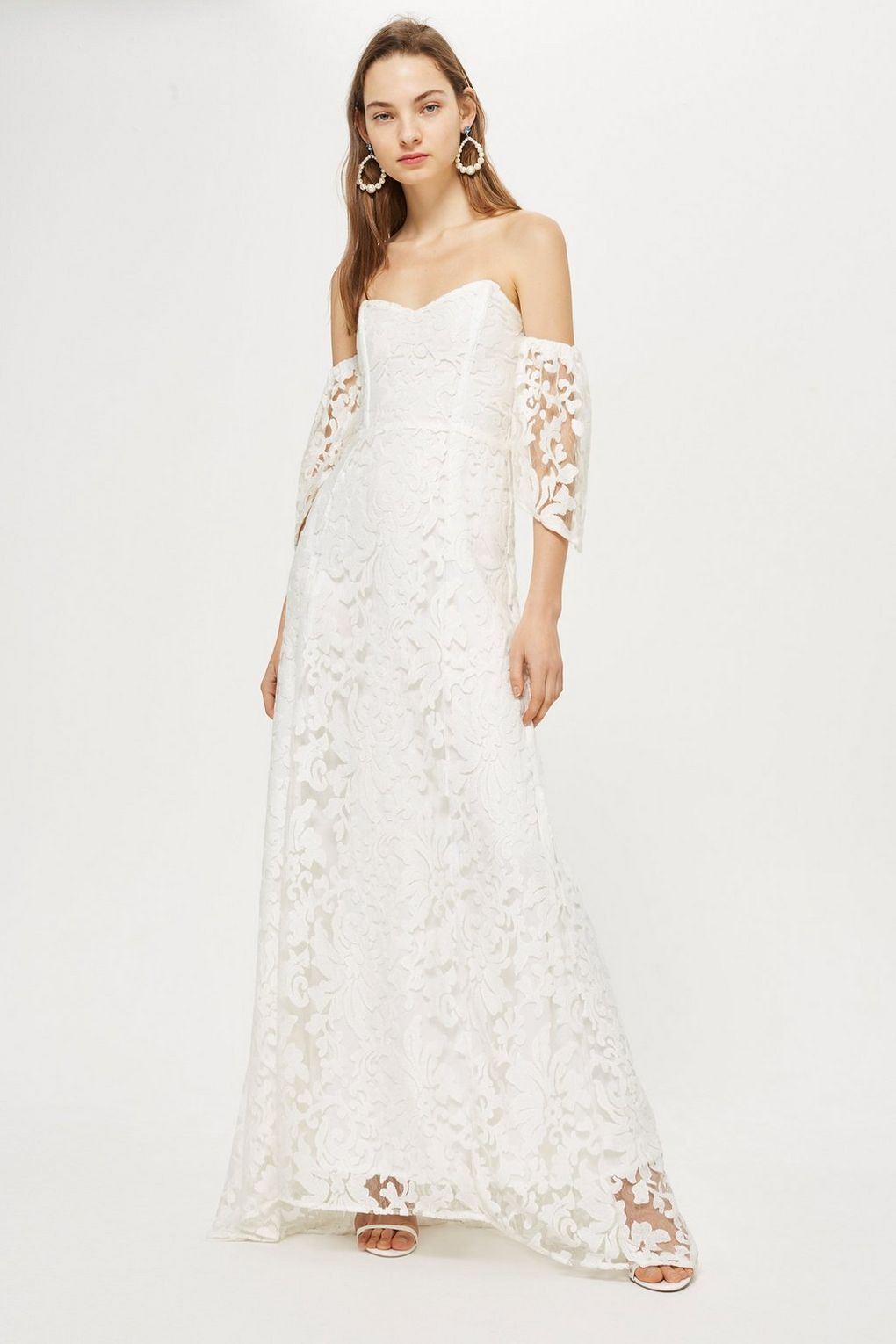 With a limited edition of bridal dresses and matching lingerie and accessories, the Topshop wedding dress collection which launched in 2017 had the fashion forward, edgy look synonymous with the brand. We're yet to hear whether the high street giant will launch another collection, but a few of their associated brands have some bridal gowns available like this one.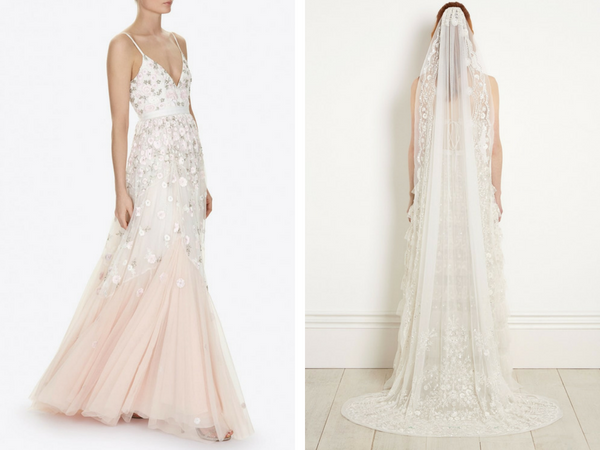 If you are looking for dreamy mystic look for your wedding day, then the needle & thread wedding dress if a perfect choice for you. The needle and thread bridal collections are lovely with soft satins all over. The ballet dresses are classy and will give you a gorgeous look on the wedding day.
The bridal collection by Ghost offers timeless wedding gowns for the modern bride seraching for elegance and glamour. The stunning silk fabrics create a beautiful silhouette, are are sexy yet understated and effortless.
One for brides looking for an alternative twist on the traditional wedding dress, Self-Portrait are making waves in the wedding industry. The unique collection of modern-day design is being loved by all brides who want to look different with a WOW factor at highly affordable prices.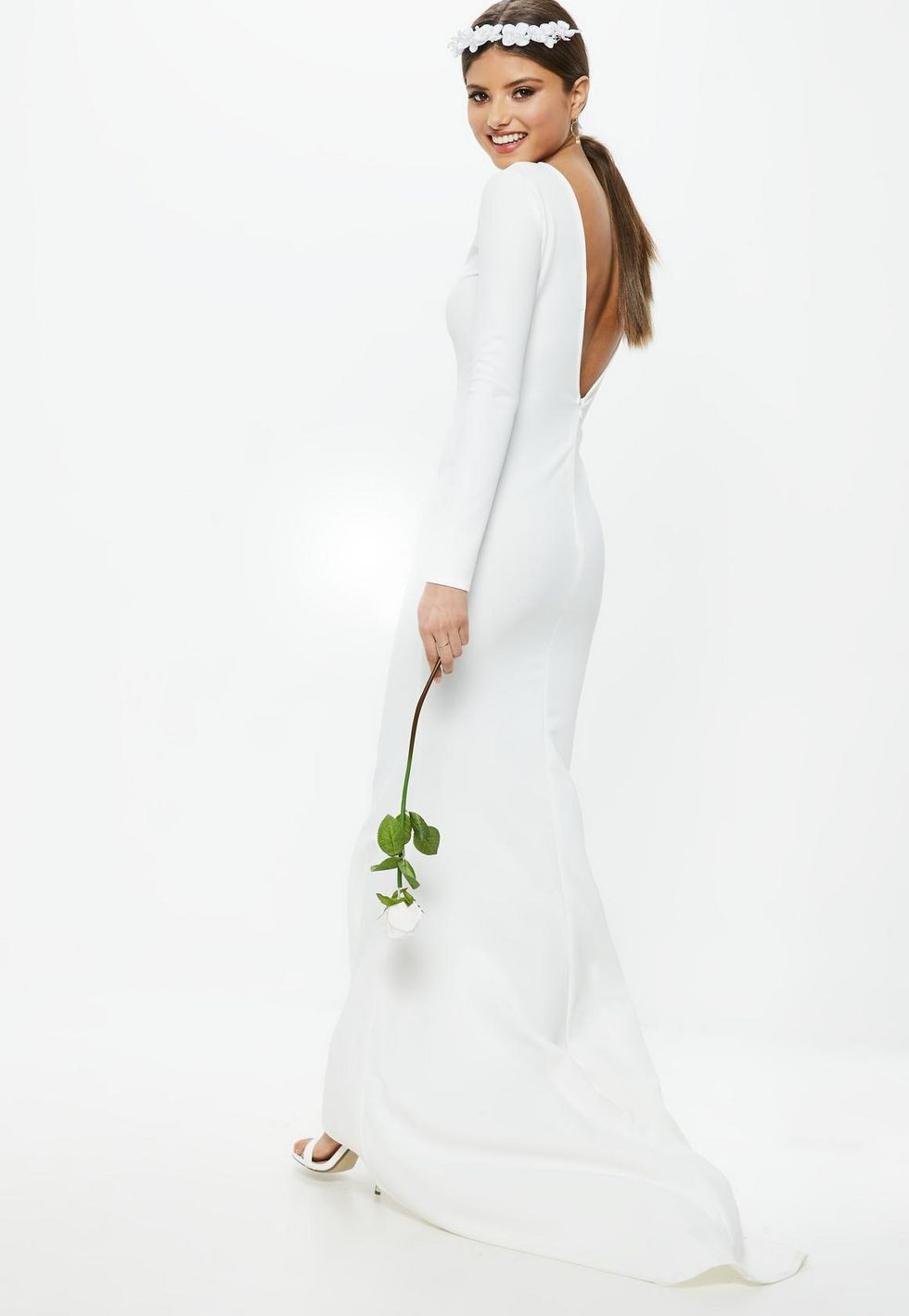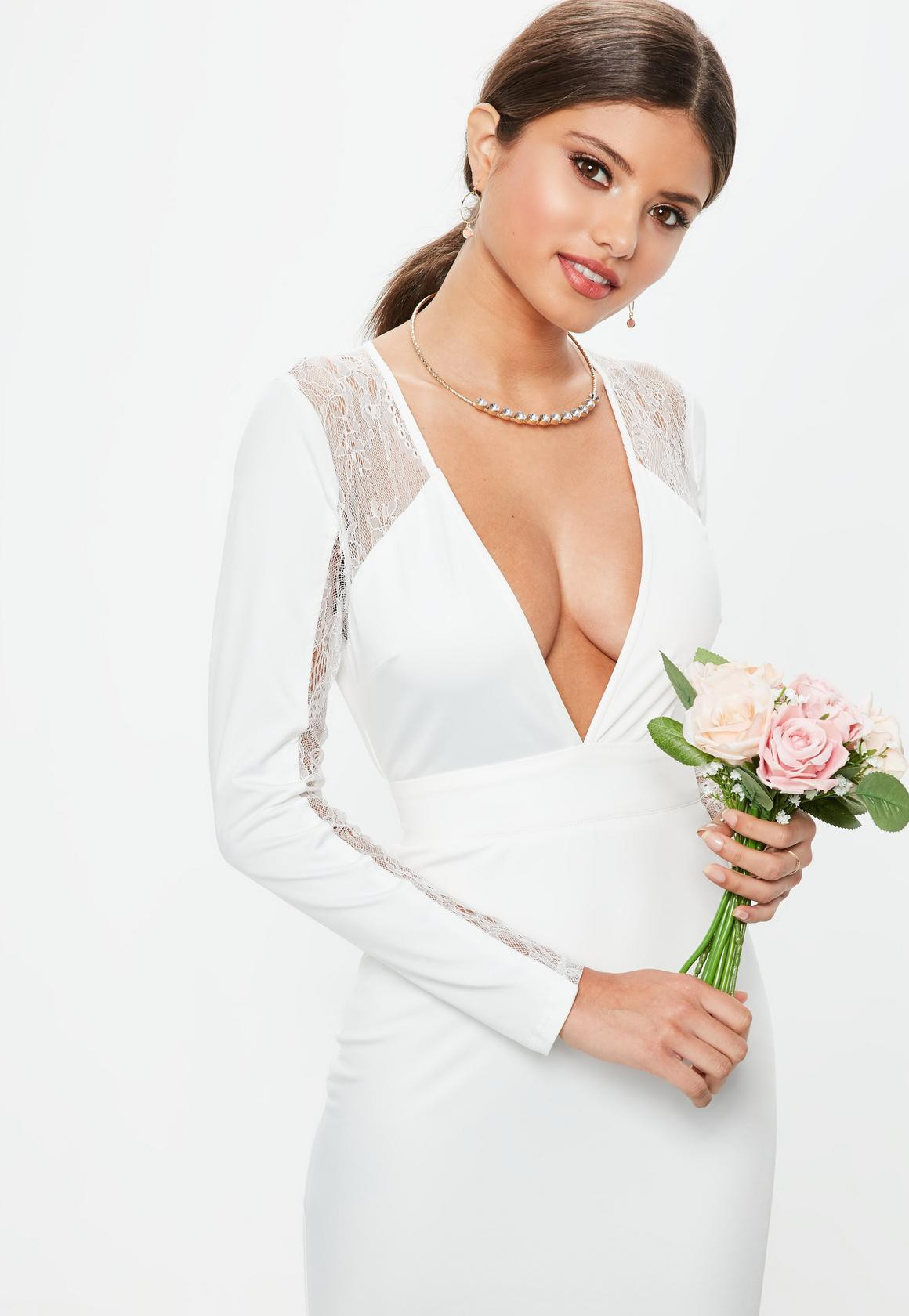 Missguided caused quite a stir with their first bridal collection last year, and have followed its success with some elegant (and occasionally sexy) pieces this year too. Their bridesmaid collection is also fantastic for brides on a budget!