Wedding Cake Trends: Buttercream Covered Cakes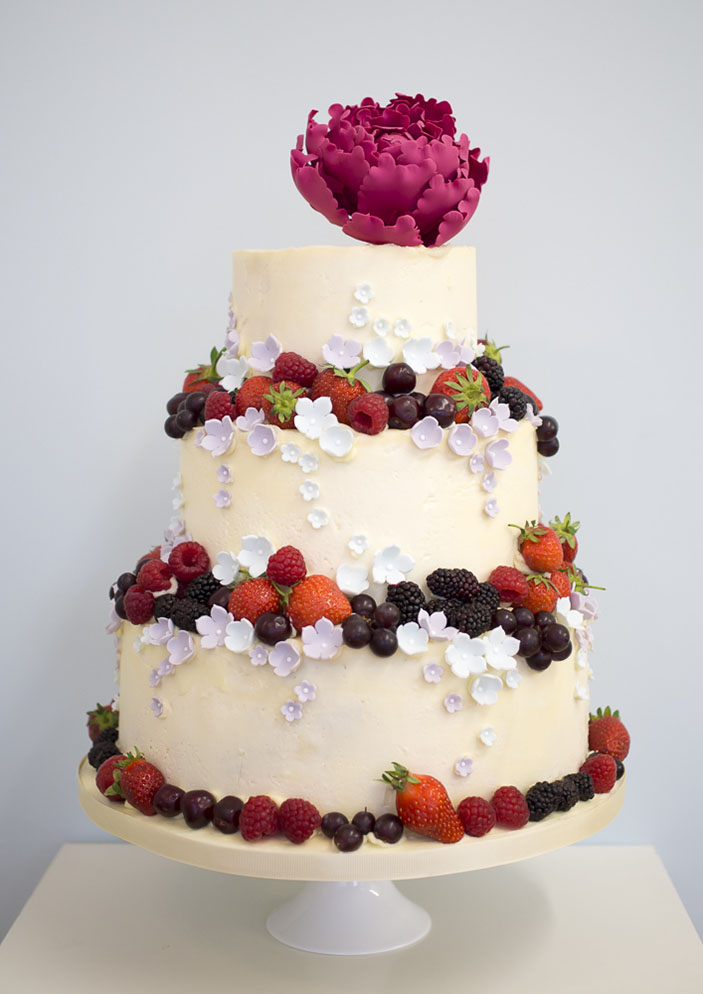 With the weather finally heating up for the summer weddings, it can be a welcome change to have something fresh and light for dessert rather than a traditional sugarpaste-iced cake, which can be very sweet and sometimes heavy.

A brilliant alternative to this type of cake, especially at a summer wedding reception, is a buttercream-covered cake.

This sees the sugarpaste icing replaced with a layer of buttercream icing.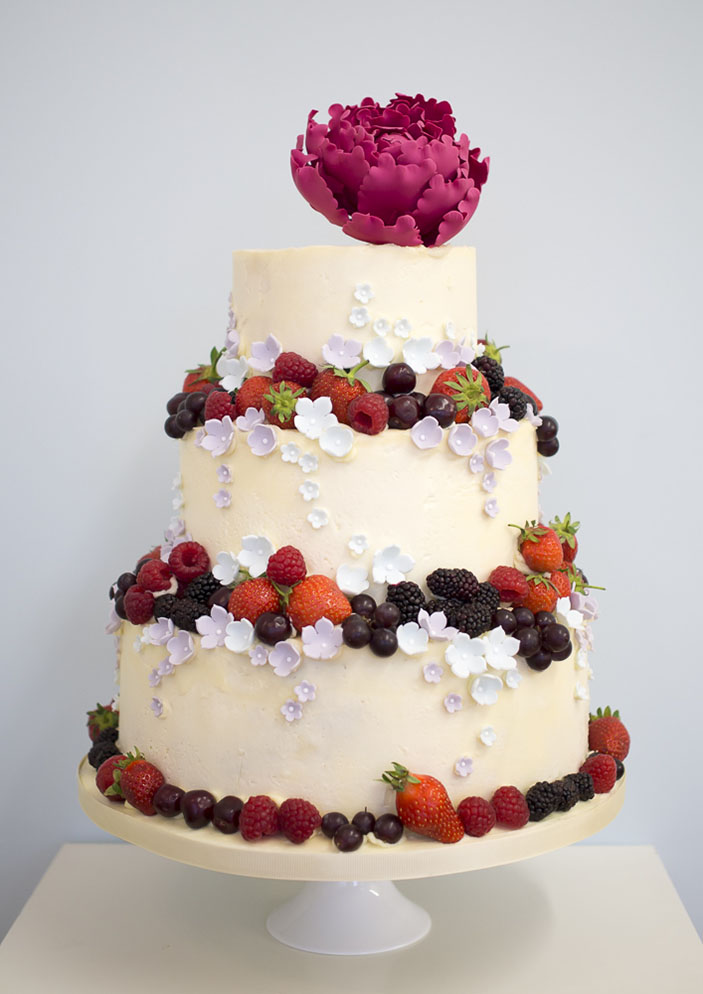 Summer Fruits Buttercream Cake with summer berries and pink peony, by Rosalind Miller Cakes. Covered with swiss meringue buttercream and a fresh raspberry and vanilla sponge filling.



Buttercream-covered cakes have become particularly popular recently, and we can certainly see why.

On the taste side, the buttercream is lighter and less sugary especially when using a swiss meringue buttercream as used in our cake above. The cake can be decorated with sugar flowers, decorative piping or can be adorned with summer berries. The summer berries and buttercream combination is a particular favourite of ours as it creates a deliciously fresh flavour which is ideal after a heavy meal.

The above cake has a fresh raspberry and vanilla sponge filling which is the perfect combination with the buttercream and berries. If you are going down this route, think fruity and summery flavours when choosing the sponge and filling, such as raspberry, rhubarb and lemon, or even something floral such as rose.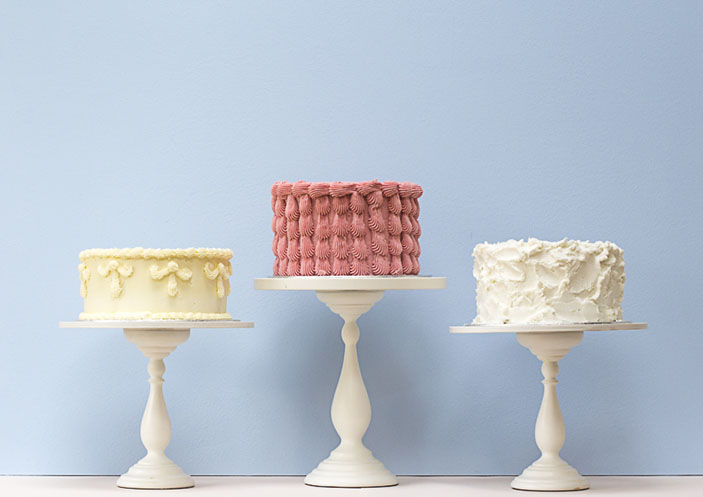 Buttercream Collection by Rosalind Miller Cakes – covered with different styles of piped buttercream



The two most important things to consider if you are opting for a buttercream cake, are the limitations on the decorations and the amount of time the cake is going to be out on display for if the weather is very hot.

A buttercream covering will not hold large heavy sugar flowers like in the below design. The best and safest decorations are small sugar blossoms or fruit; large sugar flowers should be saved for the top.





English Country Garden cake by Rosalind Miller Cakes. This type of decoration, with large sugar flowers on the front of the cake, would not work with a buttercream-covered cake as the covering is not strong enough to hold the heavy sugar flowers. This is worth bearing in mind when choosing a buttercream cake.



Lastly, if the weather is very hot and the reception area is not cooled, you don't want the cake to be sitting out all day, as the buttercream is liable to melt. If the cake is being delivered a long time before it needs to go on display, and it's a scorching hot day, make sure your venue has the capacity to store it somewhere cool, otherwise you could have a cake disaster on your hands!