Bridal Beauty: Current Make Up Trends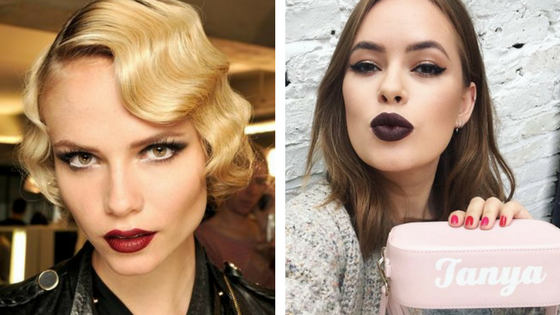 Well we've got some lovely makeup trends developing for Spring/Summer 2017! From Glitter, Bronze and Sparkle to pastels, pinks and even gothic lips! So let's take a look at what the catwalks and Pinterest have been serving up for us these last few months!
Glitter is big news - yay! Now wearing glitter lips on your wedding day might not be very fitting but I don't think there is anything wrong with a adding touch of sparkle! Glitter worked into the bottom lash line is definitely on trend and teamed up with a lip gloss can create a beautiful bridal look.
Image Source: Kurly Kaya + Make Up 100
Bronzed, dewy skin is back in for this summer and with all the bronzing and strobing products on the market right now, you're spoilt for choice creating this look. Be careful with placements of such products however with the camera as you don't want to look like a disco ball in all your wedding photos! A gentle sweeping of bronzer over your cheeks and using bronzer on your eyes will give a lovely dewy and natural finish and can be a great alternative to eye shadow.
Source: The Lovecatinc + Misguided
Things are pink-ing up this summer! A wash of pink over the eyes means you can really nail that romantic bridal look without looking like barbie. Highlighters have taken on a pink hue too and can look beautiful dusted on your cheekbones. And in keeping with the pastel trend, peach and apricot tones are very much in, as seen on the Catwalk at Jasper Conran.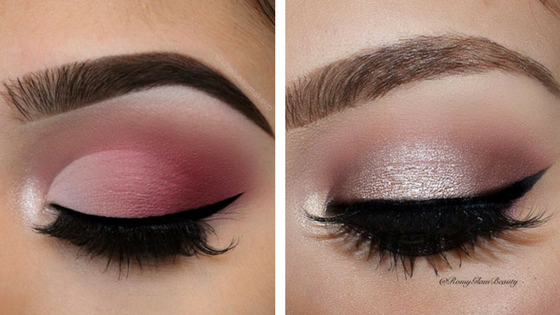 Image Sources: Lara Dever + Romy Glam Beauty
As for brows? Big, boyish brows have been on trend for a number of years now and are definitely not going anywhere anytime soon. The catwalk saw many a brow brushed up and lightly defined to create a fuller and more feathery finish. If you're lacking a few hairs in the brow department then Benefit's "Gimme Brow" could be your saviour to add more fullness.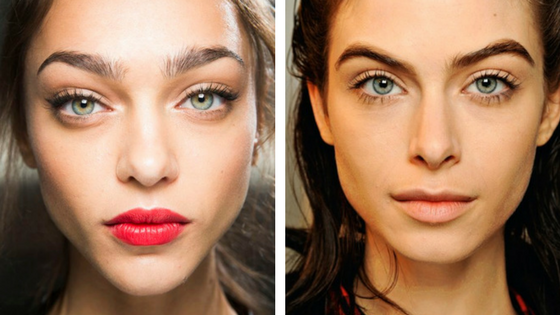 Image Sources: Telegraph + Vogue
And lastly, and perhaps a little surprisingly for summer, gothic and berry lips are also trending this season. Darker shades and even greys were featured on the catwalk at DKNY and in my honest opinion, a clean cut red lip paired with minimal makeup can make a classic and beautiful bridal look.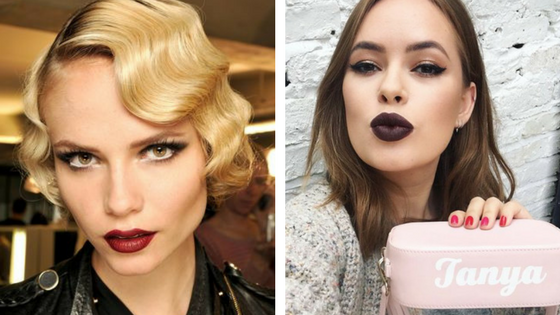 Image Sources: Tanya Burr Twitter + Style.com
So, there is your update and inspiration for Spring/Summer 2017. Obviously I wouldn't recommend incorporating them ALL into your wedding day makeup look, but I think there are some lovely ideas there and definitely something for everyone!