Bridal Accessories - Not Just for One Day?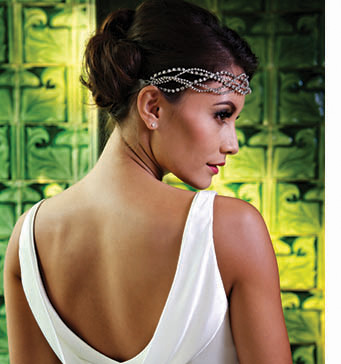 By Sarah Bussey, Ivory & Co
With weddings increasingly costing more and more the sad thought that does cross every bride's mind, at some point, is that all the hard work planning the event and the savings spent on it are only for one day. Whilst it may be a magical and truly unforgettable one day (and worth every penny) it can be prudent to plan for some items you buy to be used well, past the day itself, and with this in mind brides can be clever when choosing accessories for their big day!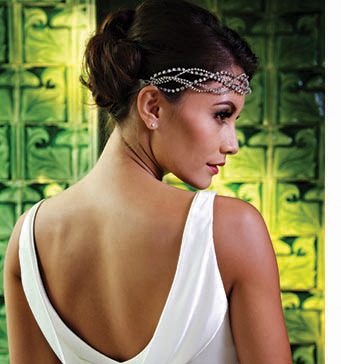 We all know that our society is a more 'throw away' culture now than years ago with everything no longer needed either given away or put on Ebay. But, there can be lessons to be learnt from past generations! Years ago brides tried not to waste a thing (especially through the war years) and re-used anything possible and whilst this can seem penny pinching now, it can actually bring real enjoyment with it too. Rather than having to put wedding accessories like the once worn tiara in the attic, isn't it nicer to be able to wear accessories again in another way with all the memories of the wedding day that will come with it?

As an accessories designer I try to keep all of this in mind when I create new collections. I have noticed over the last year in particular a trend towards brides wanting more versatile pieces that can be worn in multiple ways allowing for more choice for the wedding and re-use after the day. For example I design a range of crystal encrusted pieces on ribbons which can be worn as a headband tiara, over the forehead for a more bohemian look - but also as a belt (they can look fabulous over a little black dress at Christmas parties!) I also design flexible hairlines which can be worn as crowns, or twisted to be worn at the side or back of the hair, but after the wedding they can be worn as a necklace. This is a popular idea as brides have said they will save them to wear on special occasions - like their wedding anniversary!

Another way brides can be smart when choosing wedding accessories is to think past the wedding. Rather than picking the large statement pieces like a gothic necklace that is maybe too ostentatious to wear again, in their regular life, it may be better to opt for classic delicate pieces of jewellery that they know they will feel comfortable to wear again and again. The other thing to keep in mind is the way you can pass items down through the family, creating a legacy for future generations. Many brides leap to their computer to sell a tiara or headpiece straight after the honeymoon without thinking a few years down the road. One day there might be a daughter or granddaughter to give your special accessories to, for their big day. So what might seem an expensive purchase for one day turns into an investment for the future (when a good quality luxury tiara or piece of jewellery is bought).

So my advice would be to take your time to decide on your wedding accessories! With a bit of clever thought you will give yourself more options and will end up picking a few items that you can enjoy for years to come, after the dust has settled and the last piece of wedding cake has been eaten!