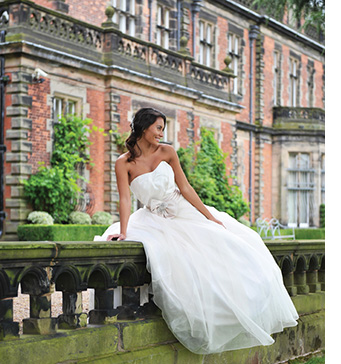 Choosing a Wedding Dress - How to find Inspiration…
---
Choosing a Wedding Dress - How to find Inspiration…

The idea of wedding dress shopping can fill most brides with hope, excitement and also for some, dread. The dream of picking exactly the right dress is very different from the reality when newly engaged women realise the sheer volume of choice when it comes to wedding gowns.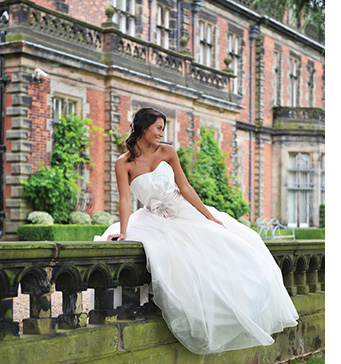 Years ago, choice was much more limited and styles were quite similar, but now the increase in bridal manufacturers and designers such as myself means that there is now a huge array of dresses in many different styles and this can be intimidating when trying to choose. So as someone who spends her life designing wedding dresses, my first piece of advice would be to keep an open mind about what might suit you best. It's a good idea to use bridal magazines and websites as useful resources to see the different styles on offer, but don't go to try dresses with just one style stubbornly in mind. From our experience 9 out of 10 brides end up choosing a dress which is nothing like their first ideas of what they were expecting to pick. Many are actually stunned by what really suits them what definitely does not (after all, we don't try wedding dresses on before we need one, so what we picture in our minds as being the perfect bridal dress may suit us very differently she in reality looking in the mirror!).

If you turn out to be one of those women who we are all envious of; someone who every wedding dress looks great on, or if you find yourself indecisive, you may have your work cut out to choose a style of gown much less and individual dress. In this case try using another aspect of your wedding to find inspiration to help make a choice. For example the venue or theme of wedding may help to point the way; a ceremony at a castle or a stately home generally calls for romantic statement gowns, whilst a contemporary venue would better suit an unfussy haute couture look. Do not underestimate how big an impact the wedding venue should have on the choice of dress. Consider for a moment the bride who feels fabulous in their favourite dress whilst trying it in a bridal store, but who feels uncomfortable on her wedding day when she realises that while the dress is gorgeous it may be wildly inappropriate for the location of the wedding (like a more revealing risqué dress in a Cathedral or a huge regal style which may feel over the top in a small intimate venue).

Themes can help you choose too, such as the Great Gatsby style wedding bash which is hugely popular right now means that a fabulous Jazz era dress can be worn, or a 1950's chic wedding theme would perfectly suit a sassy tea length or ballerina dress. Also look to the time of year you have chosen for inspiration (and to be practical), for example a long sleeved lace dress might not suit a midsummer wedding in styling and could also be impossibly hot. So if you are opting for a Spring or Summer wedding, fresh bohemian styles in flowing fabrics can look wonderful in floral garden settings, whilst Winter and Christmas weddings can give inspiration for gowns encrusted with crystals for some seasonal sparkle.
So the main guide to choosing the 'perfect one' is to consider your wedding as a whole; venue, theme, season, but also finally (and most importantly) your own personality. Your wedding dress should reflect the person you are and allow you to feel comfortable with your choice. So good luck choosing your dress, have fun and enjoy all the choice there is today with the wonderful array of wedding gowns available!